The Loop
You can buy 'private time' with Jim Fuyrk at the 2018 Ryder Cup. But it will cost you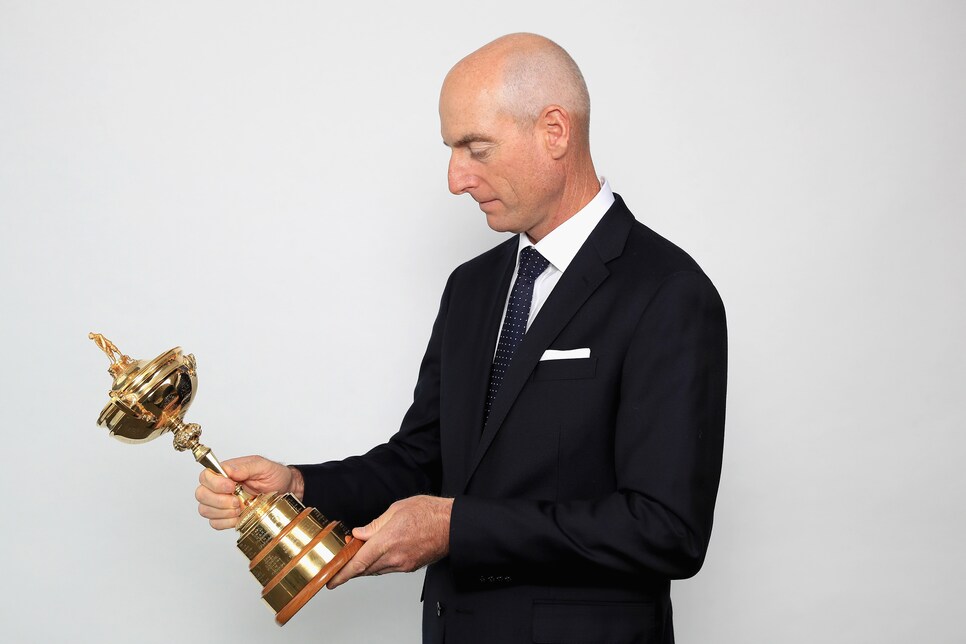 Andrew Redington/Getty Images
For folks of a certain age—read: old people—the Neiman Marcus Christmas Book was a staple of the holiday season. It was never so much because it was an actual tool used to buy special somethings for your special someones. Really, it was more for the guilty pleasure of gawking at the outrageous, one-of-a-kind, would-anyone-actually-pay-$588,247-for-a-replica-of-Noah's-Ark gift offerings you could find when you paged through the catalog each year. (Remember kids, there was no Internet to literally bring everything to everyone's finger tips at any second; the Neiman Marcus guide was the destination for flabbergasting fantasies.)

Well, the Neiman Marcus guide remains is still a thing if not a print catalog anymore. (Click here to check it out.) And this year one of its excessively luxurious gifts involves golf. Experience the Ryder Cup as a VIP is the hook, with four people traveling to Paris next September to take in the 2018 matches between the U.S. and Europe. The foursome will be considered "guests of U.S. team captain Jim Furyk", provided first-class airfare, private transportation, deluxe lodging, dinners, a personal concierge, plenty of U.S. team swag and four premium tickets to the actually competition at Le Golf National. The price tag: $250,000.
OK, so what allows Mr. Neiman and Mr. Marcus to add that extra zero to what would seem to be the expected price tag? It would appear to be this one extra perk: "private time with Furyk himself" during the Ryder Cup. The fine print doesn't specify what exactly that means—don't hold your breath about being consulted on the lineup for Sunday singles matches—but it does sound rather awesome.
Is it worth $250K? We'll let you make that call. It does seem, however, like a bargain compared to the most outrageous thing in this year's catalog: New Year's Eve atop The Knicerbocker Hotel in Times Square for 300 people, for the low, low price of … $1.6 million.