The Loop
You can buy Bubba's driver--same color, too
There are clubs used by Masters champions that so capture the imagination of golfers it creates demand for the product. Ray Floyd's 5-wood, Jack Nicklaus' MacGregor Response ZT putter, Fred Couples' Ashworth shirts and Jose Maria Olazabal's TaylorMade Bubble shaft come to mind.
Now you can add Bubba Watson's pink Ping G20 driver to that list.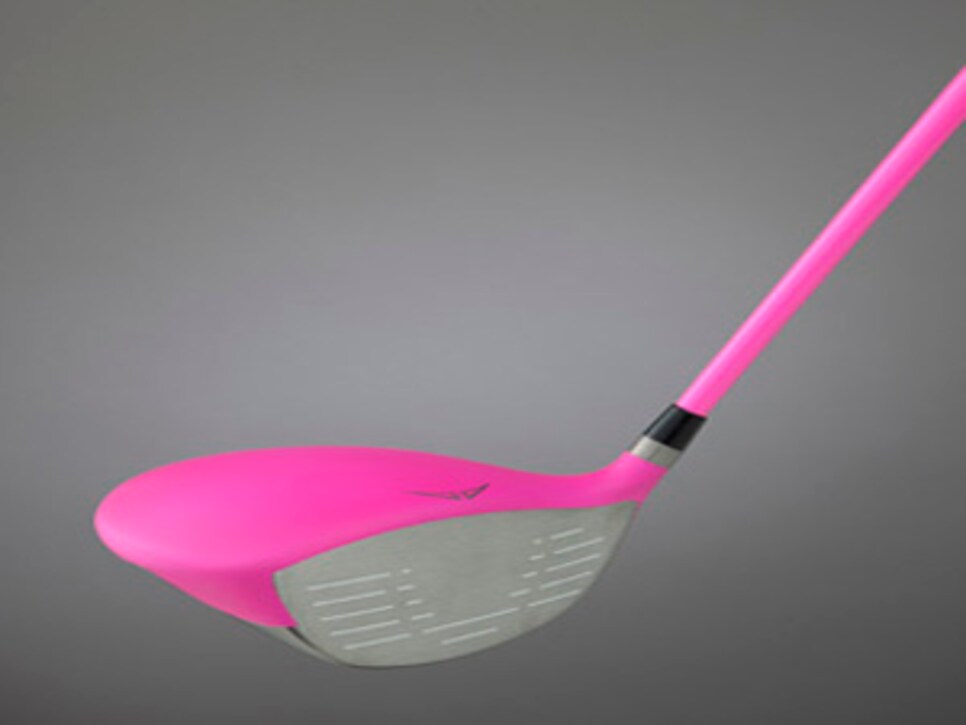 That demand actually has been building since Watson first used the club earlier this year. Now with Watson's Masters win, Ping has announced it is making available a limited number of pink-colored G20 drivers starting June 1. Ping, which pledged $10,000 upfront as well as $300 for every drive Watson hits of 300 yards or farther (up to 300 drives) to the "Bubba & Friends Drive to a Million" initiative since January will donate 5 percent of the proceeds from the driver sales as well.  Earlier this year, in announcing his charity initiative which includes both his equipment sponsor Ping and his apparel sponsor Travis Mathew, Watson even referred to a Masters victory.
"This is not just about me trying to win golf tournaments or win a major," Watson said. "But if I won Augusta this year it would be great, but how many drives (did I hit) over 300. How many outfits did we sell? That's really the big thing. That's what I want to be about. That's what I've been trying to be about."
The driver is the same technologically as the regular G20 but boasts a pink clubhead (that comes with a matching pink headcover) and a bright pink shaft. The shaft is a high-balance-point Ping TFC 169D labeled, "Bubba Long in Pink. Driven by PING. Special Edition 2012." The pink G20 will be available in regular, stiff and ladies flexes and in lofts of 9.5, 10.5 and 12 degrees. A 10.5-degree model is available for lefties and a 12-degree version in women's. The MSRP on the club is $430. (The actual pink shaft on Watson's driver is a Grafalloy BiMatrx, and his loft is 8.5 degrees.)
"Our customers have been asking, through word of mouth, social media, and phone calls, how they can get one," said John A. Solheim, chairman and CEO of Ping. "We want to satisfy that interest while bringing even more visibility to Bubba's goal of raising $1 million." After Watson's win Sunday, there's sure to be a lot of interest to satisfy. E. Michael Johnson**Follow me on Twitter @EMichaelGW