News
You, too, can play the same Titleist Vokey wedge grind as Jordan Spieth and Justin Thomas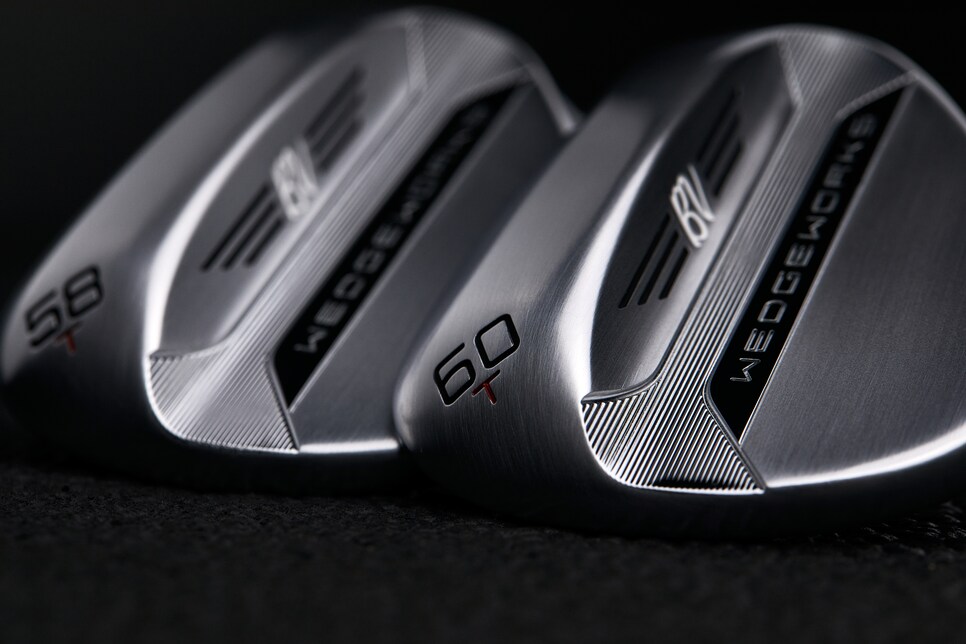 Titleist Vokey wedges have been on the radar of golfers ever since 1997 when master craftsman Bob Vokey started designing wedges for the company. During those two-plus decades, Vokey has created a number of models and grinds for the best players in the world. For Justin Thomas, Jordan Spieth and others, that meant coming up with his well-known T-Grind, which has a wider back flange for a low measured bounce along with a narrow crescent-shaped sole preferred by those playing in firm conditions with a shallow angle of attack. Now the Titleist Vokey SM8 T-Grind is available for everyday players through the company's WedgeWorks program.
"Wedge play is an art, and the T-Grind brings out the best in the artist," Vokey said. "The leading edge stays low to the playing surface as the wedge is rotated which allows you to hit a variety of shots from tight lies."
Which is why Spieth asked Vokey for a 60-degree T-Grind at last year's Players Championship and has kept it in the bag since. Thomas opted for one at last year's Presidents Cup on the firm turf of Royal Melbourne G.C. and rotates the T-Grind with a K-Grind 60-degree depending on conditions.
The wedge features all the hallmark technologies of the SM8, including the progressive center of gravity concept where the CG is pushed forward to boost the moment of inertia to mitigate the effect of mis-hits. That meant lengthening the hosel and counterbalancing that with tungsten weight in the low toe area. The spin milled grooves also remain intact, with microgrooves individually cut in between to get the most spin on partial shots. A proprietary heat treatment is applied to enhance the durability of the grooves.
Of course, no WedgeWorks offering would be complete without the ability to fully customize the club. For the SM8 T-Grind the options include six unique toe engravings and expanded stamping options with a choice of 10 characters in either straight or freestyle; 15 characters around the toe area or 5 characters in a staircase style. Custom paintfills can be applied to the loft and grind markings as well the "BV Wings" logo. Various shaft, grip, ferrule and shaft-band options are available, as are hand grinds on Raw-finish wedges to exact specs.
The WedgeWorks T-Grind will be available for custom order in golf shops and on Vokey.com in 58- and 60-degree lofts in Tour Chrome and Raw finishes and right-hand only. The price is $199 per wedge and includes custom stamping, custom ferrule and custom shaft band.