The Loop
Yogi was a mainstay of a baseball player golf showcase
Despite the debatable "argument" that it was harmful for a baseball player to mix in golf because it would ruin his swing on the diamond, there were several decades where MLB players were featured in baseball-player only golf tournaments around the country, kind of a predecessor to the celebrity invitationals such as at Lake Tahoe.
As far back as 1949, Miami was the site for one such event, the National Baseball Players Tournament. In 1955, Sam Snead took time to watch the action and even step in to hit some shots. The late Yogi Berra was a regular fixture at the Miami tournament, along with Leo Durocher, Ralph Kiner, Alvin Dark, Pee Wee Reese, Ralph Terry, Gene Mauch, Bill Mazeroski, Ralph Houk and Mickey Mantle. Berra's legendary glib nature was perfect for golf. When asked in 1954 what the problem was with his golf game, he said, "Too many fouls" and insisted that he couldn't hit a golf ball much farther than a baseball. He was known for changing from left-handed to right-handed.
Berra's personality made him a promoter's dream, as these photos show.
Above, he plays "catcher" to Brooklyn pitcher Russ Meyer at Miami Springs Golf Course. And in another he mixes golf and baseball by clowning around with Eddie Lopat, Ralph Branca and Johnny Dell.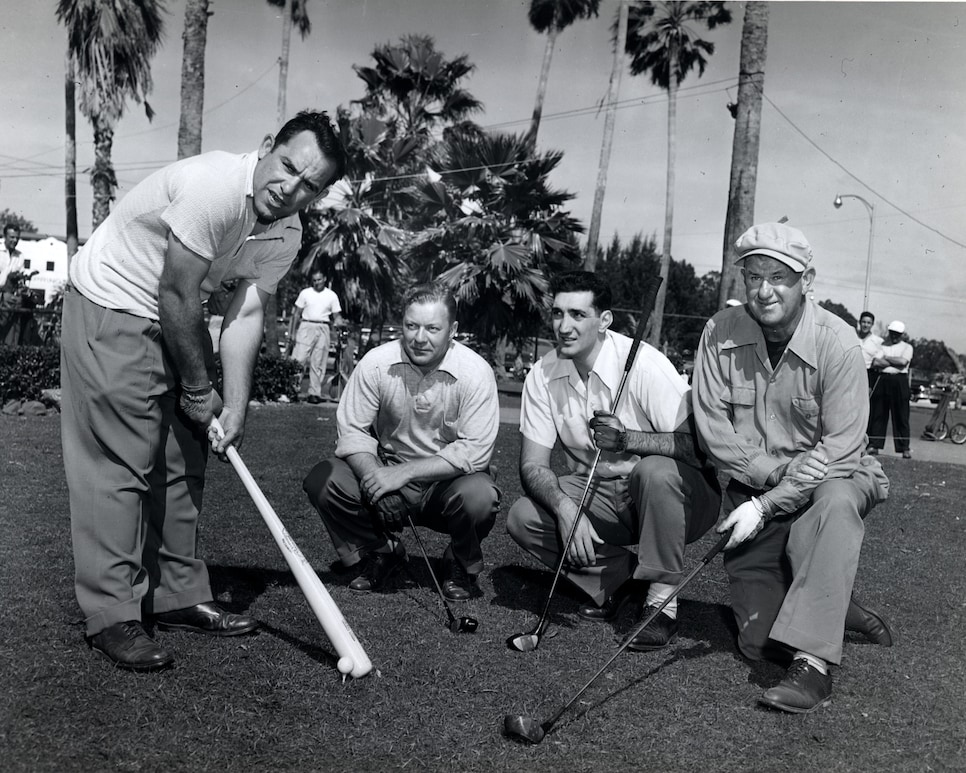 But the third illustrates the draw Berra had with the public as he is surrounded by children wanting an autograph.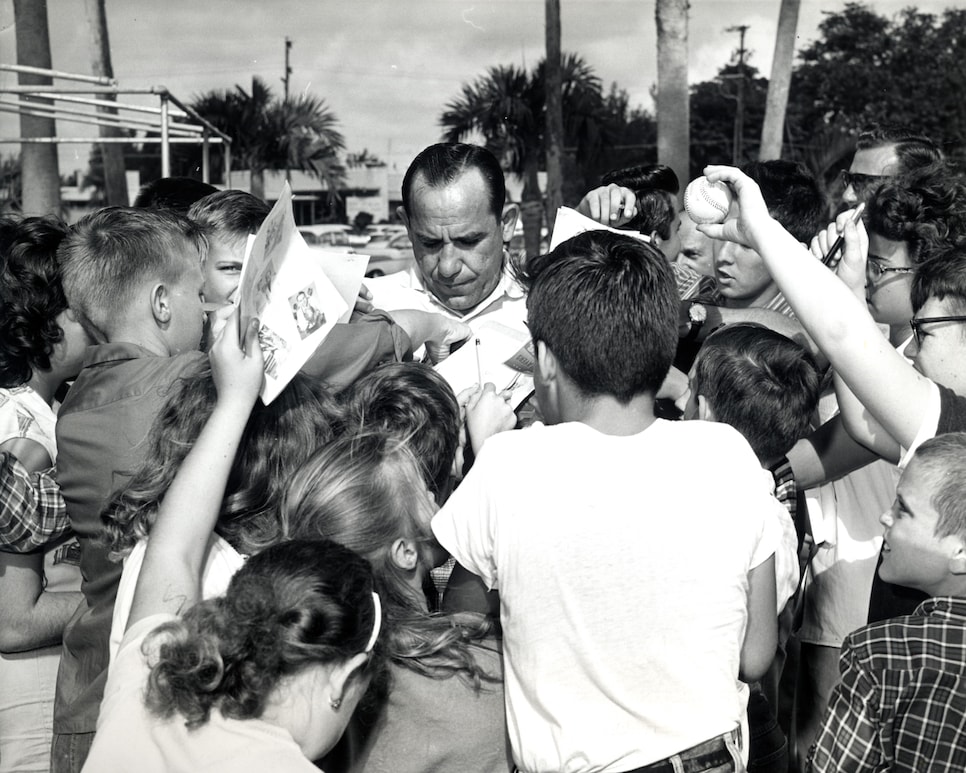 Berra said he played golf to stay fit, but he didn't give himself much credit as a player even though he was a 10-handicap at his best. Known for enjoying weeklong vacations at Pinehurst, Berra often had baseball encroach into his golf ventures. When he was named the American League MVP of 1955, he got the news while playing golf at White Beeches in Haworth, N.J., where he had been a member. But when the Yankees' loss to St. Louis in the 1964 World Series cost him his manager's job, the announcement was bad timing. It made him late for a golf date at White Beeches.