The Loop
Yogi Berra, 1925-2015: Famously said '90 percent of putts that are short don't go in'
Yogi Berra, even at five-foot-seven, stood out in a crowd. No one looked like him. Or spoke like him.
In 2010, he was serving as the host of the Bob Hope Chrysler Classic, when he noted how much he appreciated the attention he still garnered.
"I get a kick out of sometimes, at the airport, a guy comes up to me, says, 'Boy, you look just like Yogi Berra,'" he said. "And I say, 'Yeah, a lot of people tell me that.'"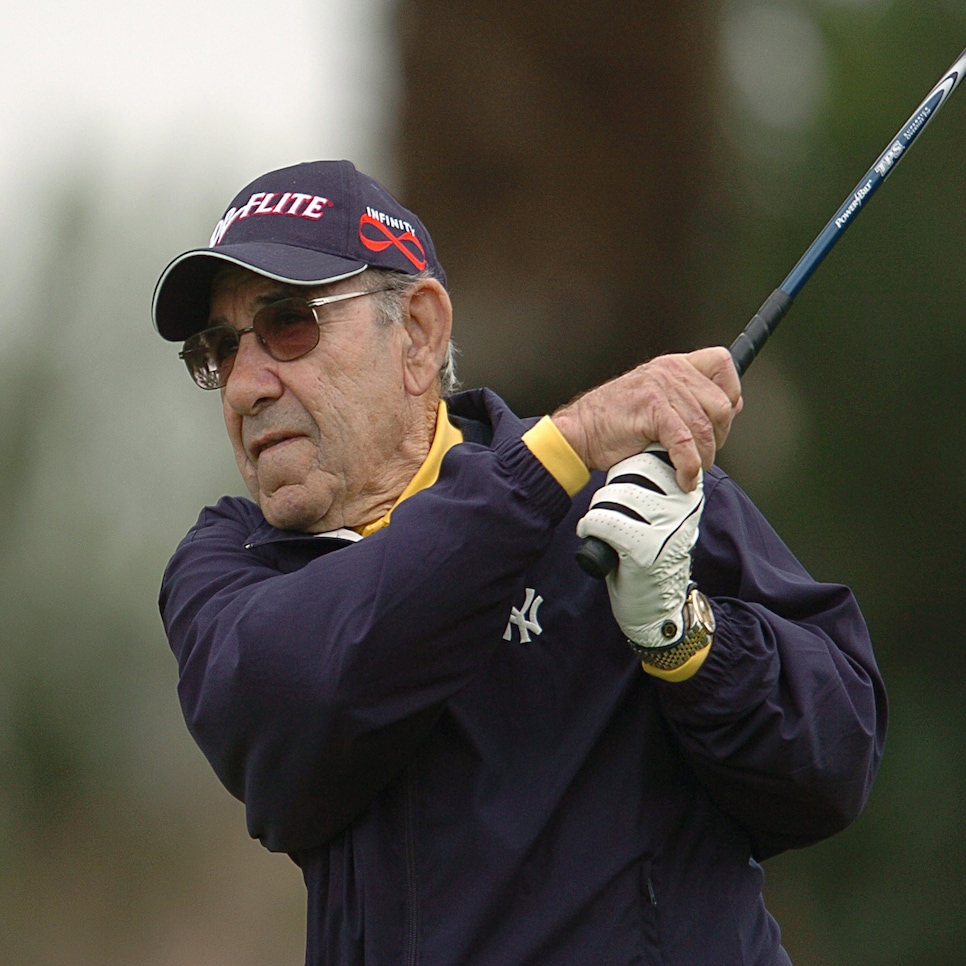 Berra, 90, who died on Tuesday, was one of a kind, equally entertaining on or off the field (or golf course). He was known primarily as a Hall of Fame catcher with the New York Yankees, but he was known as well for his unique and inadvertent use of language ("Nobody goes there anymore. It's too crowded)."
He applied his brand of wit and wisdom, what came to be known as Yogi-isms, to golf, too.
"Ninety percent of putts that are short don't go in."
"I think they just got through marinating the greens."
Golf was a second sport for Berra. Last year, Carmen, his wife of 65 years, died. They met when after a round of golf he came into the restaurant at which she worked — still wearing his golf spikes.
Berra, who once claimed a 10 handicap, was a long-time member of Montclair Golf Club in West Orange, N.J. He was a mainstay in the amateur field at the Bob Hope Chrysler Classic and played in an assortment of other tour pro-ams. For 24 years, Berra hosted a golf tournament to raise funds for the Yogi Berra Museum and Learning Center in Little Falls, N.J.
He even has a golf hole named named after him, the sixth at Royal Isabela in Puerto Rico, based on his famous quote, "when you come to the fork in the road, take it." The fairway splits (or forks), leading to two separate greens. The hole plays as a par 4 to the right, a par 5 to the left.
A story published earlier this year in USA Today, recalled a round of golf Berra played with friend Floyd Hall. "I was below the hole with about a four-foot putt, and it was breaking to the right," Hall said. "Yogi was standing up above the hole looking down at it, and he said, 'No, that doesn't break right. It breaks left.' So I putted the ball and it went right, and I said, 'See, Yogi, it went right.' And he said, 'Yeah, but I'm left-handed.'"