The Loop
Yoenis Cespedes says playing golf could help end his slump, is a genius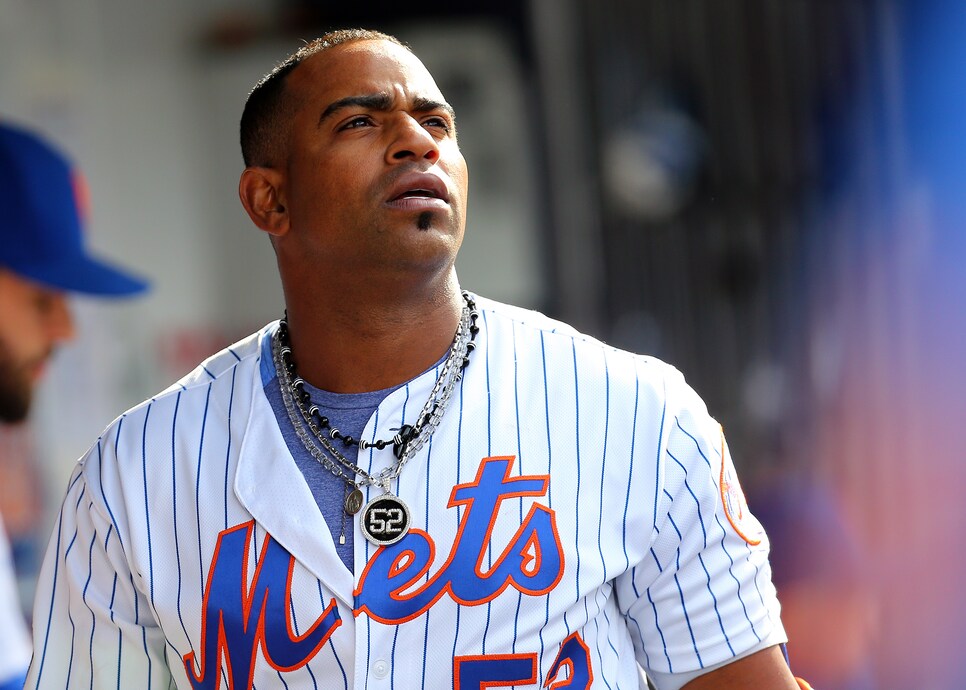 After an incredible, too good to be true start to the season, the New York Mets have begun to regress to the mean. The club is still at 14-5 and on top of the NL East, but they're 11-1 start was followed by a 3-4 skid, including a pair of disappointing losses to the division-rival Washington Nationals. Part of the reason they've struggled has been due to the lack of production from Yoenis Cespedes.
Cespedes didn't exactly start the season on a tear, but in his first 22 at-bats he had six hits, three of them homers, and seven RBIs. Since then he's gone 10-for-55, with just one extra-base hit and one homer, which was a grand slam, to be fair. It hasn't been a Giancarlo Stanton-esque slump, but it's a slump of sorts, and one the Mets need their slugger to snap out of to keep their foot on the gas in the NL East Division race. After a victory over the Atlanta Braves on Friday night, Cespedes was asked about his problems at the plate, and he had a genius answer for how to make them go away.
"One of the things that I did before, years ago, when I was in a slump, was playing golf and trying to get out of my slump," Cespedes told reporters through an interpreter. "I said this season I wouldn't go to play golf. So one of the things that I'm doing now, that I didn't do before, is watching the videos. That's something different I'm doing right now. But unfortunately, it's not going too well so far."
If you recall, Cespedes said in February during Spring Training that he would give up golf to focus on baseball. His habit became a controversy late in the 2016 season when the outfielder was was seen on Instagram playing golf a day after he had left a game with an injury. Cespedes and the team came to a "mutual agreement" that he'd stay off the course.
But now, in the midst of what could be a special season for the Metropolitans, the team has a big choice to make. Their star believes he needs golf to swing out of his slump, and if he's right, how can you not let him?
"I'm still lost," Cespedes said of his baseball swing. "... Now I'm opening my shoulder wide open. When I was playing golf, I had to keep my hands inside. It helped me a lot."
Can't argue if the results are there. What a brilliant move by Cespedes, who came up with an excuse we all wish we could use in life. "Hey boss man, I know I've been slacking lately but if I can just take a few days off, play a few rounds and clear my mind I'll be back and better than ever" or "Hey honey, if I can just go get 36 in it can only help me become a better husband." We fully support Yoenis getting back into his groove, so long as he doesn't play while he's on the DL.