The Loop
Former No. 1 tennis player Yevgeny Kafelnikov is Russia's highest-ranked golfer. Sort of.
It's a technicality, but Yevgeny Kafelnikov, once the world's top-ranked tennis player, is now Russia's highest-ranked golfer. How did he accomplish this? Simply by having an official ranking.
With zero ranking points to his credit, Kafelnikov, 40, is currently tied with a bunch of his countrymen at No. 1,556 -- the lowest the ranking goes at the moment. Here's a look at Russia's ranking page from the OWGR's website: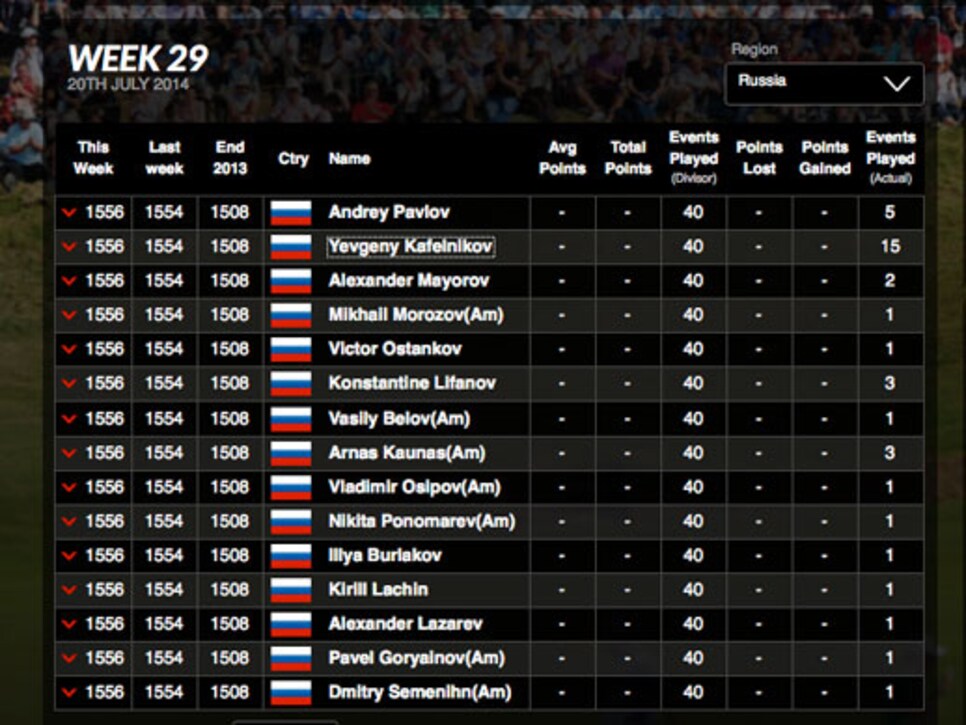 Kafelnikov has played the most events (15) that count toward the ranking of any Russian male pro in the past two years. That includes four starts on the European Tour and 11 starts on the Challenge Tour. He's missed the cut in all 15 of those starts and has never played the weekend in 19 career starts on both tours.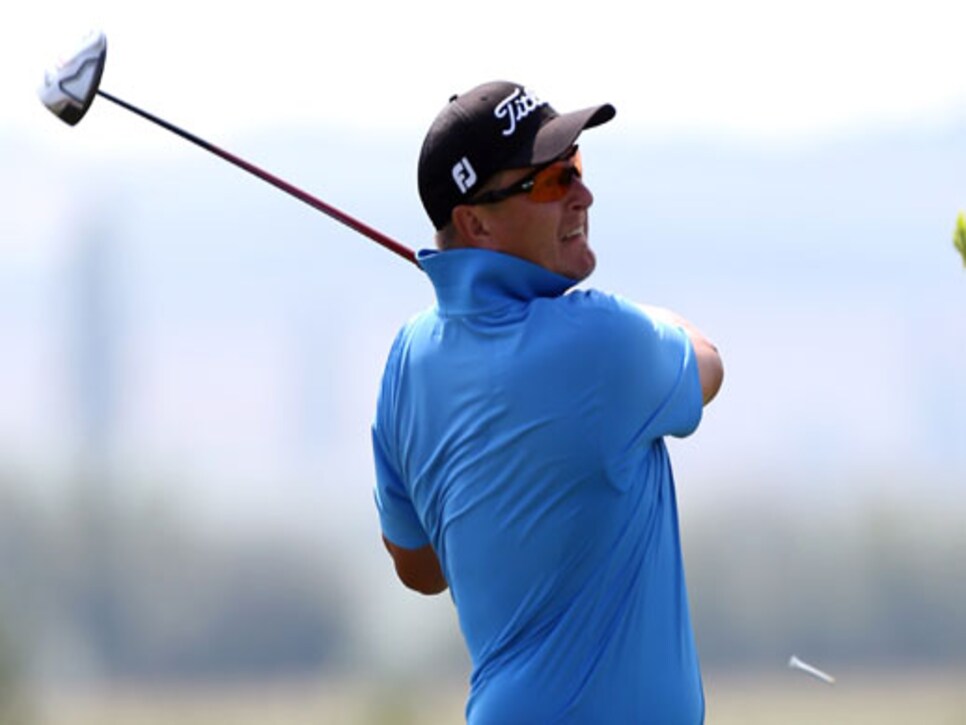 Maria Balikoeva is the highest-ranked Russian female pro at No. 246, but only one other Russian, Galina Rotsmistrova (No. 622), has an official ranking. Not that we should be too surprised for a country that opened its first 18-hole golf course in 1994.
We bring all this up because Kafelnikov and several other Russian pros are in the field at this week's Russian Open on the European Tour. However, we don't expect his ranking to get any better after an opening 83 on Thursday.