News
Yes, these U.S. Open fairways are wide, 'but you have to *hit* them'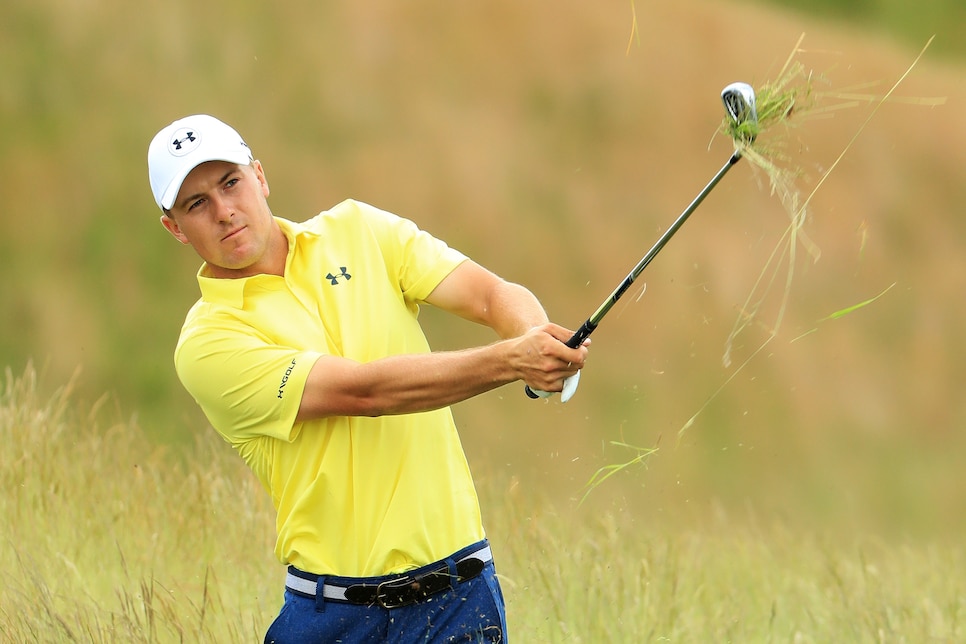 Discussion was prevalent among television analysts about how the game's best players — those, at least, known for their driving prowess — failed so miserably to solve an Erin Hills test seemingly biased toward their strengths.
Discussion, but not much debate.
"It was only going to help them if they hit the fairways," Fox Sports analyst Brad Faxon said during Friday's telecast of the U.S. Open.
Yep. The top three players in the World Ranking — Dustin Johnson, Rory McIlroy and Jason Day — are all long and generally straight off the tee, and Erin Hills' generously-wide fairways seemed tailor-made for them. All three missed the cut. McIlroy, for instance, hit only five of 14 fairways in an opening-round of 78.
"We all thought with the length and with the width of the fairways, these guys greatest weapon…is driving the golf ball," Justin Leonard said Saturday on Golf Channel. "They drive it miles down there and they hit a lot of fairways. And this week they weren't able to put the ball in the fairway and paid a real price in doing that."
Meanwhile, Faxon noted how some of those who are the antithesis of the bombers flourished.
"A few of the players who hit a lot of fairways were some of the shortest players in the field," he said. "Brian Harman, we saw him shoot five under yesterday [Thursday]. He was 120th in driving distance. Kevin Na, you saw that unbelievable video he put on Twitter about how deep the fescue was. He was four under par and 143rd in driving distance. William McGirt, he was 145th in driving distance and he's three under after two rounds. They're wide fairways, but you have to hit them."
Jordan Spieth perfectly encapsulated this while watching his tee shot at the third hole on Saturday sail way right of the fairway.
"Really, Jordan," he said. "You're going to hit a foul ball on the widest fairway on the course?"