The Loop
Yes, that is Sergio Garcia narrating a children's story about golf
Chances are your kids spend a fair amount of time using tablets. Now there's an app that can teach them about golf.
Once Upon A Time There Was Golf offers a whimsical story about a brother and sister learning the game. Sergio, the older brother, knows the rules, so he gets to play on the course. His younger sister, Belen, hasn't moved on from the range. After Belen sneaks onto the course, a magical frog teaches her rules (like how to take a drop out of a water hazard) and etiquette (such as replacing divots).
If the names sound familiar, that's because they're those Spanish golfers Sergio Garcia and Belen Mozo.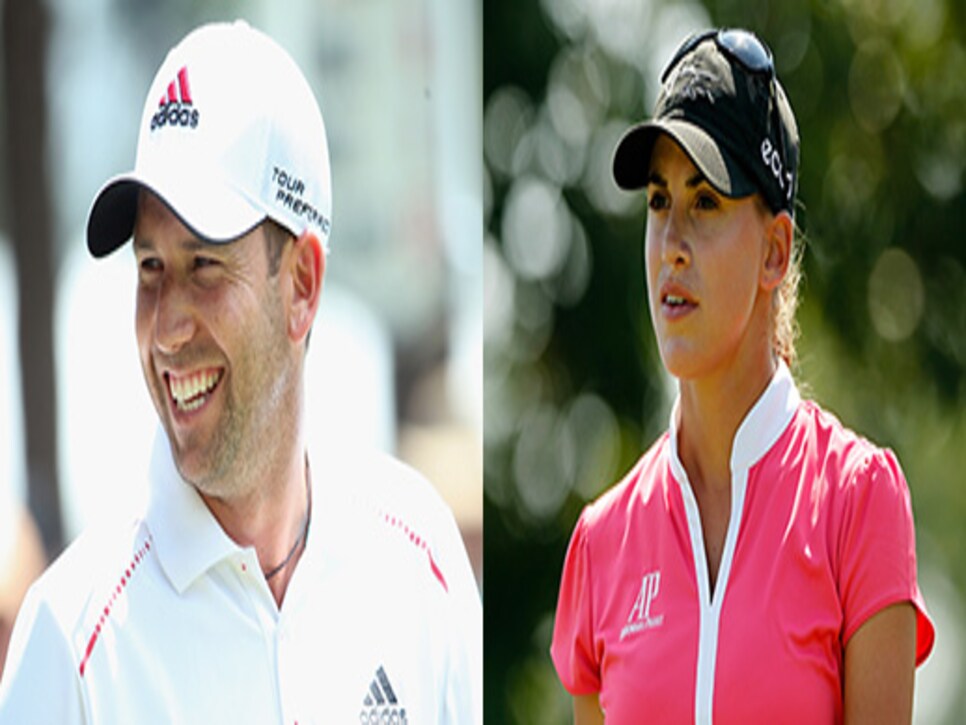 You can listen to Garcia narrate the story in English or Spanish. The interactive app ($2 at iTunes) also offers kids a chance to play games and color.