The Loop
Yes, Rory McIlroy might be using a new driver at the Ryder Cup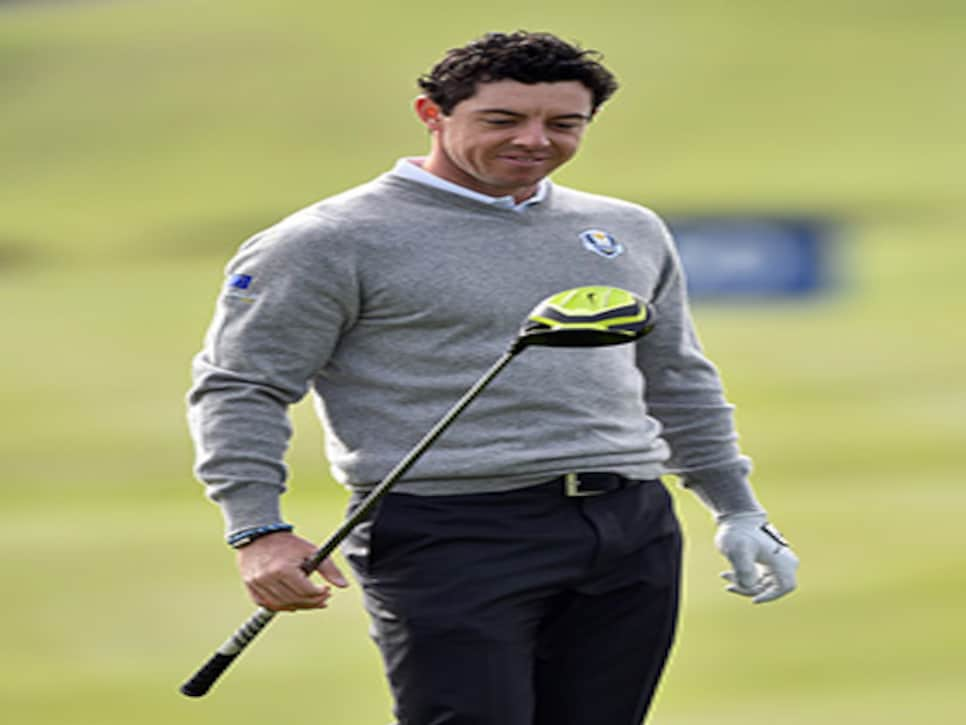 Judging from the listing as well as photos of the club that appeared this weekend, two things stand out with the new offerings, which aren't expected to hit retail markets until 2015. Out is the VRS Covert and Covert 2.0 red color, and in (or more appropriately back) is the compression channel that Nike first used in its VR drivers.
The return of the channel seems likely due to some prodding from Tiger Woods, who used the VR driver with success. "I pushed our team to bring back the compression channel because sometimes I like to shape shots by teeing the ball down and hitting it lower on the face," Woods said. "With the compression channel, I'm able to do that and not lose as much ball speed."
One other model reportedly part of the Vapor line, the Vapor Flex, which according to other reports incorporates an adjustable sole weight, did not appear on the Sept. 22 conforming list.