The Loop
Yes, it's possible for Michael Breed to get even more excited. His show Monday is proof
It doesn't take much to get Michael Breed excited. If the Golf Channel host were hosting a show about new grass-growing techniques, it would likely be in the same upbeat, breathless fashion that has become his trademark.
On Monday, Breed is not interviewing an agronomist, but World No. 1 Rory McIlroy, in a special edition of "The Golf Fix" that will also feature Masters champion Bubba Watson, U.S. Open champion Martin Kaymer, and fourth-ranked Jim Furyk. The episode, which will air at 7 p.m. ET from the PGA Grand Slam of Golf in Bermuda, will be a high point of a six-year-old show that has made the indefatigable Breed one of Golf Channel's most recognized personalities.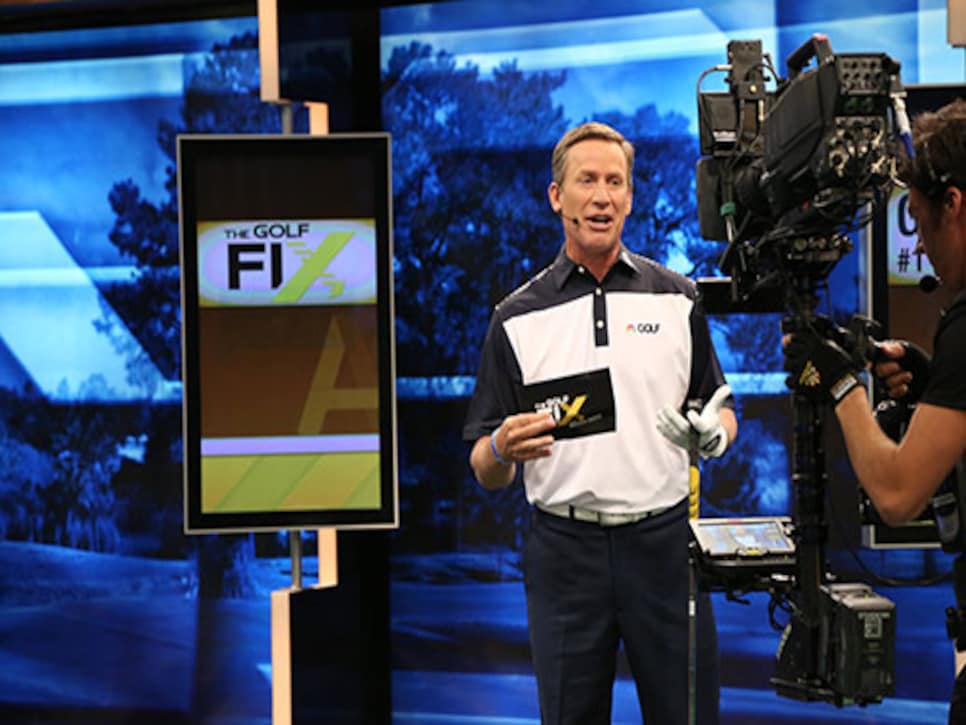 Photo by Jessica Danser, Golf Channel
Though "The Golf Fix" is normally geared toward everyday players, the Monday edition will feature lessons from golf's elite. Which begs the question: how much can the average golfer really learn from players who are busting out 330-yard drives? Breed says plenty.
"I think when you talk about Rory's swing, the first thing there is efficiency. It just looks like he's breathing," Breed said. "Plus, there's his balance. How do you move the club so fast and stay in balance? What are the keys to his address position? Bubba's the same way. There's a way for all of us to generate more clubhead speed. We all want to know these things."
The 2012 PGA of America Teacher of the Year is set to play in the Grand Slam Pro-Am with one of the four stars next week as well, so he's got more incentive than usual to pay close attention.
"Listen at the end of the day I'm a viewer just like everyone," Breed said. "I want to hit the ball further. I want to be more consistent. So when Rory says something, you bet I'll be listening."