The Loop
Yankees prospect Thairo Estrada reveals he was shot in Venezuela in January, expected to play "bulk of the season"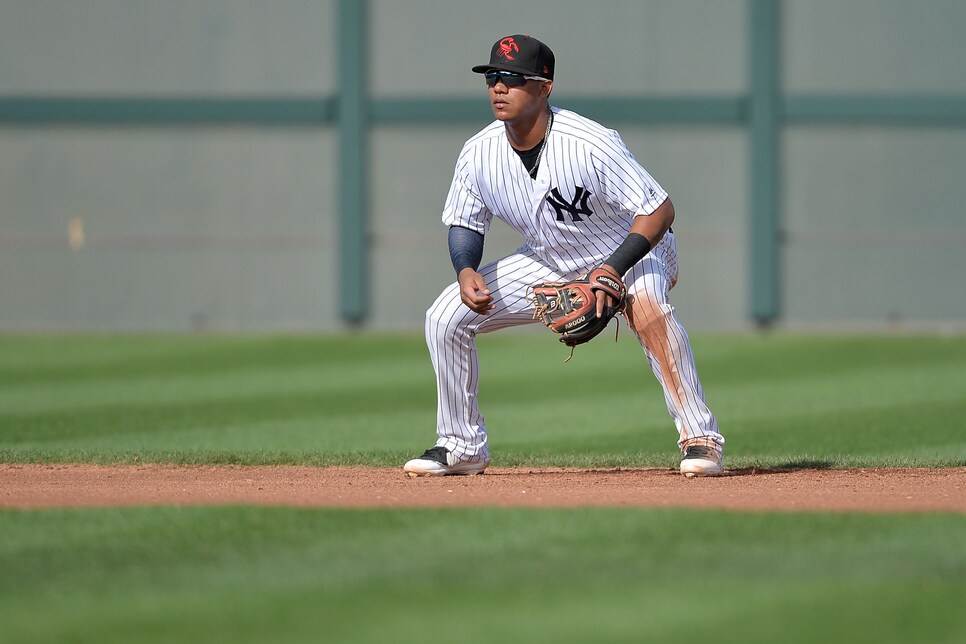 After a much-needed youth movement that led to a near World Series berth, New York Yankee fans have plenty to be excited about heading into the 2018 season. General manager Brian Cashman has an embarrassment of riches not only on the current roster but in the franchise's farm system, one that features top MLB prospects like Gleyber Torres, Chance Adams and Justus Sheffield. While the name Thairo Estrada is one that probably doesn't ring a bell, you can add him to the list of guys to be excited about in the Bronx.
Estrada, an infield prospect who ranks 16th in the Yankees farm system, reported to spring training this week and revealed that he is currently recovering from a gunshot wound that he suffered in Venezuela in January, when two teenagers attempted to rob him and subsequently fired at him when he said he had no money.
Pretty wild story. Even crazier is that the bullet is still lodged in Estrada's hip:
According to manager Aaron Boone, Estrada, who turned 22 on Thursday, is expected to play the "bulk of the season", likely in the minors, where he has a career batting average of .287 and has hit 18 home runs and driven in 143 runs in 376 games, per baseball-reference.com. What an absolute animal this dude is. As if the Yankees didn't have enough of them in their clubhouse right now.