The Loop
The Sunday Morning Group conquers all
Yale University has an undistinguished student body and a miserable football team, but it does have a tremendous golf course , which the U.S.G.A. -- mysteriously but somehow characteristically -- lists under "T," for "The Course at Yale." I've played two rounds there this year: one with Richard (a college classmate, who for two years lived within two doors of my own dormitory room but whom I didn't meet until our thirty-fifth reunion), and one with Shep (an honorary member of the Sunday Morning Group) and his dad, Dick. Before I teed off with Shep and Dick, I visited the men's locker room and discovered that the shelf above the sinks -- mysteriously but somehow characteristically -- held just a single toiletry item, a hair preparation I'd never heard of: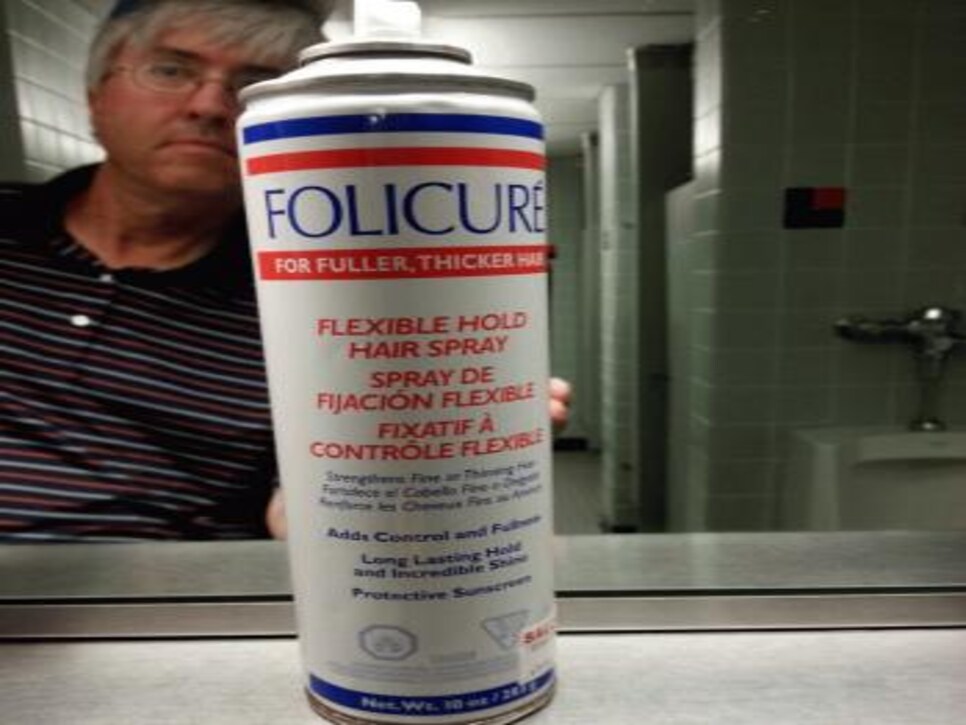 My two rounds at Yale, I'm pretty sure, "softened up" the course for Ray and Addison, who played there not long afterward, in our state golf association's annual four-ball tournament, and won it by two shots, at seven under par. (They had no bogeys, and were one shot from tying the all-time tournament record.) They didn't win a car, contrary to the clear suggestion in the photo below, but they did get their names engraved on a big trophy:
A few days later, our club beat our Enemy Club in our annual two-day home-and-home grudge match, which has been held every year since 1948. Each club's team has ten players -- in our case, all from S.M.G. Todd and I were partners the first day, and Ray and I were partners the second day, and when it was over the two teams posed together for a photo: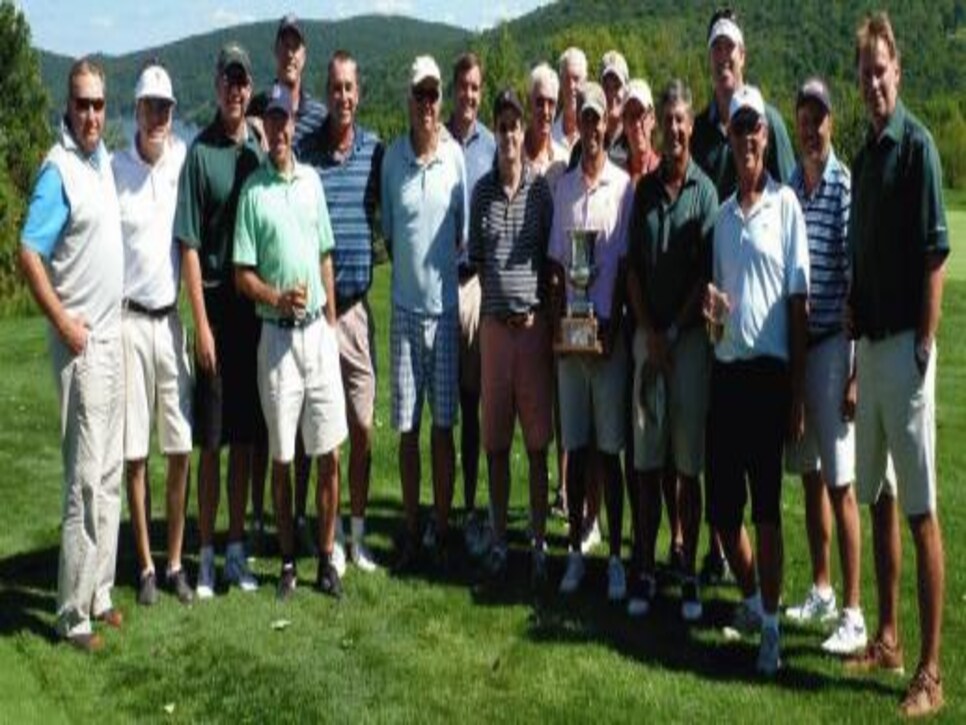 The very next day, Todd and Addison played in our state's qualifier for the U.S.G.A.'s new national four-ball championship -- and were the medalists, at five under par. (One stroke behind them were Ben D., an honorary member of the Sunday Morning Group, and his brother, Daniel -- and just a week before that Ben had won another state event, the Tournament of Champions.) Because of their victory, Todd and Addison will be going to the Olympic Club, in San Francisco, in the spring, raising the possibility of a cross-country S.M.G. road trip.
One explanation for S.M.G.'s remarkable success in these things is that our locker room -- despite being small, and equipped with just a single toilet, urinal, and shower -- offers a rich selection of useful toiletries, plus a clock: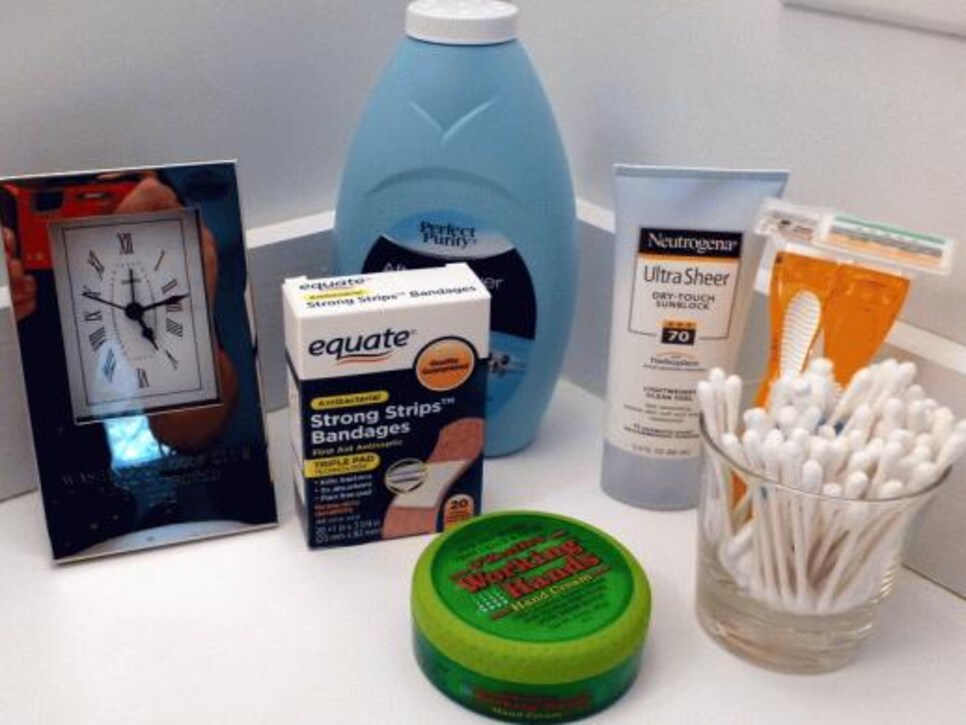 Another is that hardly anybody went to Yale.