Get to know Wyndham
15 things you might not know about U.S. Open champion Wyndham Clark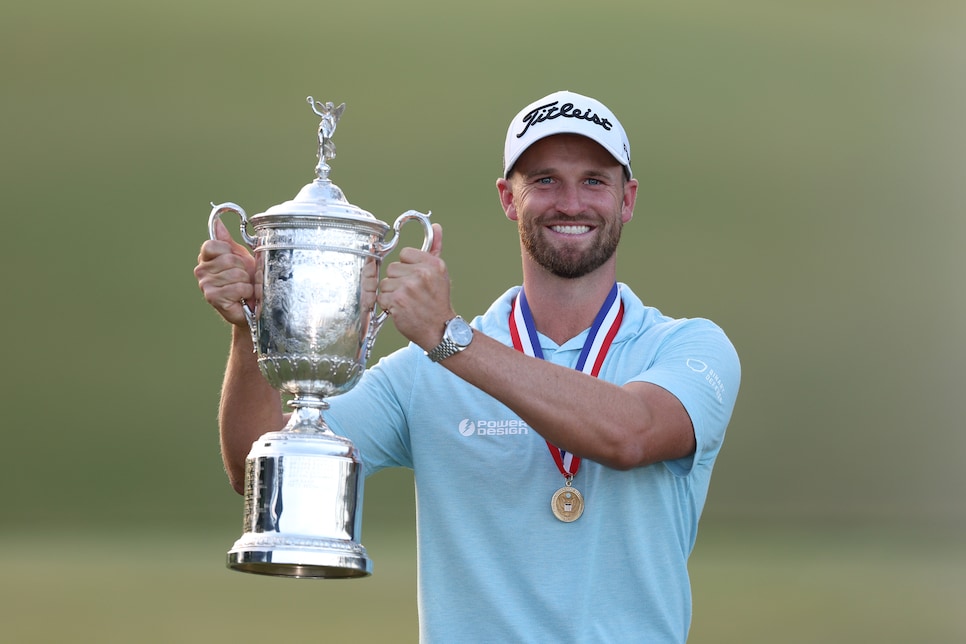 Wyndham Clark poses with the trophy after securing victory in the final round of the 123rd U.S. Open.
Richard Heathcote
Wyndham Clark's victory at the U.S. Open might've been a surprise to some, but it didn't come out of nowhere. Though the 29-year-old Colorado native had only played in six previous majors championships—with no finish better than T-75—the 32nd-ranked player in the world held off the game's best only a month earlier to win the Wells Fargo Championship at Quail Hollow, one of six top-10 finishes in the 2022-'23 season.
If you're not familiar with Clark, well let's try to fix that. Here are some things you might not know about golf's latest rising star.
He was just 3 when his mother took him to the driving range for the first time.
Wyndham was smitten immediately—asking his mom to buy him a second bucket.
At age 6, Clark made his first hole-in-one.
He says his first real golf memory was his holed tee shot with a driver from 125 yards.
As a 9-year-old, his parents joined nearby Cherry Hills Country Club, site of many great major events, such as the 1938, 1960, 1978 U.S. Open and 1941 and 1985 PGA Championships.
Said Clark in a 2019 piece in Golf Digest: "That's when I really fell in love with golf. I'd be there from sunup to sundown."
Clark played high school basketball, making the varsity team as a freshman. Among his teammates was star NFL running back Christian McCaffrey.
More than half of Clark's teammates at Valor Christian in Highlands Ranch, Colo., went on to play Division I sports.
Clark's father, Randall, was a professional tennis player.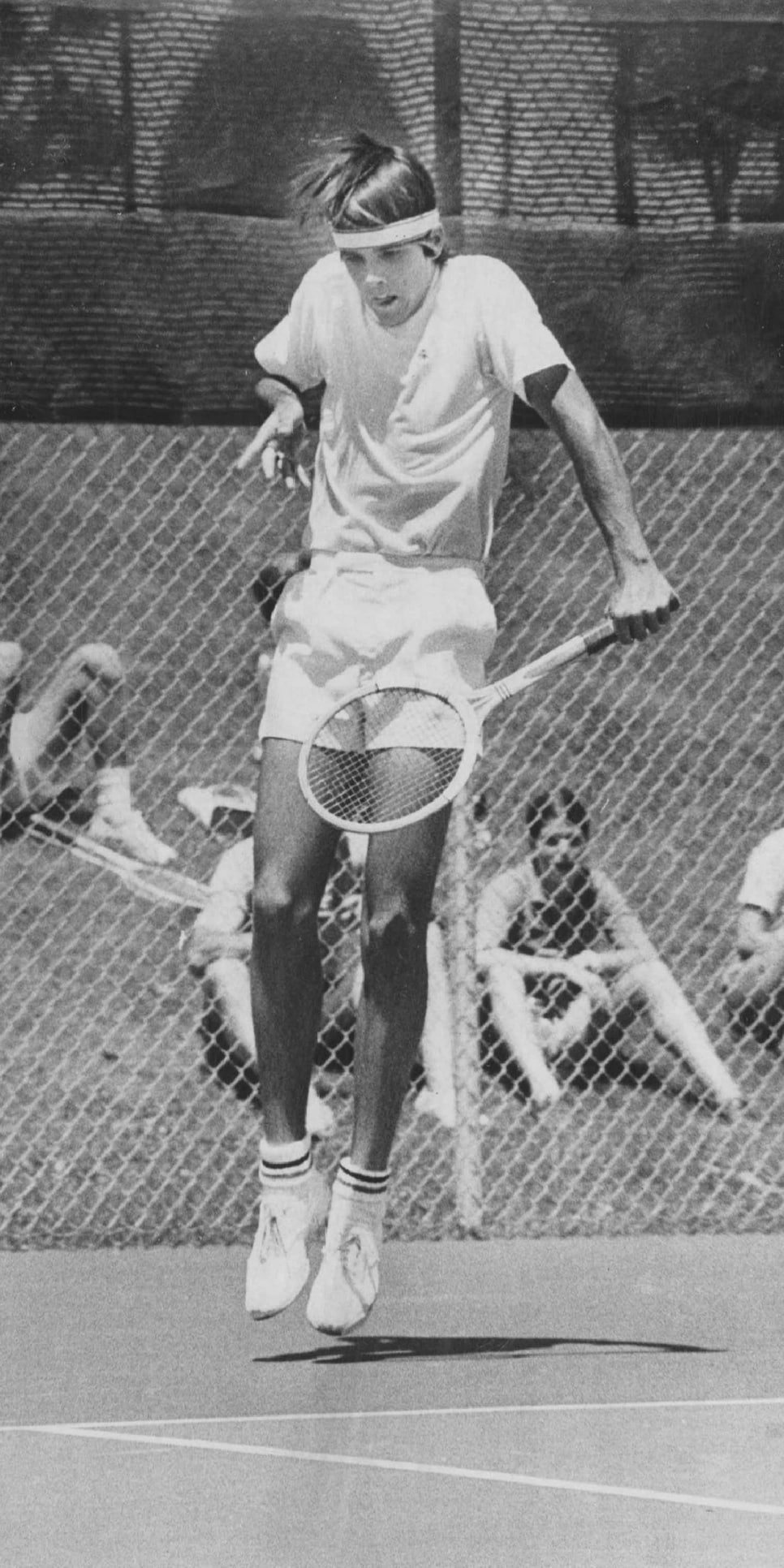 Clark's father in a competition in 1971. (Credit: Getty Images)
Denver Post
His career was cut short due to injuries. "My dad never talked much about his tennis career," Clark said. "I know there were injuries and disappointment—but he said I had a gift that would be wasted if I didn't put in the work.
His mother, Lise, was crowned as Miss New Mexico in 1981 in the Miss America pageant.
According to a 2014 profile in Golfweek, Wyndham recalled how sometimes she would "innocently namedrop while telling a story about, say, playing backgammon with Bill Cosby."
Following a 14-year battle with cancer, Lise died in 2013 after a stage-3 breast cancer diagnosis before Wyndham's sophomore year in college.
He was contending at the Western Amateur when his aunt called him to deliver the news that his mother's health had turned for the worse. He withdrew to be with his mother, who died 20 hours later.
Clark was a standout at the University of Oklahoma State, earning Big 12 Player of the Year honors as a freshman but struggled to keep focus in the following two seasons.
"When I returned to Oklahoma State University that fall, I continued to play solid golf, tried to stay strong, but that spring the grief boiled over," he said. "It hit me that I couldn't call my mom anymore. Life off the course became hard, and I figured, Why have an outlet that adds to my emotional frustration?"
Needing a change of scenery, Clark transferred to the University of Oregon for his final season in 2017.
"I didn't coach him," Oregon men's golf coach Casey Martin says. "Wyndham knew more about golf than me. His talent was off the charts, and the only issue was getting him to recognize that."
Clark says he was drawn to Martin in which he thought would translate to his emotional state: "[He] had gone through so much adversity with his leg in his playing career, I thought he'd be a good mentor in resilience."
One of the assistant coaches at the University of Oregon, John Ellis, left the program to caddie for Wyndham, and they've been together since.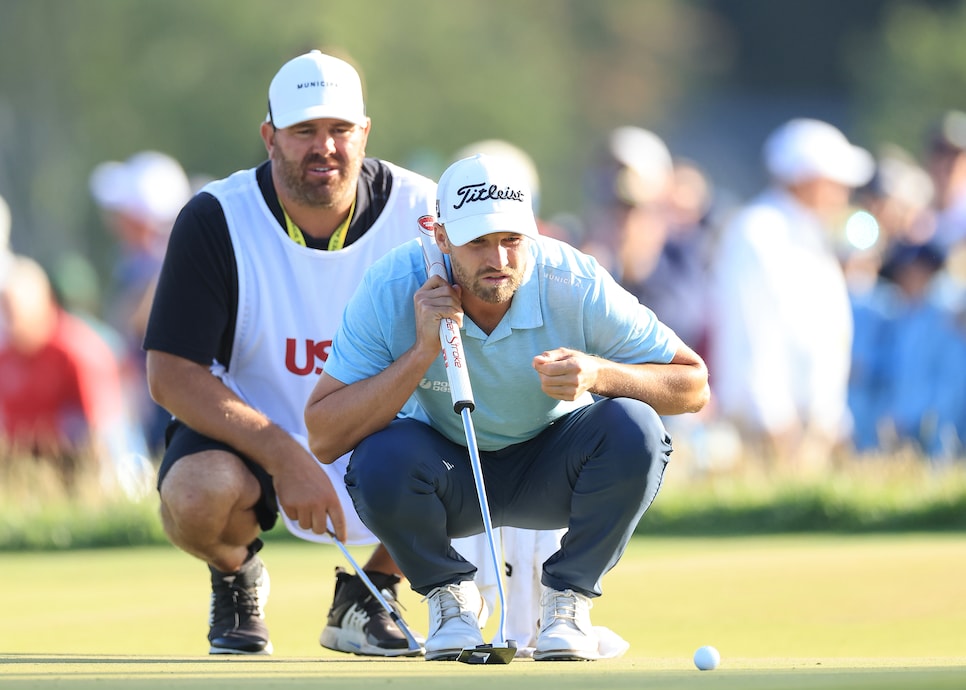 "Immediately it was clear John had a way with Wyndham, always teasing without being heavy," Martin told Golf Digest's Max Adler. "John would say stuff like, 'I need a psychology degree if I'm going to deal with Wyndham,' and the whole team would laugh together."
Following one year on the Korn Ferry Tour (2018), Clark earned his PGA Tour card and held his first 54-hole lead at the 2019 Honda Classic (finishing T-7)—but he hadn't done much on tour until this season.
Clark had made $2.5 million as a tour player the past six years … whereas he has made $7.6 million in the last six weeks alone, with his victory at Quail Hollow, the U.S. Open and some other top finishes.
Clark had some good vibes in the LA area before U.S. Open week—his parents got married at Riviera Country Club.
Clark ended up with his crowning golf achievement just seven miles away from where his parents tied the knot.
Clark's game was well-suited for LACC: He's sixth on the PGA Tour in driving distance this season (averaging 314.6 yards off the tee), 25th in SG/approach and is in the top 50 in SG/around the green.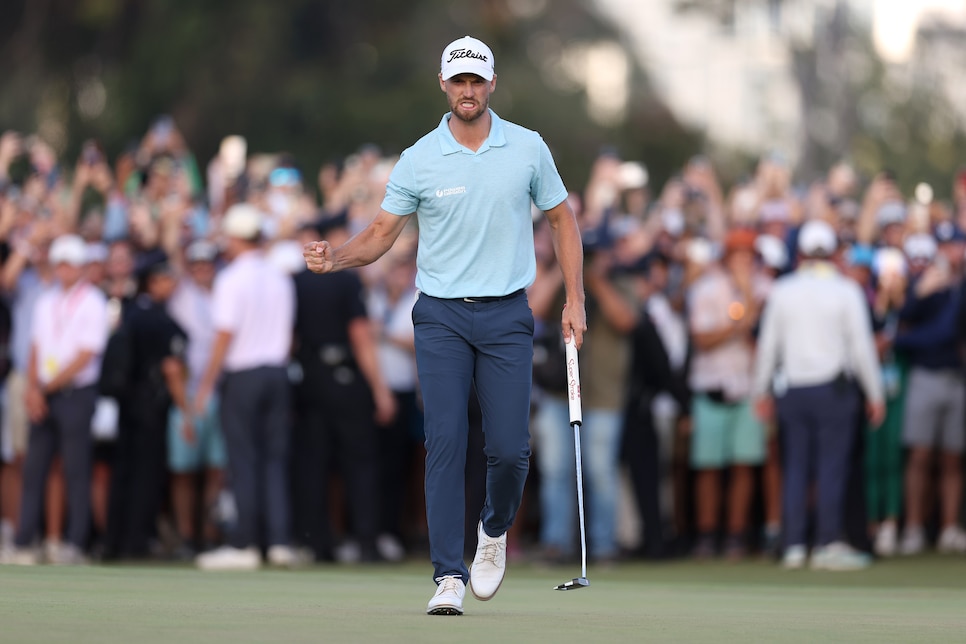 The 29-year-old's killer short game was on display with his impressive up-and-downs on Sunday.
Some credit for Clark's incredible 2023 is due for sport psychologist Julie Elion, who Clark started working with at the end of last year.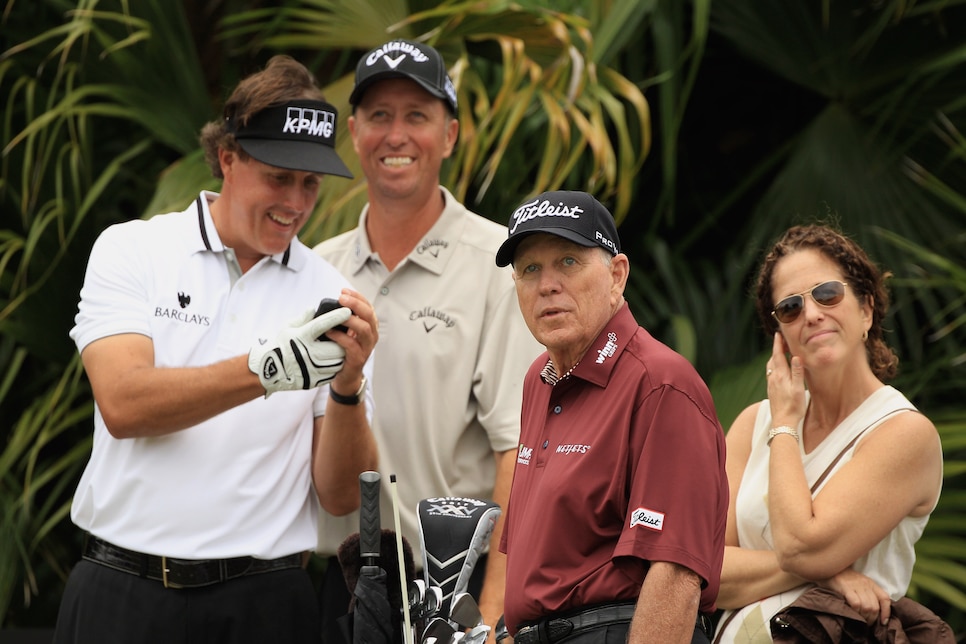 Julie Elion (right) has worked with a number of major champions, including Phil Mickelson back in 2012.
Scott Halleran
Jimmy Walker, 2016 PGA champion, also credited Elion for his breakthrough major victory, and Elion has worked with Phil Mickelson, among other major winners.
"He's got so many tools in his toolbox," Rob Mougey, Clark's agent, told Golfweek. "He's embraced the mental side of the game. He's all in with her and it's a significant reason for the success he's had this year."
Clark's U.S. Open victory and his win at the elevated event at Quail Hollow, plus five other top-10 finishes, have him in great position for a Ryder Cup pick in 2023.
The newly crowned U.S. Open champion is now second in U.S. points heading to the September matches at Marco Simone in Rome.