News
Watch Si Woo Kim make one ace, then lip-out for a second at the Wyndham Championship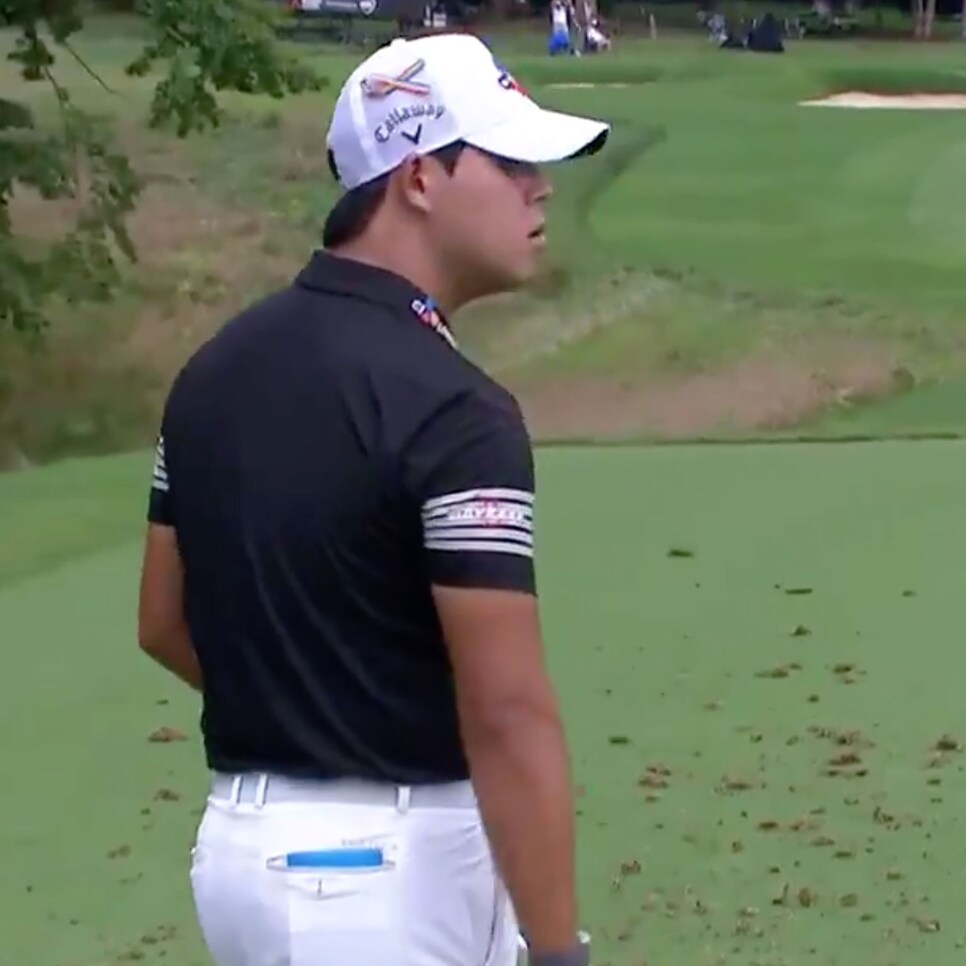 Is there a more spectacular way to take the lead in a tournament than making a hole-in-one?
That's what Si Woo Kim did on Saturday morning, acing the 161-yard third hole at Sedgefield Country Club to break free (at least early) from a crowded leader board during the third round of the Wyndham Championship.
With bad weather in the forecast for later in the day, third-round tee times were moved up with players going off in threesomes on Nos. 1 and 10. Kim took full advantage of the soft conditions, with his ball landing just a couple of inches from the hole and one-hopping into the bottom of the cup.
The best part? His reaction.
With fans still not allowed on-site at tournaments because of the ongoing COVID-19 pandemic, Kim didn't know the shot went in. Once someone in the group informed him that it had, he just smiled and handed his 8-iron back to his caddie like it was no big deal.
Then he turned to the cameraman and let out a smooth "Yeahhhh!"
As if one hole-in-one wasn't enough in a round, Kim came inches away from a second one on the par-3 12th.
We can only imagine his reaction if a second ace dropped.
As the one he did make, it was the third ace of Kim's career and got him to 12 under for the tournament. It was also the 33rd hole-in-one on the PGA Tour this season.