The Loop
Wyatt Worthington II tells his students to visualize. He'll be doing the same thing at Baltusrol
One of the coolest things about the field at the PGA Championship is that your local PGA pro could be in it. That is, if he happens to be ridiculously good and makes it through qualifying. The 20 PGA pros in the field this year at Baltusrol aren't just great players, they're great teachers, too. Each day this week, we're asking them what advice they give their students that they're going to use themselves while taking on the best in the world.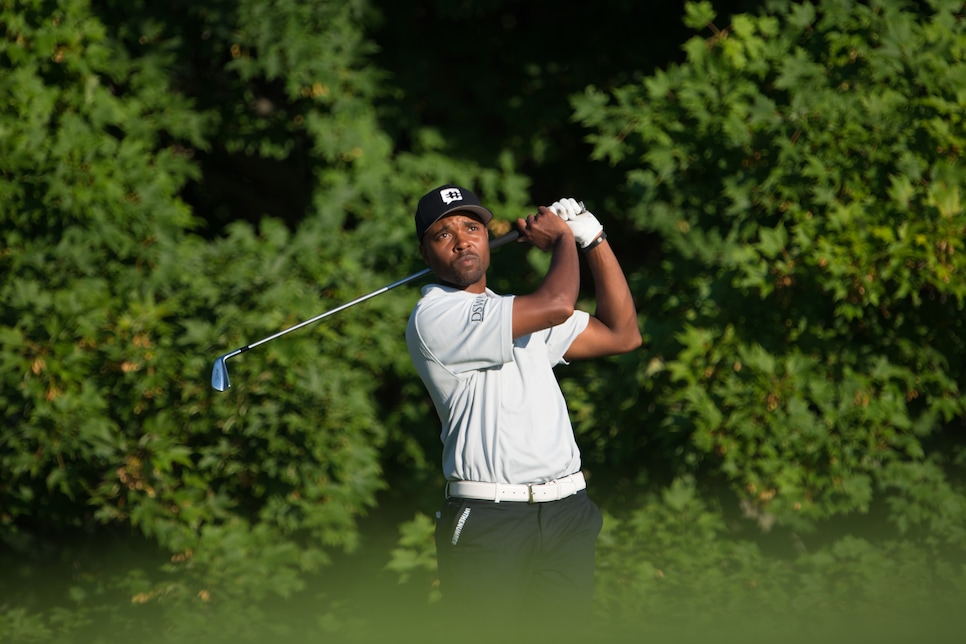 "One of the biggest things in my teaching is having a good mental game. I'm always telling my students to be positive out there," says Worthington, teaching pro at The Golf Depot at Central Park in Gahanna, Ohio.
"You've got to carry yourself with confidence. You've hit good shots before, you need to remember that and know you can do it again during the round you're playing."
Worthington teaches his students that once you have that confidence instilled in yourself, the next step is visualizing the exact shot you want to hit.
"I'm a big proponent of visualization," Worthington says. "See the shot you want to hit before you hit it. And then, it's time to execute."