The Loop
Wrong ball, wrong ruling: Phil Mickelson and Zach Johnson just went two down on ONE hole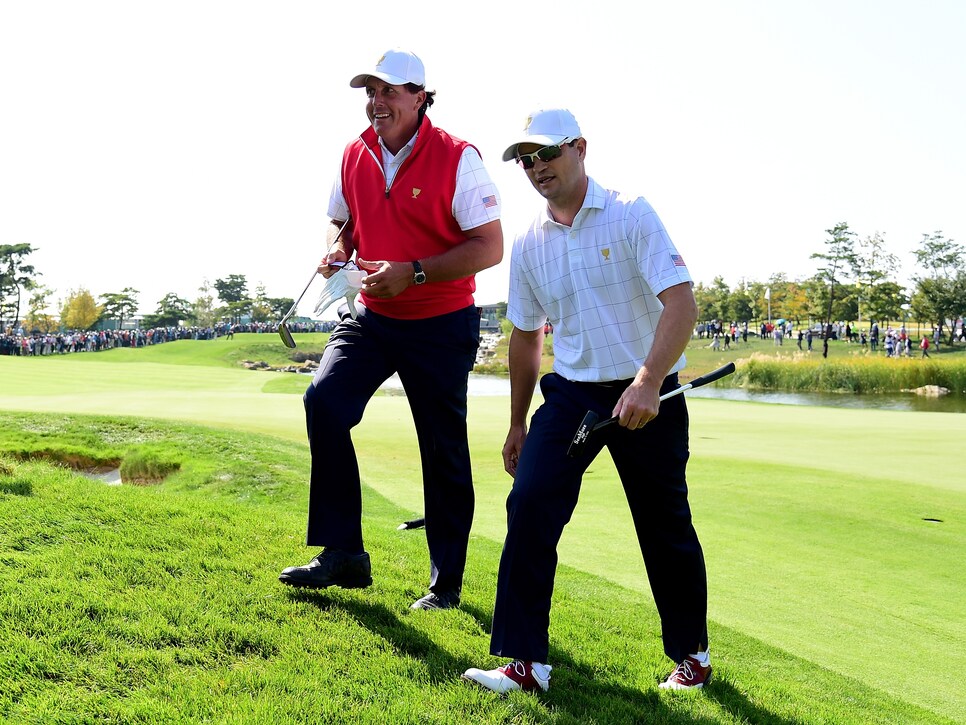 Well, you don't see that every day.
In Day 2 of the Presidents Cup, Zach Johnson and Phil Mickelson reached the seventh hole at the Jack Nicklaus Golf Club Korea all square in their match against Adam Scott and Jason Day. When the foursome teed off at the eighth, the Internationals found themselves 2-up.
Sounds like a riddle, right? Here's what went down:
Mickelson was unaware that the one-ball rule was in effect during this contest. As he had switched to a different model -- Mickelson was trying to get extra distance at No. 7 -- he violated the mandate, and was told he was disqualified from the hole. This left Johnson to play by himself, with his score of five losing to Day's four.
Confused? Join the club. The NBC/Golf Channel broadcast, for the life of them, could not figure out what happened. US Captain Jay Haas was likewise in the dark. As was Twitter: