The Loop
Writing off Tiger Woods? Naysayers? They were talking about one of their own
ESPN's Paul Azinger and its annual guest analyst Peter Alliss each dismissed those who had discounted Tiger Woods' chances in the British Open this week.
"There are a lot of naysayers out there," Azinger said following Woods' first-round of three-under par 69. "It's naysayers beware now. A confident Tiger Woods, especially with the way he hit the ball today — that little bit of a draw, he's not hitting that hold-on fade — he can be the most dangerous man in the three days to go."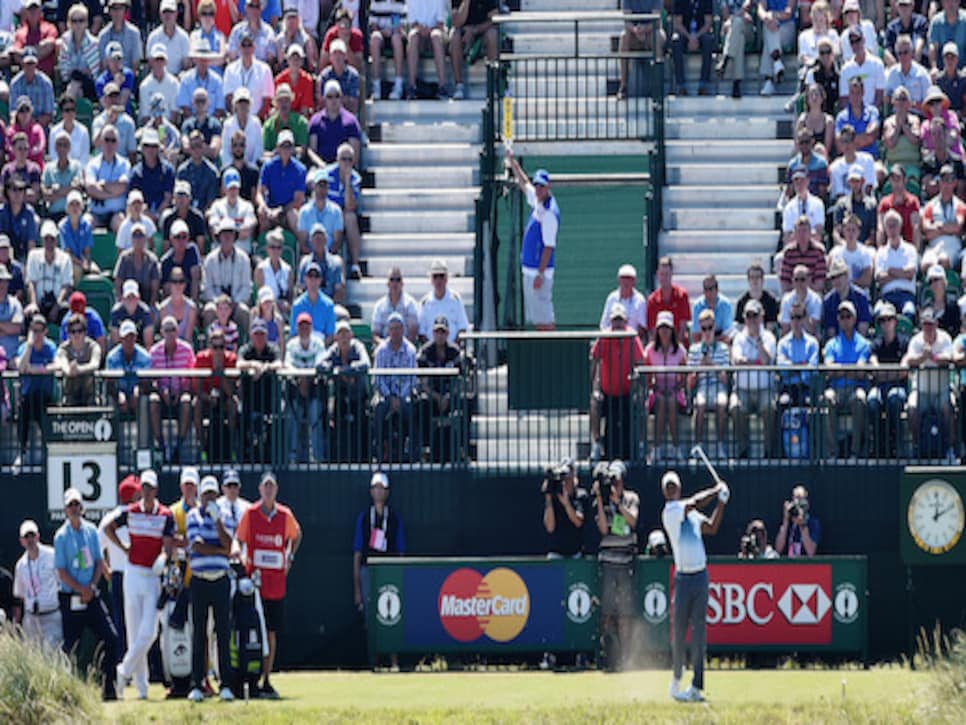 Later, Alliss joined Scott Van Pelt in the ESPN booth and offered this assessment: "I was rather annoyed at people with knowledge writing him off from the start, he's got no chance, he hasn't played for weeks.' When you've got such a razor-sharp golfing mind like Tiger Woods and 20 years of experience, I would have been very surprised and even shocked if he had taken more than par on this perfect day."
What went unsaid is that ESPN colleague Curtis Strange was among the notable naysayers in the run-up to the British Open.
Woods said exactly that. The question posed to him earlier this week: "Given your limited preparation coming in here, what would be an acceptable finish for you this weekend?"‿
Woods' response. "First."
Strange, at least, issued a caveat, that "we learned a long time ago never to say never about Tiger because he's such an incredibly talented player." But then he issued a caveat to his caveat. "But you have to look at a couple of things. Even before his surgery, and his form was obviously hampered by his physical condition, he wasn't playing well, so when you have an operation and you've been out for three months, you're not going to be a better player after doing that."