News
Would you take Charles Howell III's PGA Tour career? He sure would
Two wins seems low compared to $35 million in earnings and 88 top-10 finishes, but consistency is something the 39-year-old is proud of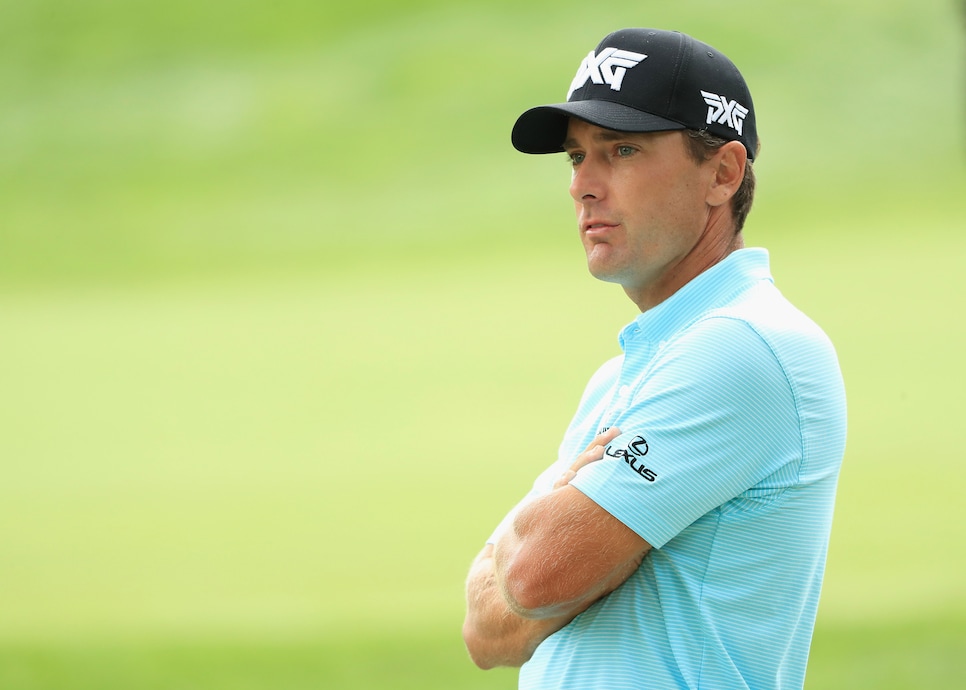 Photo By: Andrew Redington/Getty Images
When the Wyndham Champions gets underway on Thursday at Sedgefield Country Club in Greensboro, N.C., Charles Howell III won't be there. He had initially planned to play because he loves to tee it up on the PGA Tour as often as possible. But, having turned 39 in June, he is more aware of the messages his body is sending him that he needs to rest every once in a while.
"I call it staying 'tournament fresh,' " he said recently. "I've gotten to that inevitable point in life where I just can't tee it up every week and expect to keep playing well. I have to work breaks into my schedule."
It isn't as if Howell isn't still showing up at PGA Tour events on a regular basis. Through the PGA Championship, he had played 25 times this season and had made 22 cuts—meaning he's had very few weekends off. The decision to skip Greensboro was based on one simple fact: He wants to play 29 times before the 2017-'18 tour season is over.
"Just decided I needed to rest and be ready for next week," he said on Wednesday. "I want to get to East Lake."
East Lake is the site of the Tour Championship, the fourth and final event of the PGA Tour's FedEx Cup playoffs, which begin next week in Ridgewood, New Jersey. Howell is currently 46th on the points list, meaning he's a lock to play in the first three events—the Northern Trust, Dell Technologies and BMW Championship—but needs to get into the top 30 to make it to East Lake.
And, while playing in the Tour Championship would be lucrative, the main reason Howell wants to get there is because it ensures him a spot in all four majors in 2019, most notably the Masters.
"At this point in my career, I don't want to miss any majors," he said. "I haven't played in the Masters since 2012 and that's the most important tournament in the world to me, especially having grown up in Augusta. If I've learned one thing in my career it's that you can't win the Masters sitting on your couch."
'If you had told me after I won at Kingsmill that 16 years later I'd only have two wins, I'd have laughed at you and told you that you were crazy.' —Charles Howell III
Howell is one of the best-liked and most consistent players on tour. Since he first arrived—without status—in 2000, he's won more than $35 million and has never once been in danger of losing his playing privileges. Since the FedEx Cup points system was put into place in 2007, he's finished no worse than 97th (in 2008) and has been as high as 13th. This year has been fairly typical with four top-10 finishes among those 22 cuts made.
"I think the best thing about my career has been my consistency," Howell said. "I've only had one real lull and that was after I won in Los Angeles in 2007. I kind of had a mental letdown after that. The next year Heather [his wife] kind of gave me a talking-to. She said, 'If you're going to do this,' then go do it—but do it all out.'
"Since then, I think I've played consistently well. I would like to have won more. I would like to have played better in the majors. But if I walk away from my career and my peers say, 'He was a good player for a long time and a good guy,' then I'll feel pretty good about the whole thing."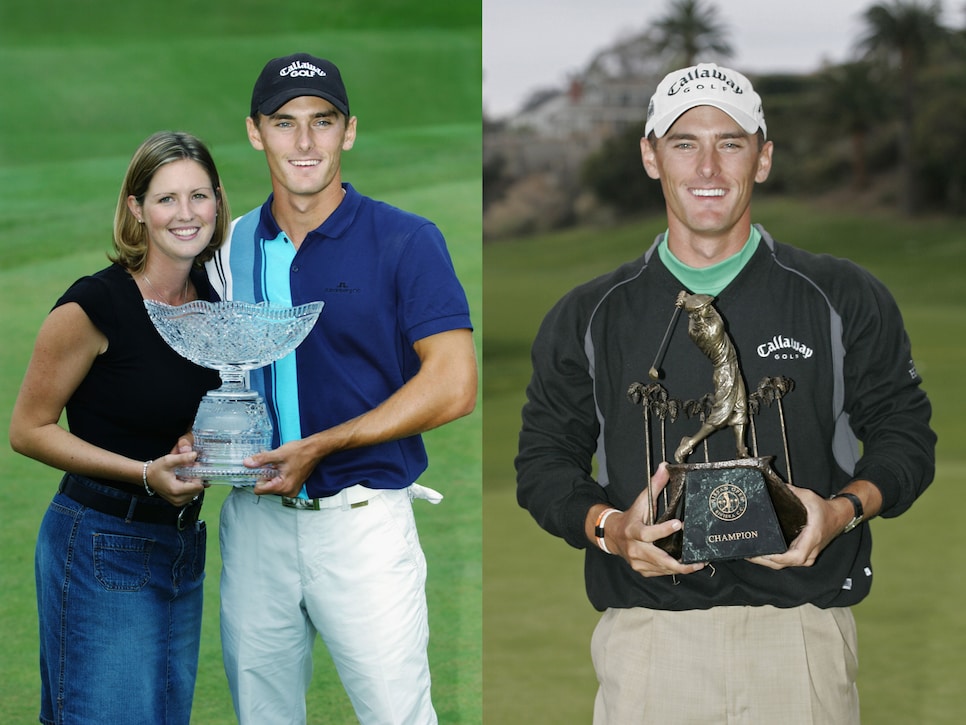 The knock on Howell is that he has won "just" twice on tour—at Kingsmill in 2002, his first season as a full-fledged tour member—and Los Angeles in 2007. Even he admits to being surprised at that total.
"If you had told me after I won at Kingsmill that 16 years later I'd only have two wins, I'd have laughed at you and told you that you were crazy," Howell said. "But I would also have said you were crazy if you told me I'd have played as consistently well as I have for this long. I didn't see myself as that type of player."
It isn't as if Howell hasn't contended frequently. He's finished second 16 times on tour—going 1-4 in playoffs—and third another nine times. He has 88 top-10 finishes in all. In January at the Sony Open, he was recognized by t commissioner Jay Monahan for making his 500th career start. That defines consistency.
Only one of those top 10s though is in a major—a tie for 10th at the 2003 PGA. In all, he has played in 45 majors. His best Masters finish was a T-13 in 2004; his best U.S. Open finish a T-18 in 2002 and his best finish at the Open Championship is a T-28 in 2011.
"Funny thing is, I love links golf, I love playing over there," he said. "And yet, my record over there doesn't reflect that at all."
Howell has played in the Open 10 times and only made four cuts. That is very unlike him, because most of the time he's a cut-making machine. This year, he had made 13 straight cuts, then went to Carnoustie and missed the cut. He almost missed the cut at last week's PGA after an opening-round 74, but came back to shoot 66 the next day and make the cut on the number.
Howell grew up playing golf at Augusta Country Club, which is adjacent to Augusta National Golf Club. He and his father, who is the chief of pediatric surgery at the Medical College of Georgia, learned the game together—Charles starting at age 7, his father as an adult.
They went to the Masters together every year and when Charles began playing well enough to get into national junior tournaments it was often his mother who drove him there. His brother Ben, four years younger than Charles, was never a serious golfer. "He's into hunting and fishing," Howell said. "He's the redneck in the family."
Howell is the rarest of PGA Tour players in that his politics, while they tend to lean right, aren't knee jerk and aren't necessarily driven by his wallet. "I'm a Republican," he said after visiting the White House with his family during the tournament in Washington this past June. "But I'm fanatically moderate. I don't tend to see things in black and white."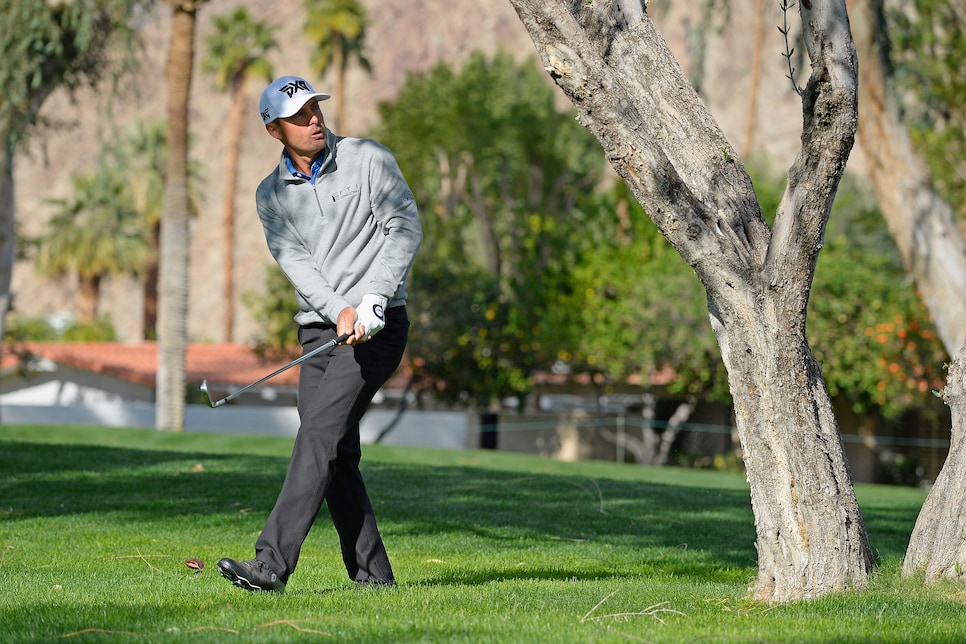 Robert Laberge/Getty Images
Howell went to Oklahoma State not because Coach Mike Holder had produced numerous PGA Tour players but because he thought he'd get better playing for Holder. "Never once thought about playing the tour," he said. "I just wanted to become a better player. I had no idea where that would lead."
By his junior year in 2000 he had blossomed into one of the best players in the country. Even so, when David Leadbetter, who was teaching him at the time, called him in his dorm room one night in the spring and said, 'Charles, it's time to take the next step,' it never occurred to Howell that Leadbetter was talking about turning pro.
"I said, 'Yeah, I've got some big tournaments these next few weeks don't I?" Howell said. "I had no idea he was thinking I should turn pro."
Howell won the NCAA individual title in one of those big tournaments and Oklahoma State won the team title. He won the Haskins Award as the top college player in the country. It was time to take the next step.
In 2001, he was voted the tour's rookie-of-the-year even though he didn't have exempt status at the start of the year. He remembers vividly the first time he thought he might have a chance to make a career in golf—a real career.
"I came to the Kemper Open that year needing to finish at least T-28 to be exempt for the rest of the year," he said. "I shot 65 the second round and kind of cruised from there. Made it easily [finishing T-14]. After that I thought, 'You know I might have a chance to do this for a living.' "
He has made a great living since then. He made the Presidents Cup team that played in South Africa in 2003. He partnered four times with Tiger Woods, and they went 2-2 as a team.
"I was completely lost," Howell insisted. "Tiger took me by the hand and led me through everything. Did everything but order breakfast for me. He was great."
Howell rarely talks about how successful he has been as a golfer. He likes to say that his dad is, "A much better pediatrician than I am a golfer."
Perhaps so. But it's worth noting that Howell wasn't quite as lost in South Africa as he says: he beat Adam Scott, 5 and 4, in singles.
What's significant about that week is that U.S. captain Jack Nicklaus put Howell with Woods for all four team sessions because he knew Woods would be comfortable playing with Howell. That's because everyone on tour—even Woods circa 2003—is comfortable with Howell.
"There's no one on tour who doesn't like Thurston," said Davis Love III—using the nickname attached to Howell in honor of the Gilligan's Island character Thurston Howell III.
Golf's Thurston may not be as wealthy as Gilligan's Thurston, but he's done just fine. He would very much like to win again, if only so his children—Ansley is 8 and Chase (Charles Howell IV) is 6—can see their daddy at his best.
"All they ask me at this point is, 'Daddy, why aren't you playing in the Masters," he said, laughing.
Howell hopes to have a much different answer to that question in the next few weeks.