The Loop
Would Tiger Woods playing in the Masters help Rory McIlroy?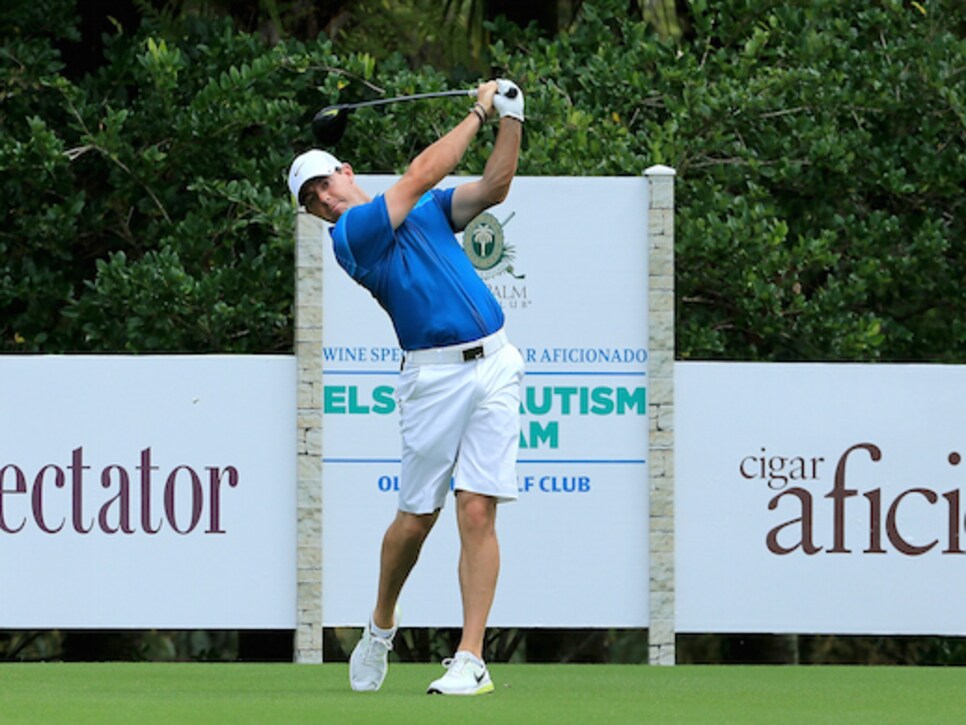 McIlroy at the Els for Autism fundraiser last week (Getty Images)
"Look what happened at the U.S. PGA last year," McGinley said. "All the talk was is Tiger going to play, is he not going to play?' At the time Rory was favorite, but all the expectation, all the talk, all you guys [the media] were focused on was Tiger.
"Rory didn't sneak in the back door, but he was able to go about his business without the attention on him."
It is not likely, however, that much, if any, attention will be diverted from McIlroy at Augusta National, even should Woods play. McIlroy is No. 1 in the World Ranking by a considerable margin, is a strong betting favorite, and is attempting to do what only Jack Nicklaus, Ben Hogan, Gary Player, Gene Sarazen and Woods have done: Win all four professional majors.
There is no evading attention with all that going on.