Courses
The World's Best Father-Son Golf Tournament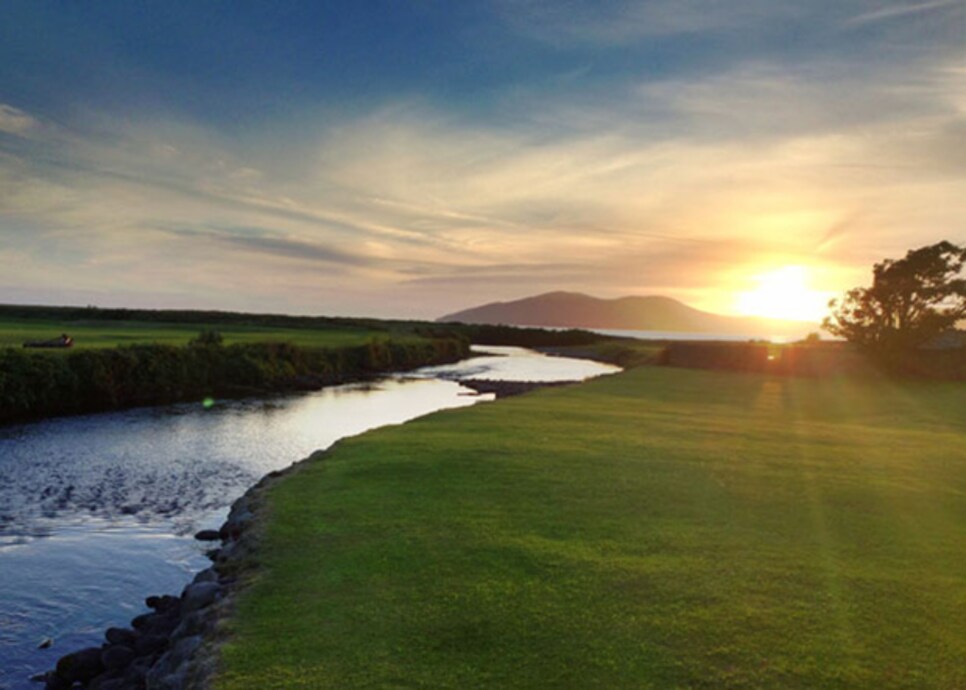 Ireland's Waterville Links annual hosts the World Invitational Father-Son Golf Tournament.
There are many reasons to have children. A big one is, it's the first step to playing in the World Invitational Father-Son Golf Tournament, a 54-hole team competition played over the gorgeous, windswept, Waterville Links in County Kerry, Ireland, surrounded by water on three sides and charm on four.
The Father-Son is the creation of the famous Irish Carr golfing (now travel business) family. It will take place Aug. 5-9 this year and is presently "fully-subscribed." All the more reason to register for the 2016 event, or, if appropriate, to check out details of the Father-Daughter, to be played July 23 to 26 in Waterville, at Carrgolf.com.
They call it an invitational, but if you're decent fellows you can invite yourselves. If you're not, you'll mysteriously miss the email alerting you to next year's event. It's an Irish thing: Play hard, don't take yourself too seriously.
The tournament has included many famous people and some very accomplished golfers over its quarter-century, none of whom have been allowed to gum things up. In fact, they get lost in amusement. Until somebody says, "Oh, yeah, that guy's a Hall-of-Fame cricketer," or that guy manages rock stars, you'd never know. Exception Dan Marino. You'd know him.
So imagine the happiest, most enthusiastically catered member-guest you've ever been part of, double it, add Irish singing around a piano at the local Butler Arms down in town near the Charlie Chaplin statue and the Gaelic penchant for taking it personally if you don't have a great time. That's the Father-Son. Cautionary note: The tournament won't leave you as much time as you thought to visit the nearby site of the Transatlantic Cable Eastern hookup.
The F-S is a legit competition, but it's played at Stableford (net and gross), thus eliminating the agony that permeates much of American tournament golf. You can only score points. You can't lose them. Waterville Links is splendid, especially since a renovation by Tom Fazio in 2006, and was ranked by Golf Digest as No. 93 in the world, but can get very testy and in the wind, hence the scoring. If you're really good, you'll qualify to play against other really good players for a really good prize on the last day. If you're not, you'll get a second chance and compete on the final day for The Plate, or, to quote my son regarding our personal goal, "Not DFL." (We didn't, by about three spots out of 60. I think we were low introverts).
My friend Gene Pizzolato, who's played in four of these with his son, Joe, says the combination of fun and competition "makes it seem like a family reunion where new brothers are added every year." In my experience, though, most family reunions are not this much fun. At least not for four days.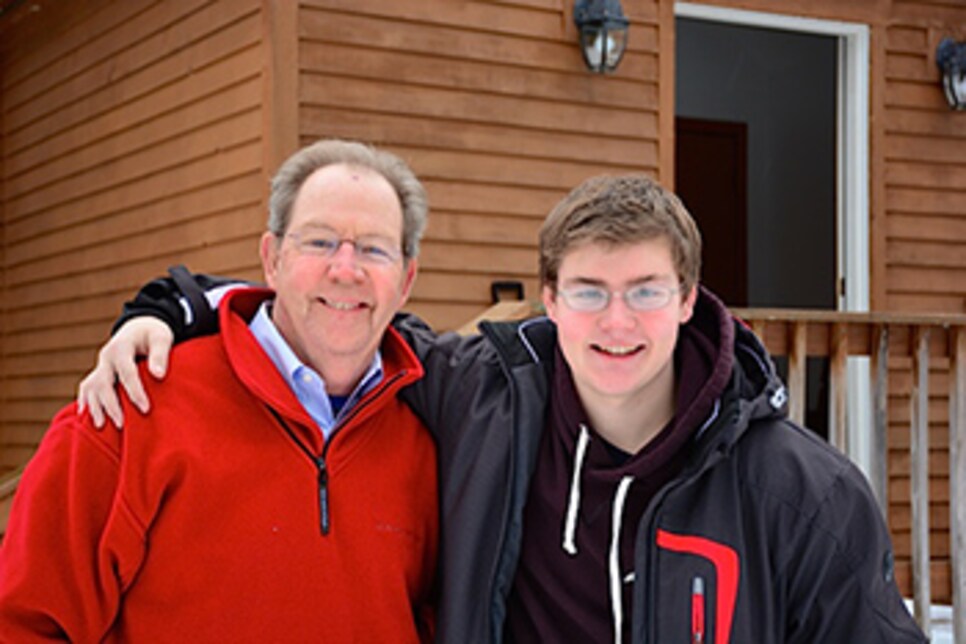 The Father-Son out-of-pocket is not small (from $2,500 a man depending on accommodations), but it's a deal when you consider what you get -- four nights accommodations; four rounds; a great goodie bag; a couple of receptions; Irish breakfast and lunch daily; that seaside air that they'll someday bottle and sell like bourbon; a gracious, ever-present "concierge"; and a grand celebratory dinner. Ours featured a table-walking Irish accordion player who was, I swear, tremendous. With the dollar running strong, now is as reasonable as it will ever get.
Matt and I added excitement and a terrifying bonding experience to the trip by driving ourselves and taking the most direct route suggested by Mapquest. (I know). So you're driving a stick sitting on the wrong side of the front seat. You're shifting gears with your left hand. You're navigating the left side of a narrow-as-hell road. Your brand new Volvo rental braves constant car-wash-like scraping along its left side but gets you over a mountain road about as wide as a picnic table. When you arrive, out of the fog, you're alert.
"Is there another route back to Shannon?" I ask our B&B proprietress as we check in.
"Well, which way did you come?" she asks.
"Oh, you wouldn't want to go that way!" she says. Not adding, you nincompoop. Suffice it to say there are easier driving routes, but the best bet is to share a driver and a van with other participants and not sweat it.
On the other hand, bonding is bonding. When I told my still-rarely-golfing son I was going to write something about the Father-Son, he said quickly: "Well then we need to go again, right?!"