Golf Digest's third biennial ranking of the World 100 Greatest Golf Courses is truly global, showcasing brilliant layouts everywhere from Abu Dhabi to Vietnam, but not the United States. This is not a slight against courses born in the USA; Golf Digest will continue to produce biennial rankings of America's 100 Greatest Golf Courses in odd-numbered years. A big part of the reason is that our two rankings are determined differently. America's 100 Greatest is always based on evaluations by North American panelists judging courses in seven criteria. The World 100 Greatest uses a single criterion of overall greatness scored not just by Americans but also by international panelists organized by our affiliate magazines around the world.
Still, if you're in a debating mood, allow us to pose another topic. Even a cursory look at our World 100 Greatest, topped again by Royal County Down in Northern Ireland, reveals that a group of big-name golf-course architects are responsible for many of the courses on our list. Here's the question: Does it take a prominent name to generate a world-class course, or does a great course turn an architect into a big name?
Among living architects, the two with the most designs on this year's ranking are Jack Nicklaus and Greg Norman, both champion golfers long before they transitioned into golf design. Each has five original designs among the World 100. Nicklaus is responsible for No. 28 Jack Nicklaus Golf Club in South Korea, No. 63 Punta Espada in the Dominican Republic and in Mexico, No. 70 Cabo del Sol (Ocean), No 91 Four Seasons Punta Mita (Pacifico) and No. 93 Quivira.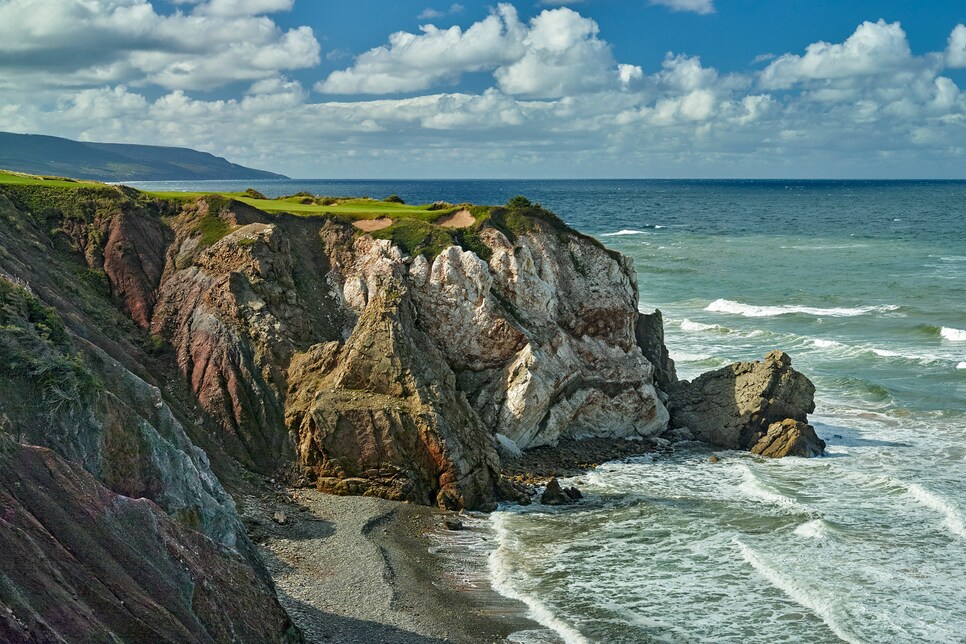 Courtesy of Evan Schiller/Cabot Cliffs
Norman is credited with the ultra-exclusive Ellerston (No. 31) and No. 98 The National (Moonah) in his native Australia, No. 35 The Bluffs Ho Tram Strip and No. 94 BRG Da Nang in Vietnam and No. 82 Jumeirah (Earth) in Dubai, where the European Tour's Race to Dubai has finished every year since 2009. Norman has also been involved in a bit of renovation at No. 18 New South Wales in Australia.
Close behind those two titans is perhaps the most influential golf architect on the planet, Tom Doak, who designed No. 6 Tara Iti, the highest ranked American-designed course on our list, and No. 17 Cape Kidnappers, both in New Zealand, plus No. 11 Barnbougle Dunes and No. 86 St. Andrews Beach, both in Australia. (The latter two were co-designs with Australian tour pro-turned-architect Mike Clayton.)
Doak is so respected as a design historian that he also has been engaged in restoring No. 3 Royal Melbourne (West) and No. 19 Royal Melbourne (East), No. 85 Royal Adelaide, all in Australia, as well as No. 80 Woodhall Spa (Hotchkin) in England, No. 54 Mid Ocean Club in Bermuda and, with the assistance of Canadian architect Ian Andrew, No. 20 St. George's in Ontario.
Bill Coore and Ben Crenshaw have three highly placed courses: No. 8 Shanqin Bay in China, No. 9 Cabot Cliffs in Nova Scotia (Pictured above: The 16th Hole at Cabot Cliffs, No. 9 on the World 100, is 176 yards of beauty) and No. 26 Barnbougle Lost Farm in Australia, but because Crenshaw prefers not to travel much internationally, he was involved only in the design of Cabot Cliffs.
Gil Hanse has one course on the list, No. 53 Castle Stuart in Scotland, co-designed with its developer, Mark Parsinen. Hanse's acclaimed Rio Olympic Golf Course in Brazil lacked a sufficient number of panelist votes for consideration (25 were needed to make our World 100). If the course survives the Rio economy, we suspect it will be a contender for our 2020 ranking.
Likewise, Pete Dye has one course on the list, No. 27 Casa de Campo (Teeth of the Dog) in the Dominican Republic. Same for Tom Weiskopf: No. 74 Loch Lomond in Scotland, done with the late Jay Morrish. Tom Fazio has two: No. 36 National in Canada, done in the 1970s with his uncle George Fazio, and No. 97 Querencia in Mexico, although Fazio has also remodeled No. 55 Waterville in Ireland and, with his son Logan, No. 90 Kasumigaseki (East) in preparation for the 2020 Summer Olympics in Tokyo.
HAWTREE'S IMPACT
Some architects deserve more attention but haven't achieved it, at least by American standards. Consider Martin Hawtree, a third-generation golf archi-tect, now 70, who designed one of Scotland's most stunning new courses, No. 64 Trump International, and has remodeled several courses for recent Open Championships, including No. 4 Muirfield, No. 5 St. Andrews (Old), No. 15 Royal Birkdale, No. 21 Carnoustie (Championship) and No. 72 Royal Liverpool. Hawtree has also done extensive revisions to No. 32 St. George's Hill and No. 33 Sunningdale (New) in England, No. 71 Royal Aberdeen (Balgownie) in Scotland and No. 16 Ballybunion (Old), No. 34 Lahinch (Old) and No. 58 Portmarnock (Championship) in Ireland. His involvement in 12 courses among our World 100 is the most by any architect.
Hawtree was also one of the eight finalists for the Rio job. Yet his name often is confused with another British architect, Martin Ebert, who with Tom Mackenzie has done several high-profile remodeling jobs, in particular No. 7 Royal Portrush (Dunluce), site of the 2019 Open Championship; No. 22 Royal St. George's, the 2020 Open site; No. 40 Royal Troon, which hosted the Open in 2016; plus No. 10 Trump Turnberry (Ailsa) and No. 46 Royal Lytham & St. Annes, which hope to remain on the rota. Mackenzie and Ebert have also renovated No. 41 Royal Porthcawl in Wales, No. 56 Cruden Bay in Scotland, T-68 Ganton in England and No. 60 Hamilton (West/South) in Ontario.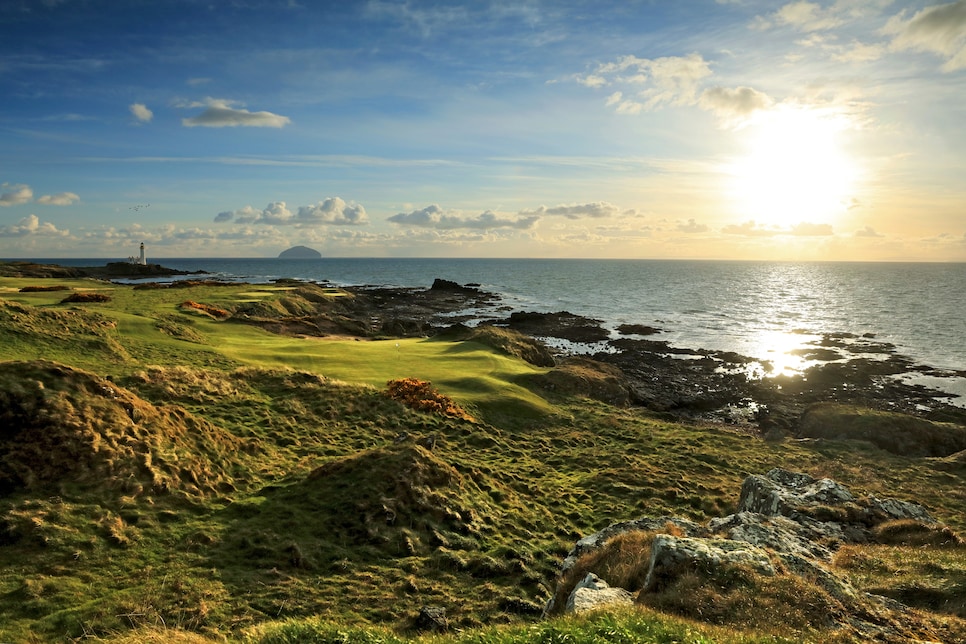 Courtesy of Trump Turnberry
If you believe great courses establish an architect's bona fides, then Kyle Phillips deserves mention. Phillips served as an associate for Robert Trent Jones Jr. for more than 15 years before establishing his firm in 1997. Since then, he has quietly produced some of the globe's finest designs. His breakthrough course was No. 30 Kingsbarns near St. Andrews, Scotland, done with Mark Parsinen (who later developed Castle Stuart). Phillips also created No. 44 Yas Links in Abu Dhabi, long considered the best course in the United Arab Emirates, and No. 49 South Cape on rocky cliffs of South Korea's Namhae Island. Some consider it "the Pebble Beach" of Korea.
Like many great architects, Phillips is also a student of the past, and his appreciation of the late, artistic Tom Simpson resulted in his sympathetic remodeling of No. 14 Morfontaine in France. And Phillips' appreciation of Robert Trent Jones, an icon in golf architecture and father of Kyle's old boss, is reflected in Kyle's renovations at No. 42 Valderrama in Spain.