The Loop
Working on your golf swing? BenderStik can help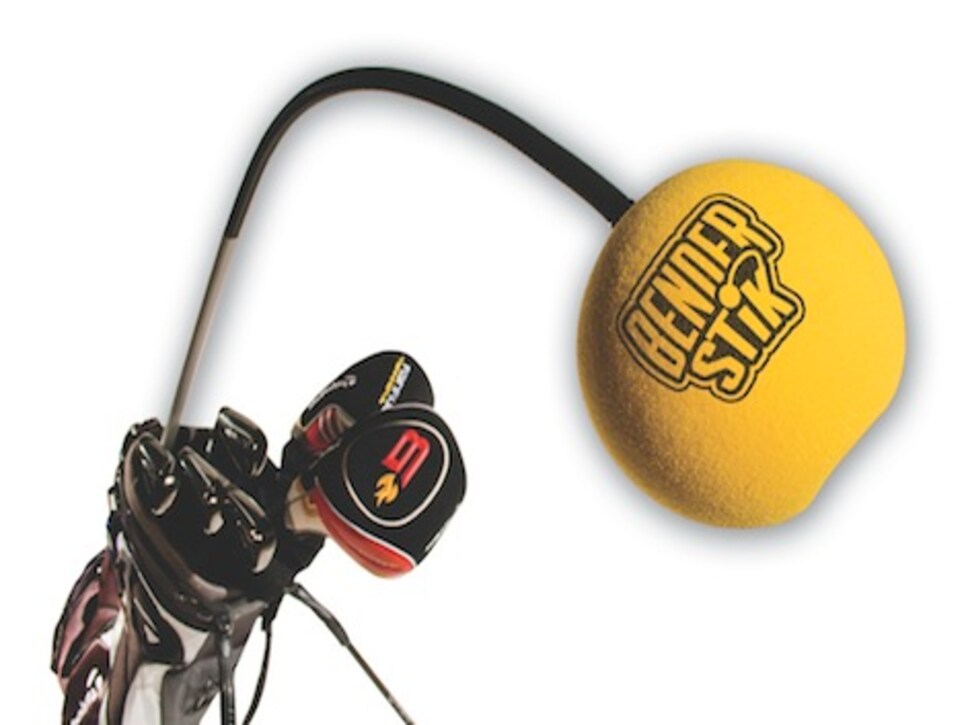 It is a simple device -- a yellow foam ball at the end of a long flexible shaft that sticks in the ground -- that can serve a variety of functions for those attempting to eliminate faults in their swings by providing physical feedback.
For instance, to help eradicate too much head movement, place the yellow foam ball to the right of your head (for a right-hander), and if you've caused it to move during the swing your head is moving too much, as this video demonstrates:
The stick can be positioned to address eight separate elements of the golf swing, including the aforementioned head position, shoulder turn, alignment, downswing and follow-through.
"The thing I Iike about it is that it's not conducive to any certain teaching philosophy," Bender said. Any instructor or any player working on their own can use it, he said. It comes in halves, so it's easy to store in a golf bag.
The idea was an offshoot of the MEGSA (Most Efficient Golf Swing Attainable) Perfect Practice Equipment that Bender designed. MEGSA, however, is Nautilus-like equipment that is stationary, expensive and doesn't travel.
University of Northern Iowa golf coach John Burmel had bought one. "He had such great success with college players in it," Bender said. "But they were always on the road and he said, 'we need one of those things to be portable.' He came up with the initial idea of something you could adjust and brought it to me. I kind of re-invented it."
The BenderStik and the instructional video that comes with it retails for $99.95.