The Loop
Woods "really excited to get back out there and compete"
JUPITER, Fla. -- From the enthusiasm in his voice and the encouraging report he gave, Tiger Woods sounded like he will be ready not only for the Presidents Cup, but next week's Frys.com Open.
"Things are going great," Woods said on a teleconference to announce the picks. "We're practicing very hard up at Medalist (GC), and I'm playing as much as I possibly can, something that I hadn't done all summer, because I hadn't been cleared to do it. Now I have the clearance to do that. My training sessions are great. Strength has come back. My explosiveness has come back through my training, and now I'm just trying to get my feel back, and it feels great."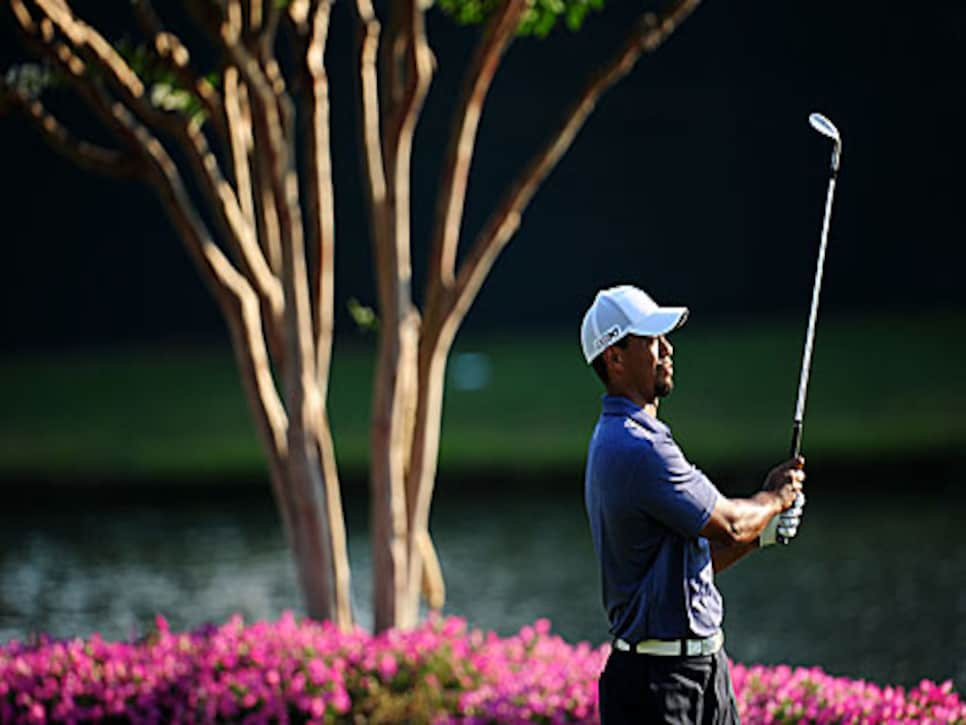 Photo by Stuart Franklin/Getty Images
Woods reported that his sessions have included work with swing instructor Sean Foley and that with the Frys.com and Australian Open prior to the Presidents Cup, the rust should be off his game. He has only played six rounds in competition since pulling out of the Players Championship in May with recurring knee and Achilles issues, finishing T-37 at the WGC-Bridgestone Invitational and missing the cut at the PGA Championship.
Winless for nearly two years, Woods admitted he is starved for competition.
"Really excited to get back out there and compete, and knowing that I'm finally healthy enough to do it now, and I've practiced, something I had not done in preparation for Akron and the PGA," Woods said. "But now that I've actually practiced, I've gotten even stronger in my lifting sessions, so things it are definitely shaping up quickly."
Also happening quickly for Woods is the transition to new caddie Joe LaCava. They do not have plans to work this week in Florida. Woods joked that LaCava will have to adjust his club selections after working with Dustin Johnson the last four months.
"I certainly hit the ball shorter than Dustin," Woods said, adding that he and LaCava will have to "wing it on the fly at the Frys."