The Loop
Woods fights his way back into picture
KIAWAH ISLAND,  S.C. -- He's not out of it yet, Tiger Woods insisted Sunday morning. After finishing a storm-delayed third round with his best back-nine score of the week, a two-under-par 34, he stood five shots behind leader Rory McIlroy and said, "I fought my way into it."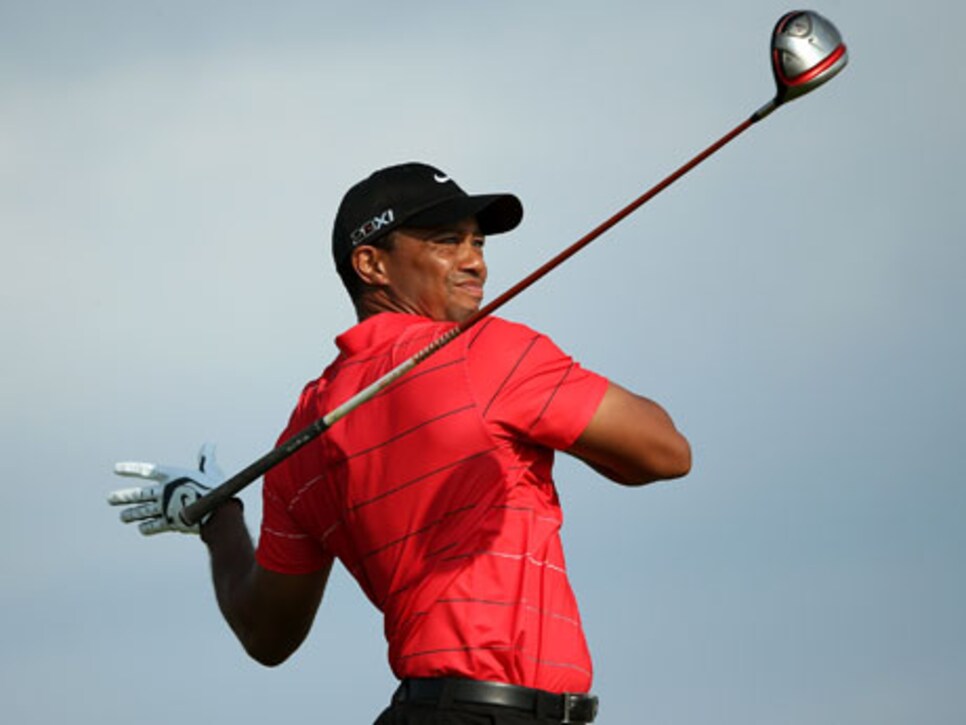 (Photograph by Getty Images)
Though Woods has never come from behind in the last round to win any of his 14 major championships, he said, "Absolutely, I'm right there. I was at one point six back, and we had a lot of holes to play. So I was very encouraged the way I dug down deep and got this thing turned around and gave myself a chance going into this afternoon."
Woods's third-round 74 followed days of 69 and 71 that gave him a tie for the 36-hole lead. As he let slip good halfway scores at both this summer's U.S. and British Opens, Woods finds himself in need of an unprecedented comeback in Sunday's last 18 holes. He found encouragement in his strong iron play on the back side where he made three birdies on short putts and had looks at three more from 25, 20, and 18 feet.
Woods began the morning play missing an 8-foot par putt at the 8th hole. He finished the front at four-over-par 40. He had made only one birdie in his last 23 holes and none in the previous 15. That changed at the par-5 11th when hed dropped a wedge to eight feet and made the putt. He also birdied the 13th from 12 feet and the 16th when he left a 20-foot eagle putt a foot short.
His plan for the afternoon: "Just give myself chances, give myself looks. This golf course, you can take a double and a triple in a heartbeat without hitting bad shots. Just keep myself there where I'm right in it with a few holes to go because, as we saw at the last major championship we played, anything can happen."