The Loop
Woods defies expectations with start
HAVEN, Wis. -- For those who thought Tiger Woods would show up on his first tee of the day at Whistling Straits, chunk two into the fescue and hack his way to an early exit home, the still-No. 1 player in the world has offered a reminder that he is not yet a hopeless cause.
With birdies on three of his first four holes -- and a delicate up-and-down for par mixed in as well -- Woods briefly moved to the top of the leader board on the first day of the PGA Championship. He needed just four putts on those first four holes, a byproduct, some observers have suggested, of a slight adjustment to his putting stance in which Woods is standing a hair further away from his ball.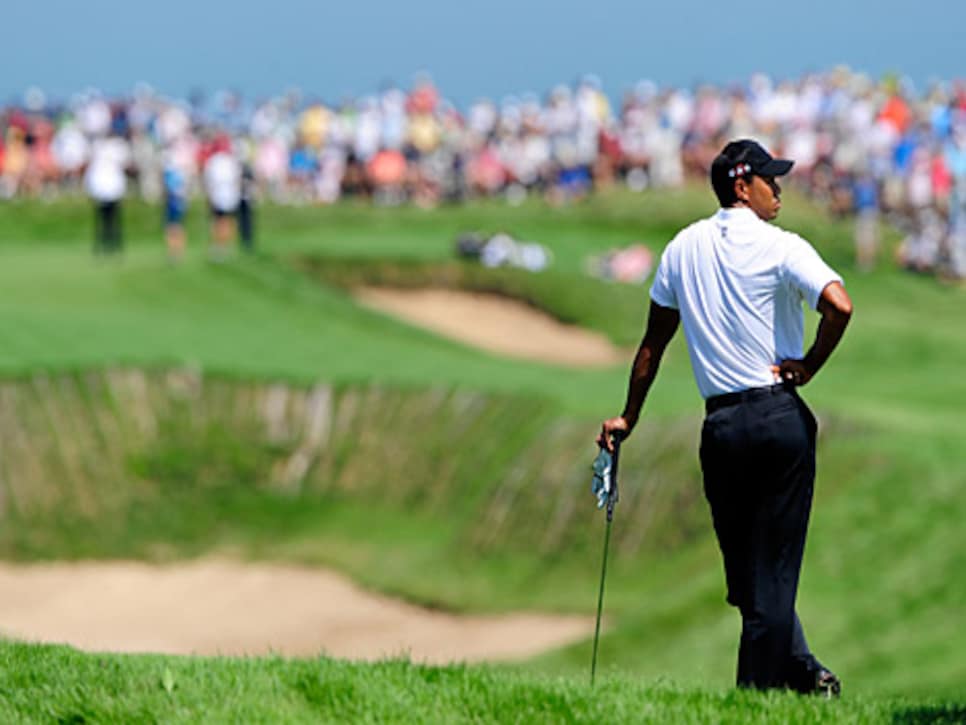 Woods' only misstep came on the brutal par-4 15th hole, which is playing 527 yards into the wind. Woods chose driver off the tee, thought he found the fairway, only to approach his ball and see it buried in the rough. Visibly frustrated, he was forced to lay up with a wedge, and wasn't able to get up and down for par.
On No. 16, Woods lipped out a 50-foot eagle putt, and then missed the birdie attempt coming back.
Nonetheless, it has been a far better start to the season's final major than many anticipated, one in which Woods looks intent on hanging around into the weekend.