The Loop
Woodland doesn't let wet finish dampen his spirits
JOHNS CREEK, Ga. -- Gary Woodland, the bomber who had the unenviable task of guarding Kansas star Kirk Heinrich as a freshman hoopster for Washburn (Kan.) University, was cruising along at three under and in contention when he pull-hooked his tee shot into the lake at 18. Another trip to the water resulted in a triple bogey and a 36-hole total of 140.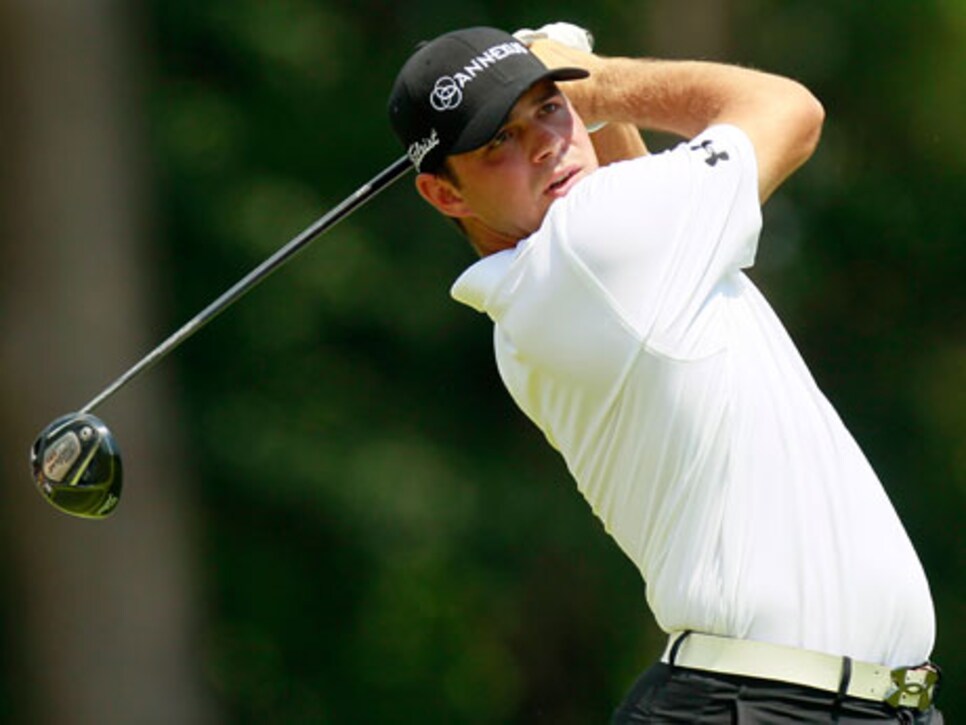 You'd think the double dip disaster would dampen his spirits but it didn't. "It happens,'' said Woodland, who won for the first time earlier this year at the Transitions Championship. "I know it was a big number, but I played well all day. I'm still in contention and I have a chance to win.''
Woodland had a relatively clean card with a lone bogey and three birdies, including a deuce at the water-guarded 17th, before the mishap. He explained what happened:
"I just pulled a three-wood. They had the tee box up today. I miss three-wood left, so it wasn't a surprise that I hit a bad shot. You know, I miss driver right and I was hoping the tee was back so I could hit driver and bomb it up there. Made a bad swing and hit it in the water, dropped it in the rough and slid underneath it. So I hit two in the water.''
Patience is a virtue around the difficult Highland course at the Atlanta Athletic Club, according to Woodland.
"I'm playing solid,'' he said. "I'm taking what it's giving me. I'm laying back hitting 1-irons. I can't overpower this place."
The forecast is for possible showers this weekend and that could be a big factor, especially for bashers like Woodland chasing the leaders.
"I just need to drive the ball in the fairway,'' Woodland said. "If I do that I'll have shorter irons in than most of the guys. The greens are good so you can make putts. You just have to drive it in the fairways. If you miss fairways, it's easy to make big numbers.''