Women's Style
Why we're obsessed with these golf shirts from Athleta
*All products featured on Golf Digest are independently selected by our editors. However, when you buy something through our retail links, we may earn an affiliate commission.*
The struggle is real when it comes to women's golf shirts. It can be hard to find a polo that feels comfortable, looks stylish, performs well, and has an appropriate design for any golf course. A lot of women's golf tops are either too boxy or they're constructed from all the wrong materials for a strenuous day on the links. Enter Athleta.
Athleta's golf options have expanded dramatically, and we're starting to think their collared performance tops could be some of the best on the market for female golfers. With UPF 50+ protection, sweat-wicking properties, and anti-chafe fabric, Athleta's polos are effectively workout tops disguised as golf shirts. Here are all the best Athleta shirts that are perfect for any golf outing.
RELATED: The best collarless golf shirts for men and women right now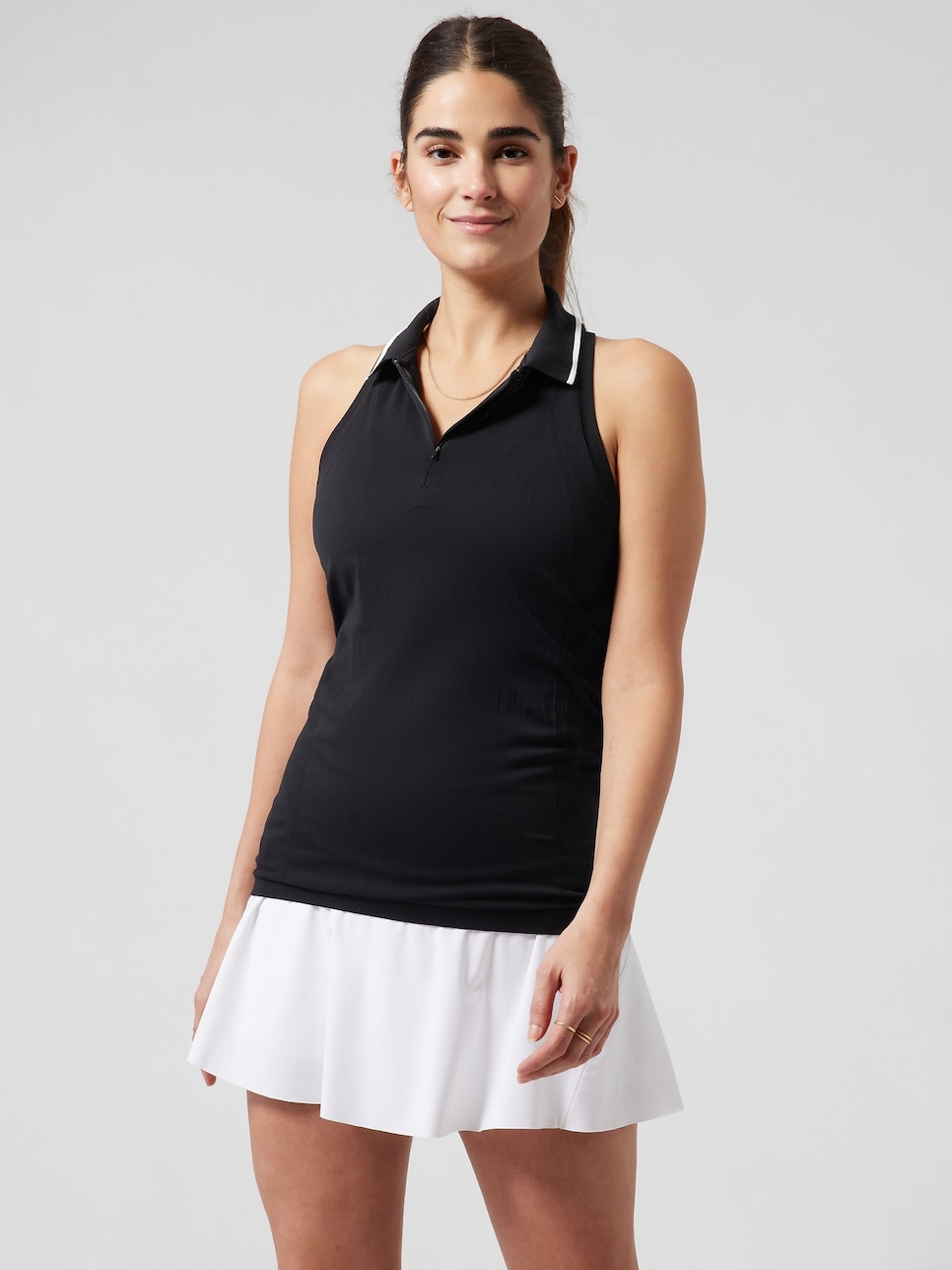 Athleta Momentum Seamless Polo Tank
This tank-top polo features a zipper design and a feminine collar with striped lining. The razorback design and antimicrobial fabric make this shirt a great option for even the sweatiest days on the course. It comes in navy blue, black, and white, so it can be mixed and matched seamlessly with more colorful golf bottoms, if that fits your look.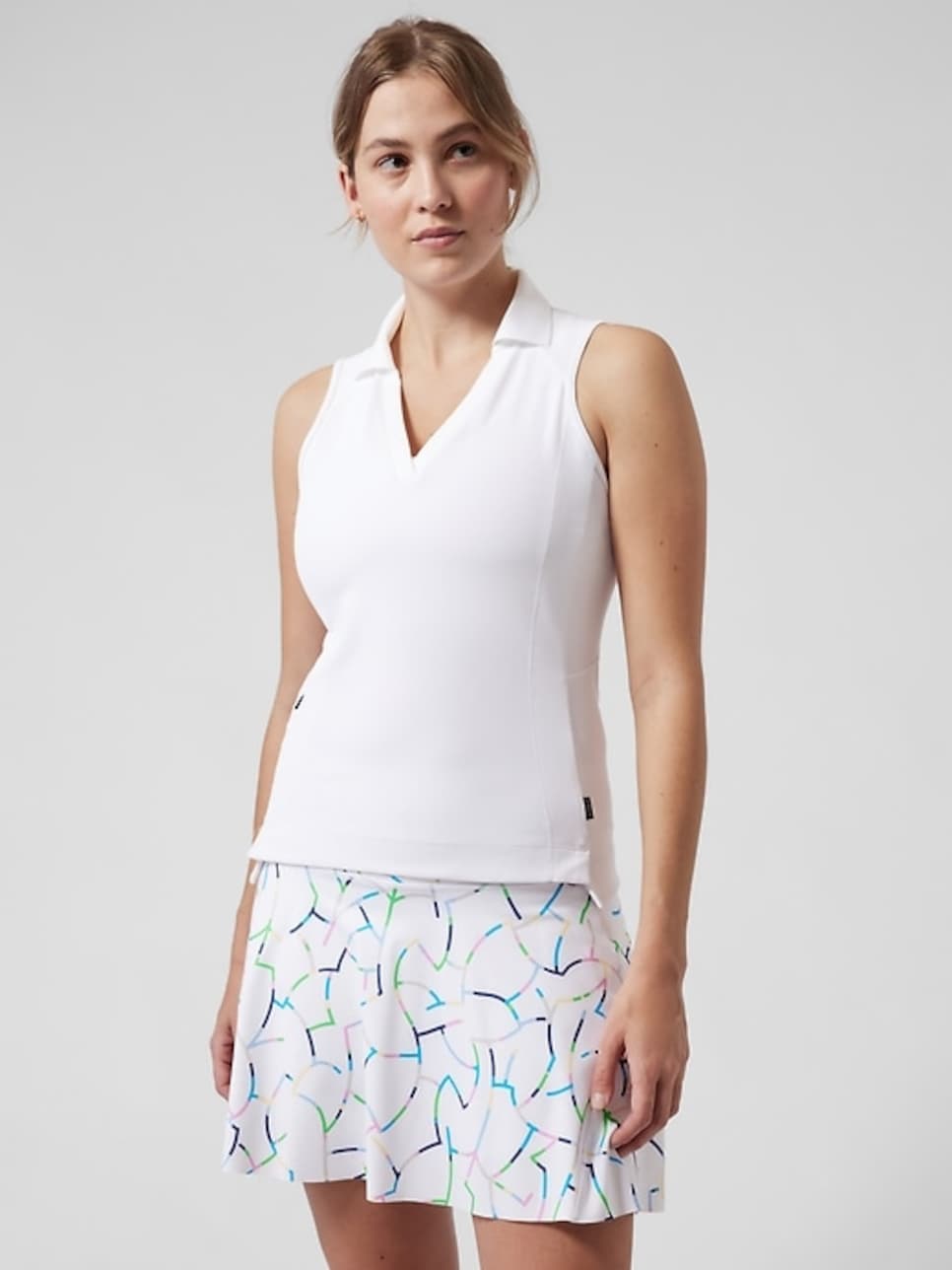 Athleta Everyday Polo Tank
We love the v-neck design on this tank-top polo. The detail adds femininity to the top while still implementing a collar that will be appropriate for any golf course or country club. With breathable fabric and sweat-wicking technology, the staple colors may become a new go-to top, while the coral and turquoise options make great statement pieces.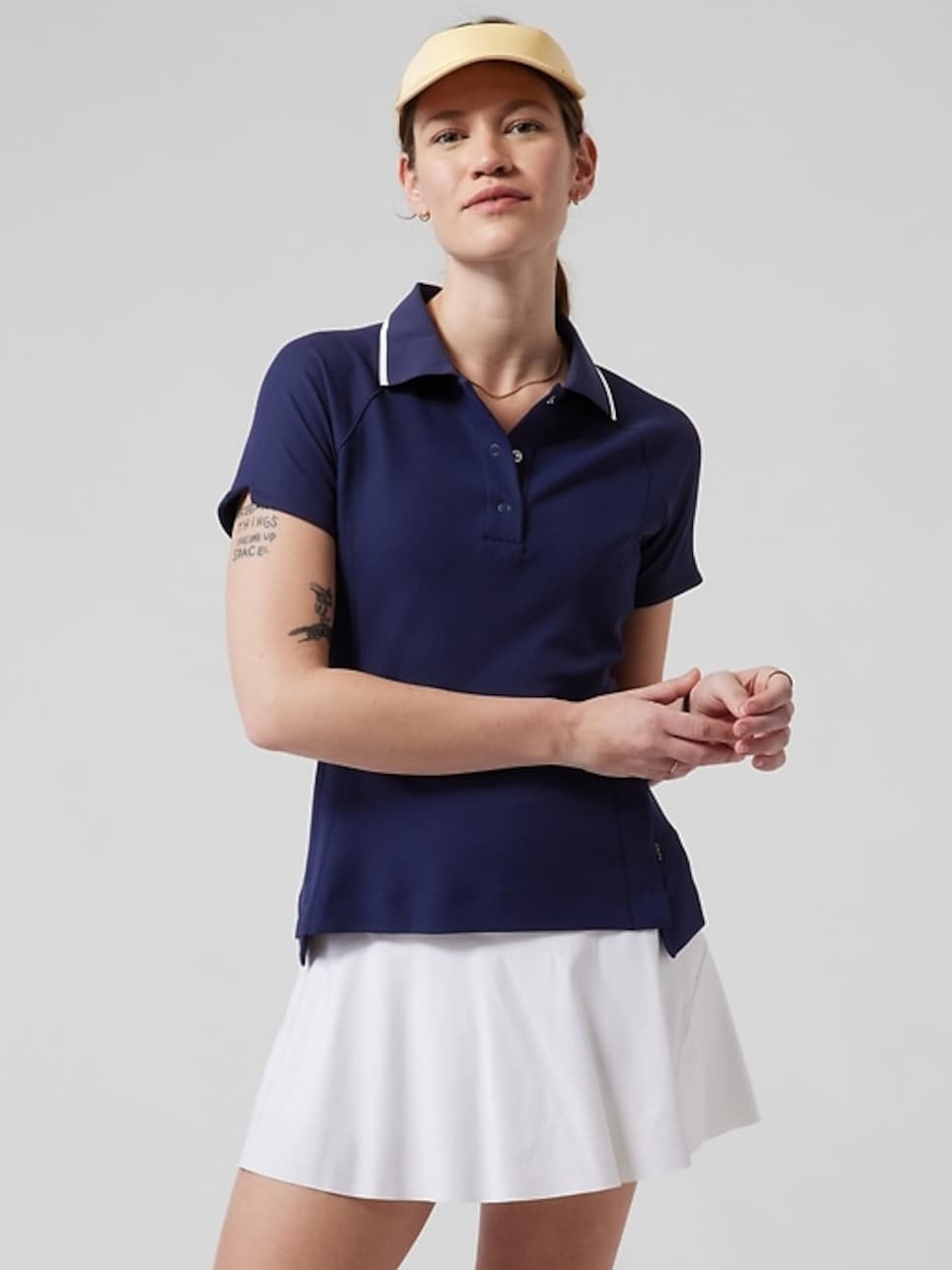 Athleta Everyday Polo Tee
This polo has a more traditional collar with hidden snap buttons for a clean, sophisticated look. With a fitted structure, this shirt is flattering on almost any body type. The short hem in the front and the longer one in the back adds a bit more coverage and makes it easy to style with a variety of bottoms, whether you prefer your golf shirts tucked in or out.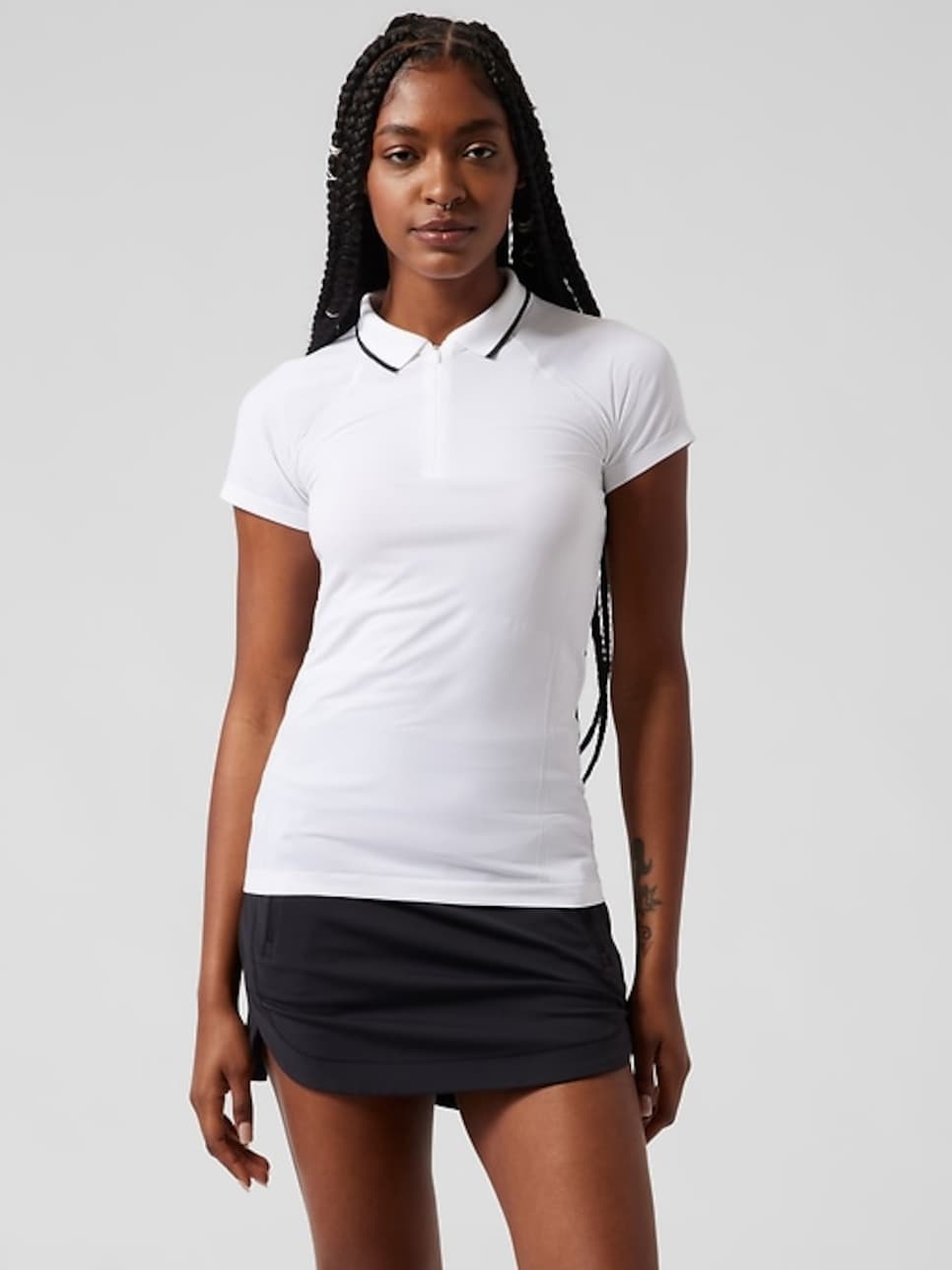 Athleta Momentum Polo Tee
This short-sleeved zipper polo has a feature we never knew we needed: The bottom hem of the shirt is lined with sticky grippers to prevent it from riding up during play. It's a popular feature in mens golf pants that finally has made its way to women's golf apparel and we can't wait to try it out. The top looks great both tucked-in or left untucked, but it won't budge from its place either way.  
More from Athleta: