Women's Mailbag
What should I do if people keep giving me putts I want to make? How can I get more women's events at our club? Your questions, answered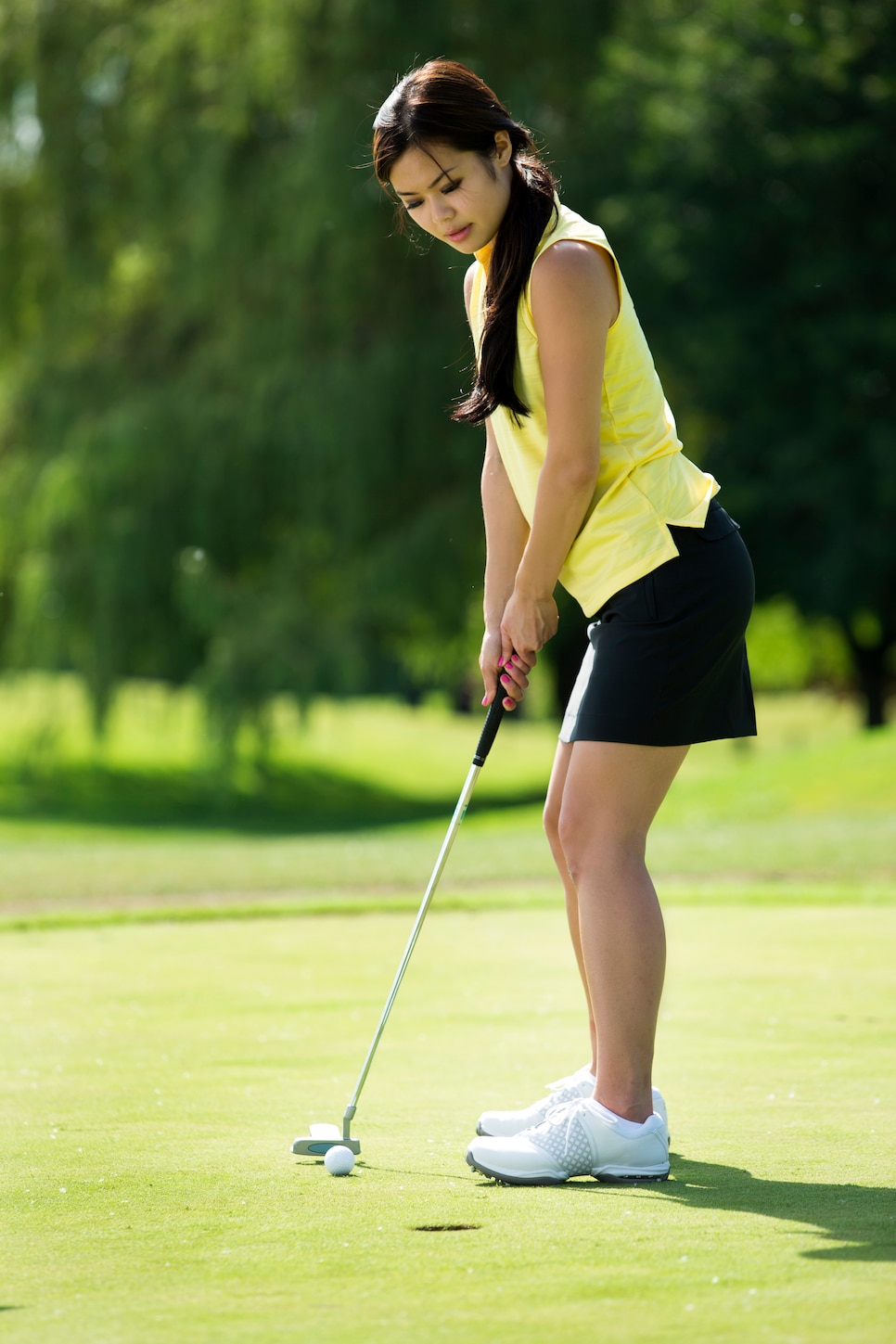 We're back with another edition of the women's golf mailbag, where we answer questions from our female readership about all things golf. If you have a question you would like answered, you can submit it here. This is technically female-focused, but guys, if you have a question, we're not going to ignore you.
What about women who want to play the game somewhat competitively? I pay the same membership dues as the men at my club but am not allowed to play in most of their competitions and the only women's events are 9-hole social events. It drives me crazy!!—Kathy, New Brunswick
I get your frustration. Watching the guys get tournament opportunities if I were itching to compete would drive me crazy, too. I'd start with your pro, and I encourage you to go into the conversation from a position of curiosity. Ask simple questions: Why aren't there more women's events? What do we need to do to start one? Could we get a co-ed event on the calendar? The answer might be as simple as: No one's ever asked. If your club is unable to start more women's events, your pro might be able to help you make connections with other female golfers in the area. Maybe your pro knows another club that has a more competitive female membership, and can get you involved in some of their member-guest events or invitationals. Your pro should also know about local amateur competitions and can help you sign up for those.
If I were you, I'd also participate in the nine-hole women's events that are currently offered at your club. Get to know the other women at your course, and see if anyone else wants to get a bit more competitive. It'll help your case for getting more women's tournaments on the calendar if you can go to your pro with a cohort of women who want the same thing.
If none of this gets you anywhere, it might be time to ask yourself if you're at the right club. If they're not offering you the opportunities you want, find a club that does.
I often play without my husband and am wondering why is it when I play with a random group of men they always pick up my ball and say it looks close to in. They never pick up their ball unless it has gone into the hole.—Jane, Ringwood, NJ
Not knowing the men you're playing with, it's hard to know exactly what their motivation is here. Best case, they could have an agreement that they don't give each other putts. Since you're not part of that agreement, they're giving you putts in an effort to follow standard etiquette. Regardless of their intention, if you don't like what they're doing, just tell them. If I'm in a group where people start giving me putts and I want to putt out, I just say that I like working on the short ones. Or, I'll say I'm preparing for an event so I have to get used to holing out again. Be direct about wanting to finish out, and most reasonable golfers will respect it.
There are a couple scenarios where finishing out isn't the right move, even if it's a day where I want to hole everything out. The first would be pace of play. If I notice our group is falling behind, I'll scoop up the gimmes until we're caught up. Or, if I'm a guest at a club and my host is giving putts, I'll follow their lead because it's good etiquette.