Equipment
Where should a women's iron set start?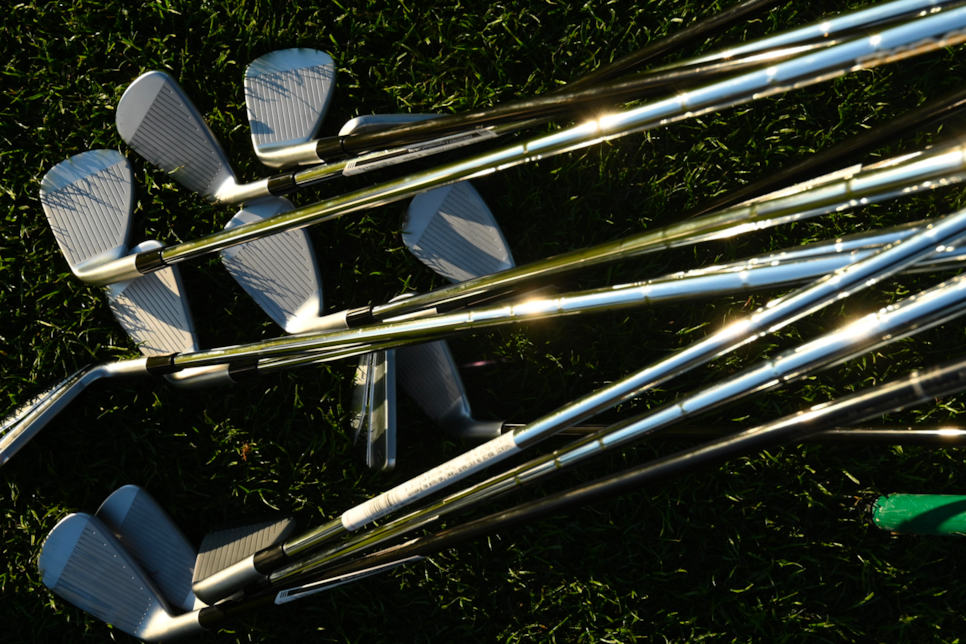 Tom Olsavsky is the vice president of research and development at Cobra and has spent more than three decades figuring out ways to make average golfers better through equipment. Yet, he concedes his late mother, who stopped playing golf at 92, might have been smarter about golf clubs than he is. Or at least smarter about her clubs.
"Of her own volition, she put together a set of six clubs that got her around the course perfectly fine," he said, noting that the highly functional set included a high-lofted driver, a 7-wood, a 6-iron, 9-iron, a sand wedge and a putter. "You don't need 14 clubs to be successful. You have to understand what clubs you need to play the game. If you know you take three shots to reach most par 4s, there's not going to be a 4-iron that will ever go high enough for you. Height doesn't matter but having the right clubs for shorter shots does."
Set makeup, and specifically what your longest iron should be, is largely a function of three things: how fast you swing, how high you hit each iron and how you normally play a hole. For example, if you rarely fly a particular iron shot to a green, then that's probably an iron that should be replaced by some kind of hybrid or high-lofted fairway wood.
It's why Olsavsky said the stock configuration for Cobra's women's sets starts at the 7-iron. But it's also why he thinks there are no hard and fast rules for what iron should be the longest in a woman's bag, just like there shouldn't be a rule for a men's set, either.
"Loft is your friend," he said. "When the loft on an iron stops helping you optimize height and distance, then it's time to move to a hybrid or high-lofted fairway wood. A good fitter will know the numbers for ideal height for maximum distance with an iron based on your swing speed, but for perspective, Trackman says the average LPGA player hits a 6-iron 75 feet in the air, which is easily higher than a three-story building. If you can't hit it higher than your upstairs bedroom window, a 6-iron is likely not where you should start your irons."
"A lot of better women players are still using 6-irons, believe it or not. That said, about half of our most recent fittings started with a 7-iron, and we're even seeing a fair number of 8-irons to start the set," said Dan Sueltz, owner of D'Lance Golf, a longtime Golf Digest 100 Best Clubfitter.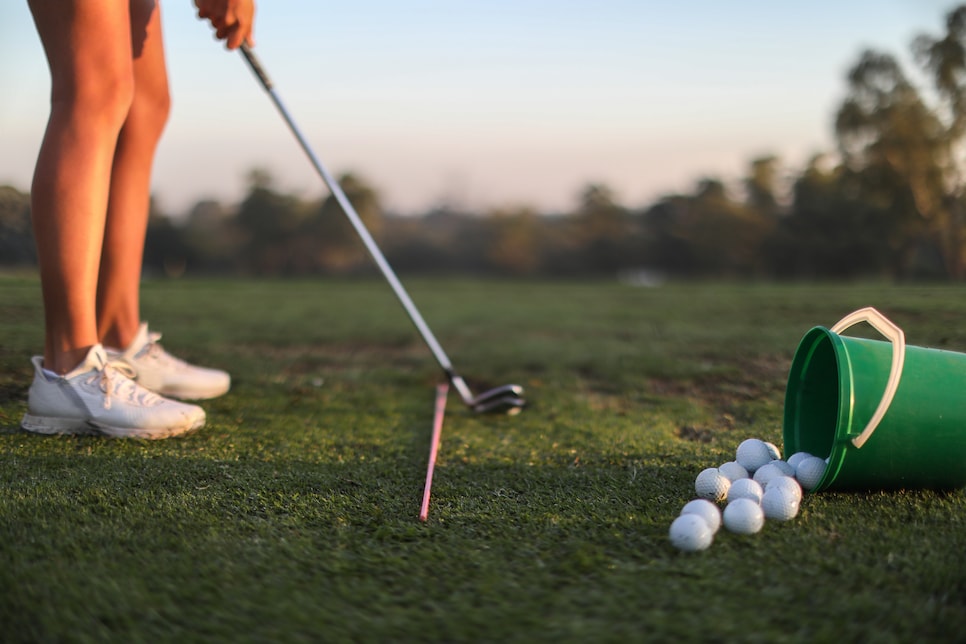 "We're looking for as much height for carry that we can get."
Perhaps not helping the where-to-start-your-iron-set question is the movement to stronger lofts across all irons today. A decade ago the average loft on a game-improvement 6-iron was 29 degrees. Today, it's almost 28 degrees … on a 7-iron. Without the requisite clubhead speed, those stronger lofted irons may not produce enough launch to get your shots to land and stay on a green. Some companies like Callaway (Rogue ST Max OS Lite), Cobra (Air-X), Ping (GLe2), PXG (0211Z) and Tour Edge (E522) have irons with weaker lofts to help shots launch higher for slower swing speed players. The combination of lighter shafts and wider soles can help you find the right height in longer irons.
The key element to pay attention to is yardage gaps. If a player is going along with consistent 10-yard gaps, for example, but suddenly only sees a three-yard gap between two clubs, that's a sign that change needs to happen.
"A women-specific club is much lighter and easier for a woman to swing with speed and ease," said Bob Kitchen, owner of Maple Hill Golf in Grandview, Mich., a 100 Best Clubfitter. "But it doesn't matter whether it's women, men, seniors, juniors. It all goes back to: What iron do you have confidence in hitting?"
Women golfers, just like men, need to be more honest in assessing their games. Shot-tracking GPS apps can help. Arccos and ShotScope will not only show you how far you hit each club, but Arccos, through its strokes-gained-by-club metric, can also point out which iron is causing the most problems.
Kitchen believes most women golfers are more honest about their games than most men. The problem is when they get together, he says.
"The biggest problem with women's golf games, the biggest villain is the husband," Kitchen said. "Too often he's suggesting clubs that she doesn't need. And they're just sabotaging their golf games. Generally, and unlike most men, women don't let ego get in the way. They're open. They'll say 'Oh, yeah. That makes sense.'"
In short, Kitchen says, trust yourself; just like Olsavsky's mom did.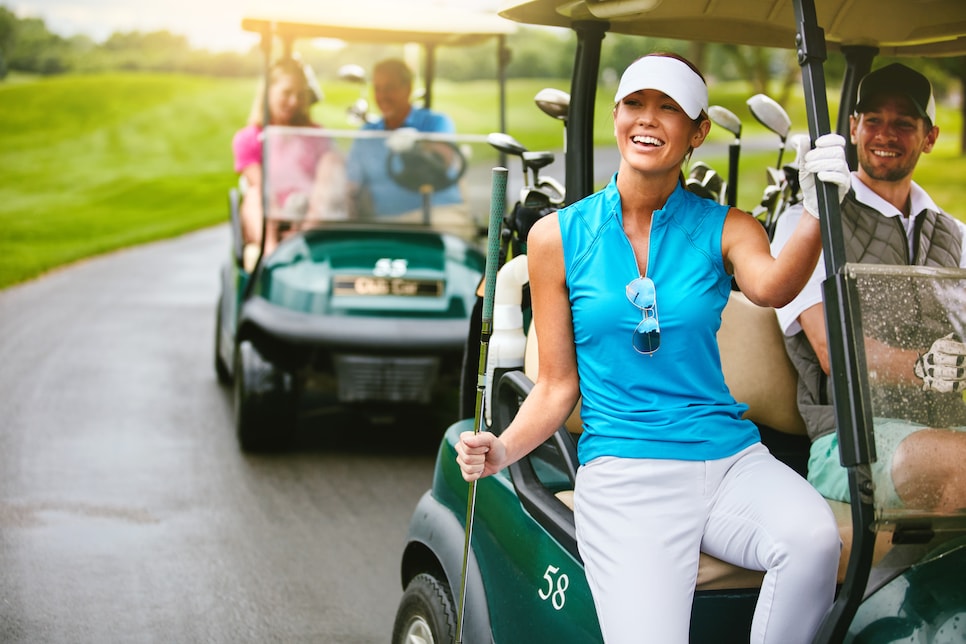 When building your set, focus on these ideas:
1. Ball speed, check. Launch angle, check. Land angle… is what exactly?
If you're able to get on a launch monitor, you want to look at irons that produce the most ball speed combined with the highest launch angles. Pay attention to another launch monitor stat called land angle, which projects how steeply the ball comes into the ground from its peak height. According to Trackman research, a land angle greater than 45 degrees is ideal for keeping your ball from hitting and running off the green. This is harder to achieve with long irons. In fact, Trackman research suggests the land angle for a 100-yard shot for the typical woman amateur is 44 degrees, or less than ideal to control the bounce and roll on a green.
2. Your old irons may corrupt the way you think.
You might tell a fitter that you can't hit your 7-iron, but that doesn't mean you can't hit any 7-iron. "Part of maximizing distance is knowing where you are, but also knowing that getting an iron with better forgiveness and launch will also help change what's possible," said Nick Sherburne, founder of Club Champion. "We show customers the different types of clubs and how each one gives them a different alternative, but also maximizes what physics says they can do with a golf club based on their swing. Like I always tell customers, there's what you want and what you need to play better golf. With today's technology, it's better and easier to take what you need."
3. Ignore the standard set, including the 14-club rule.
There's no need to carry a 6-iron or even a 7-iron just because that's what the standard set offers. The goal is to be certain that whatever clubs end up in your bag provide a specific distance and function. Generally speaking, most average women golfers may be better off with four or five irons, including wedges, rather than seven or eight. A new player might want to buy a full set of clubs, but it's worth playing with only half of those irons in the bag to start, and then adding irons as your game develops. Women-specific sets that come as a complete package often have broader loft gaps to create proper distances, but taking out the odd-number clubs from a typical iron set, for example, might accomplish the same benefits.
The decision as to where your iron set should start is individual. It might be driven by technical aspects like launch angle and ball speed and even spin, but mostly it's a question of how you typically play all kinds of holes and what your maximum carry might be for a shot played off the ground. For an expert in fitting like Sueltz, though, it might be a simpler question.
"We start by asking which is your favorite iron?" he said. "We find that most women golfers couldn't care less about what irons they have in their bag. They just want consistency, accuracy and distance."