New Look
These two sisters recreated the classic men's polo—for women
*All products featured on Golf Digest are independently selected by our editors. However, when you buy something through our retail links, we may earn an affiliate commission.*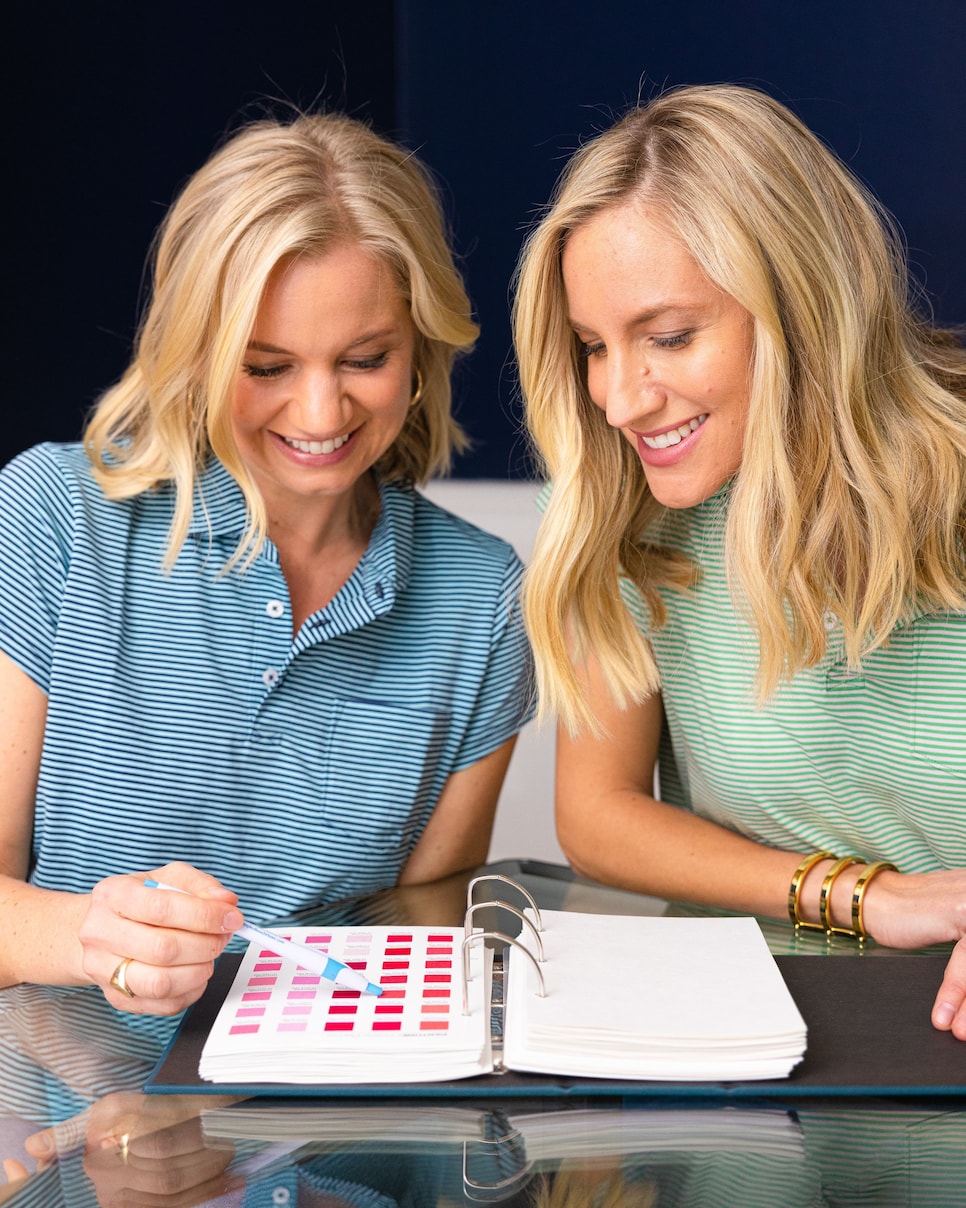 Pippa and Sarah Renwick spent a lot of time on the course growing up. Their mother frequently won local golf tournaments and their father was rarely seen sporting anything other than a versatile cotton polo. They grew to love the game but were always uninspired by the apparel options for women.
RELATED: The best golf skirts, according to our Golf Digest editors
Frequenting golf shops in the Westchester County, N.Y. area, they'd groan at the options for women and eye the men's section with its clean lines and versatile polos with envy. The sisters went on to work in the fashion retail industry but were still unable to find anything for women that equated to the classic men's golf shirt like their dad used to wear—with preppy color combinations, super-soft materials and styling appropriate for just about any occasion on or off the course.
"The meager selection in golf shops was either overly feminine and ruffled or overly sleek with zippers and synthetic fabrics," Pippa and Sarah said. "It definitely robbed the occasion of some joy."
The final push came when the Renwicks noticed some women wearing their husbands' golf shirts. That's when they knew they had to do something. In 2019, they began a 12-month process to create the perfect women's golf polo in the hopes of bringing the joy back to dressing for the sport. Their first collection, launched in March, is filled with polo variations in periwinkle, navy and peony—a color palette aimed to inspire relaxation and ease on the golf course. The line includes traditional short sleeve polo shirts, sleeveless, three-quarter-length sleeve options and a collared polo dress.
More to consider:
Renwick's pieces are made from fair-trade Peruvian pima cotton that is soft and sleek enough to transition from on to off the course. The tailored designs and summery color scheme are minimalist and stylish, fit for golfers and non-golfers alike, emphasizing the sisters' quest for the perfect polo: suitable for any activity from grocery runs to cocktail parties.
"Our goal was simple: We wanted what men have—comfort, classic beauty, functionality, and, most importantly, versatility," they said. "It felt like an important mission for us to take this on. For all women."
More to consider:
Though their dad's polo-filled wardrobe certainly inspired the brand, the sisters very much kept their mother in mind when thinking about the women they were designing for. Her favorite pair of earrings, gold ram head hoops, inspired the brand's logo and embodied the classic styling around the collection.
"The striped polo reminds us of summers spent with family and the comfort of tradition. Not trendy but timeless," the Renwicks said. "But if you look closely, one of the rams in our logo is winking. We don't take ourselves too seriously."