News
Women's Beginner Series: Taking it to the course
Once you've gone through the steps in Chapter 1 and practiced enough to feel at least somewhat comfortable with swinging a club, putting and chipping, it's time to take off the training wheels and play some real golf. The best place to start your on-course experience is at a par-3 course or an executive course, since they're shorter and more laid-back. If there are no such facilities in your area, sign up for a nine-hole round late in the day at your local muny.
Here's how to prepare for your first round: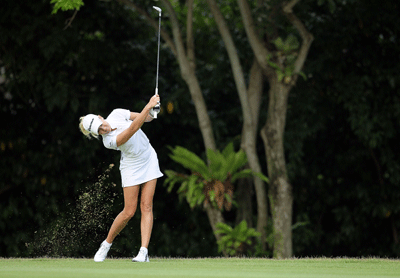 2. Call and check if the course you're playing has a dress code. You don't need to buy specific golf clothing, but many facilities require that you wear a shirt with either a collar or sleeves, and have length restrictions for shorts and skorts. Jeans are largely a non-no, as are cutoffs and gym clothes. But you can wear sneakers if you like, and, unless you blister easily, a golf glove isn't necessary.