News
Women's world rankings altered to account for pandemic's effect on schedule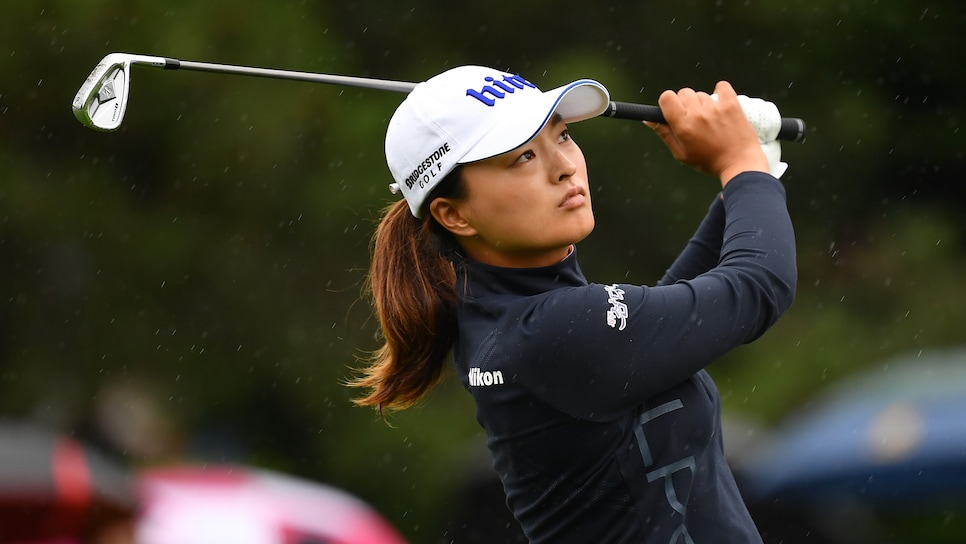 The Rolex Women's World Golf Rankings announced Monday it is resuming its standings immediately, with a major—albeit temporary—switch.
The rankings were paused in March due to golf's suspension in wake of the coronavirus pandemic. However, while the LPGA remains on sabbatical (with an aim to restart next week), the Korea Ladies Professional Golf Association returned in early May and has already logged seven tournaments, with the Ladies Professional Golf Association of Japan holding an event as well.
To reflect these different cadences, along with the fact the pandemic will continue to disrupt individuals' playing schedules, the Rolex rankings' board of directors has switched its algorithm. Rankings for a golfer will continue to be computed on a 104-week rolling period, but that 104-week rolling period will differ based on how much a player competes while the modification is in place.
"The WWGR Board was keen to find a solution that was as fair as possible for the majority of athletes whether competing or not during this unprecedented time. As a level of uncertainty around member tours' tournament schedules continues, focusing on the individual athlete and the weeks she competes made the most sense." said Heather Daly-Donofrio, executive director of the WWGR. "While the board understands there is no perfect solution in these challenging times, we believe we landed on an approach that is reasonable for athletes and also protects the integrity of the ranking system."
Unlike the men's world rankings, the switch is hoping not to hurt a player's standing who is unable to compete. The board said this move will be transitory.
"The rankings will revert to its historical approach of running rankings each week regardless of tournament or athlete play in due time," the board said in a statement.
The move is retroactive. With the new standing, Hyo Joo Kim was able to crack the world top 10 thanks to a victory in June's KLPGA's Lotte Cantata Ladies Open, with Hyun Kyung Park—who has won twice since the restart—jumping up over 60 spots. Jin Young Ko remains No. 1 in the rankings.