Women's Golf Month
Women's Golf Month: PXG celebrates women staffers with a paid day off and offers 90 percent off all women's golf club fittings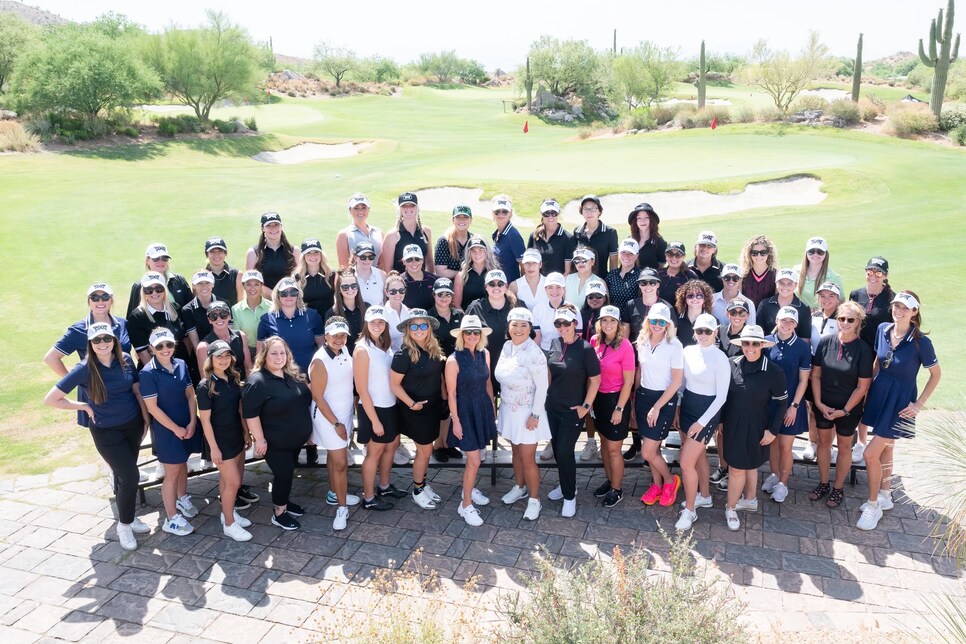 June is Women's Golf Month, and PXG is just one company that's celebrating its women golfers in a big way.
With direction from Renee Parsons, President & Executive Creative Director of PXG Apparel, PXG gave every woman on their staff June 5th off to engage in a golf-related activity. Women at PXG, which make up 26 percent of their staff, were encouraged to use the paid day off to hit the range, play a round or take a lesson.
The initiative is called, PXG Women's Day to Play and it took place globally, with additional events for women staffers in Scottsdale, London and Tokyo.
"We recognize that creating opportunities for the women on our team to experience golf is important to their day-to-day success and to growing the game at large," Parsons says, "By looking inward, removing barriers, and creating a supportive environment, we hope to inspire interest and engagement and promote job satisfaction."
Women that work out of PXG's Headquarters in the Scottsdale area were encouraged to attend a live panel at Scottsdale National as well as a clinic for beginner golfers or a 9-hole scramble.
The panel featured Parsons and LPGA Tour player Christina Kim. The live discussion covered the topic of golf as a metaphor for life and business. The women talked about the mental and physical benefits of golf, life lessons they've learned on the course and leadership skills they've developed through their pursuit to improve themselves and their golf game.
PXG is also hoping to make golf more accessible to underserved students from diverse backgrounds through PXG's engineer-led Science of Golf programming. On June 26th, they will host STEM Atlanta Women—an Atlanta-based science, technology, engineering and math (STEM) group that's focused on creating opportunities for Black women and young girls in the area. This event will be held at the PXG Atlanta location, with the company hopeful it will inspire students from all backgrounds to pursue STEM careers in golf and get involved with the game.
Also as part of its Women's Golf Month, PXG will offer 90 percent off all women's club fittings for the month of June. To take advantage of the offer, use the code "WOMENS90".