The Loop
This woman keeps a golf club for protection and warns she's "not afraid to use it"
Desperate times call for desperate measures. For one woman in Sacramento, that means relying on an old golf club for protection.
According to ABC10.com, Celeste Snavely is so upset about the rate of property crime in her area that she's turned to an unconventional weapon to deter burglars. And she's issuing potential trespassers on her property a stern warning.
"I keep [a golf club] right here by my bed. All the time. I'm not afraid to use it. I am bound and determined if someone comes in, I would not hesitate to crack them over the head with it," Snavely said.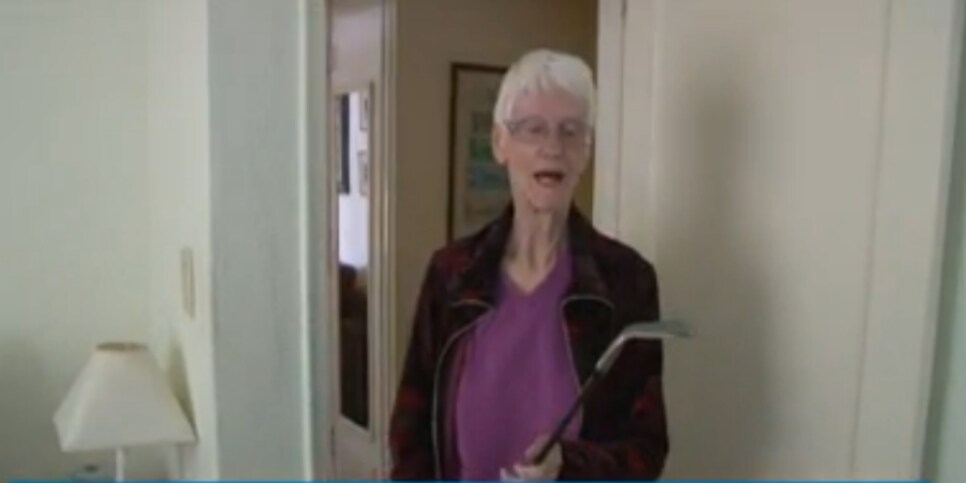 Snavely says a rash of thefts, including the stealing of her sprinkler system, is causing her sleepless nights. She has four locks on her door and has glued her windows shut, but she's counting on the club as a last layer of defense.
"I know I'm capable of using that golf club," she told ABC 10. "I am not afraid of going against someone, but I am afraid of having them break-in."
We hope Snavely never has to use a club for such a situation, but just in case she does, may we suggest getting one with a steel shaft?