The Loop
With work cut out for him, Finchem gets off to an early start
KAPALUA, HAWAII -- PGA Tour commissioner Tim Finchem's carbon footprint is going to be considerable in the early months of the new year, and there's nothing wrong with that. Certainly his constituents -- members of the PGA Tour -- are going to appreciate the efforts Finchem is planning to put forth in 2010.
Finchem already is on the grounds of Kapalua Resort as the season-opening tour event approaches and he welcomes the new sponsor of the tournament of champions, Seoul Broadcasting Corp. The SBS Championship begins Thursday at the Plantation Course with only winners of last year's tour events eligible for the $5.6 million tournament.
Finchem, however, didn't have golf on his mind early Sunday morning. He was sipping hot tea from a paper cup about 6:20 HST outside the Honolua Store, a general store and restaurant on the resort grounds, and was preparing to go deep-sea fishing with Sid Wilson, the tour's vice president of player relations, and local resident Mark Rolfing, the NBC Sports and Golf Channel announcer. Call it a few hours of respite from what should be a challenging season, one that he nonetheless views with optimism.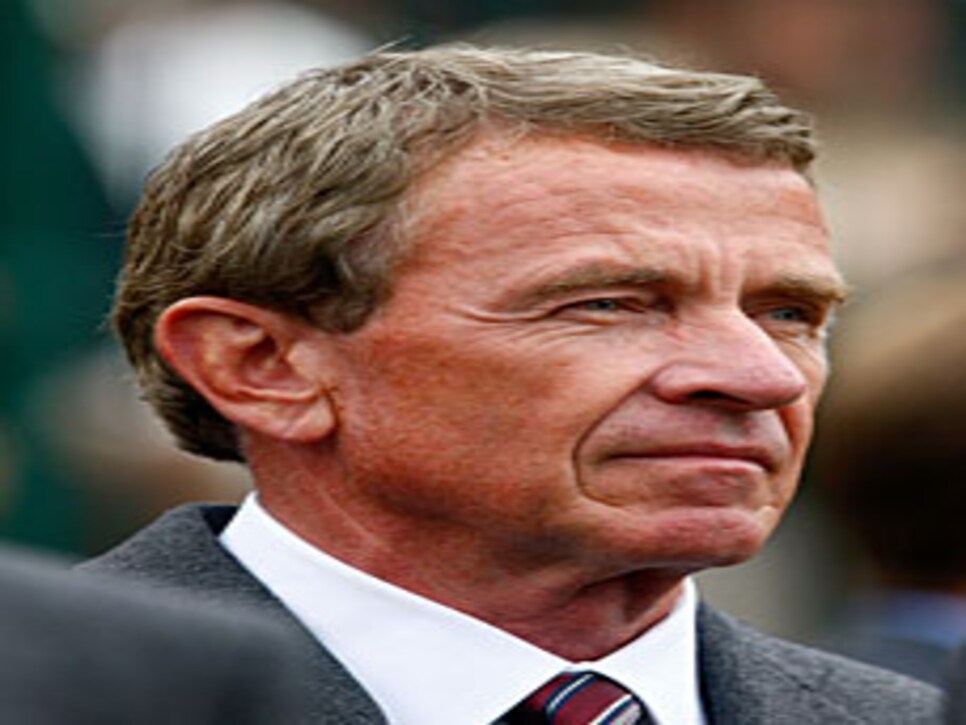 "We've had two very challenging couple of years, but I think we've turned the corner," said Finchem, who admitted that he's been quite busy "since Thanksgiving." No mystery why that has occurred with economic challenges exacerbated by the media firestorm in which golf's icon, Tiger Woods, was at the center.
There was no point in grilling Mr. Finchem on the troubles Woods has endured in the last month. What could he say that hasn't already been said? And, frankly, it wasn't the venue. Why ruin his mood, which was genuinely amiable and relaxed. But he did offer one observation: "I've never seen such media scrutiny, such a frenzy for coverage. It was bigger than 9-11, bigger than anything else you can think of. It was never ending there for a while. Thankfully, there's a lull."
What also is bigger this year, at least early on, is Finchem's travel itinerary. He was scheduled to stay on at Kapalua for a few more days before heading back to Ponte Vedra Beach, Fla. But he planned to jet back and forth between tour headquarters and west coast events for the next two months. Sponsors need to see him. Players need to see him. Two events -- at San Diego and Palm Springs -- still seek sponsors. But at least AT&T, which recently dropped its sponsorship of Woods, remains committed to underwriting its two PGA Tour stops, the Pebble Beach Pro-Am and the AT&T National, the event hosted by Woods which will move from the Washington D.C. area to Aronimink GC outside Philadelphia.
A prior obligation will keep Finchem from the Sony Open in Hawaii, next week's first full-field event, but then he figured he would make an appearance at six or seven of the next eight tournaments. Not that he doesn't already earn his handsome paycheck, but you have to give him props for going the extra mile ... or miles, in this case.
"Good luck this year," he said earnestly as he slid into the passenger side of an SUV that Rolfing was driving.
No, good luck to you Mr. Finchem. Hope the fishing is good ... all year.
(Photo credit: Scott Halleran/Getty Images)