The Loop
With one swing, McIlroy sees Open chances dim
SANDWICH, England -- When his final putt was holed, Rory McIlroy pulled his hat down low over his eyes, as if to shield himself from the mess he had just made. He didn't want to look into the half-filled bleachers, and barely wanted to look at Rickie Fowler, his playing partner and contemporary who had just outplayed him by six shots.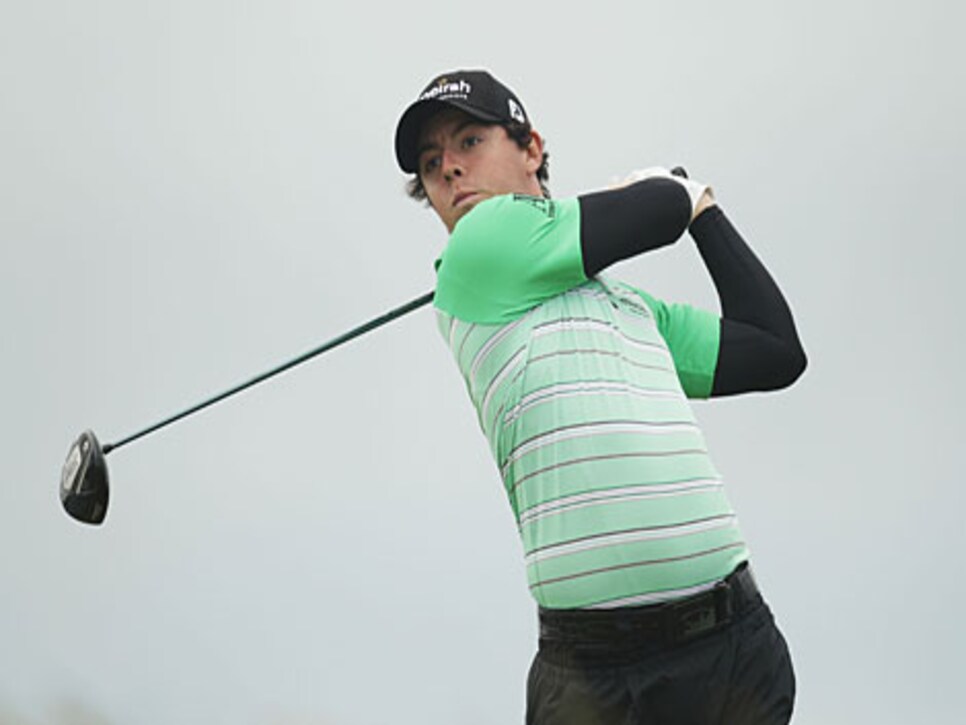 After two days of scraping together enough good golf to at least give himself a chance at a second-straight major, the 22-year-old McIlroy likely saw it all disappear into the mist at Royal St. George's, his four-over 74 putting him well off the lead heading into Sunday. Later there would be talk of hoping for favorable conditions and rattling off a few birdies early, but even McIlroy probably sensed a magical ride that began a month earlier at Congressional was coming to an abrupt halt.
"If it doesn't look like I can win, I'll try my best to get top 10 or top five," he said.
Had it not been for the 14th hole Saturday, McIlroy's outlook would be different heading into the final round. He had played respectably enough in the worst of Saturday's weather, sitting two-over par through 13 holes, and by the time he reached the 14th tee, the skies had cleared enough that he could shed his rain jacket. Then came a tee shot that jutted right. McIlroy followed its flight, thought for a moment the ball would stay clear of trouble, only to see it bounce right and out of bounds into the adjacent Prince's Golf Club.
"I mean you've done so well for 13 holes to keep yourself in it, and then to hit -- you've got half of Kent on your left and you hit it right," McIlroy said. "It was a tough one to take."
(Photo: Ross Kinnaird/Getty Images)