The Loop
With Muirfield on the horizon, the debate over all-male golf clubs rages on
Augusta National Golf Club waited until it was ready to have its first female members. Apparently, it will be up to the three all-male clubs in the British Open's rota of courses to do the same.
At a Tuesday press conference, the R&A's chief executive, Peter Dawson, made it clear that the governing body of golf for most of the world won't "bully" clubs into taking women members. In fact, he said he doesn't think it's the R&A's place to get involved.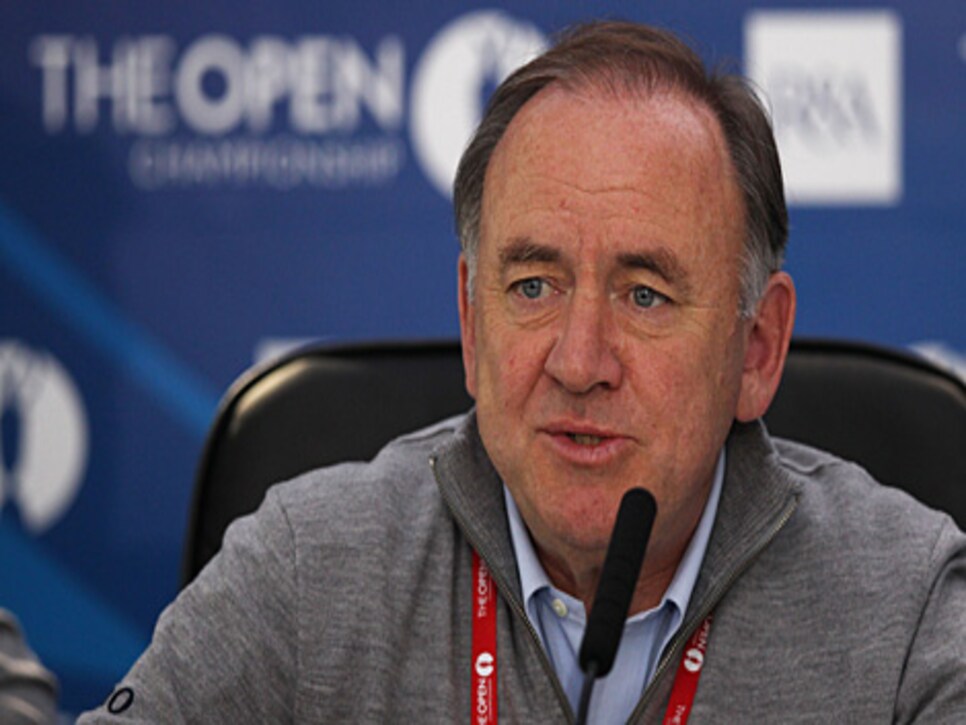 All-male clubs are once again a hot topic with this year's Open Championship being held at Muirfield, one of three courses used for golf's oldest major that still adheres to an all-male membership policy. The other two courses are Royal St. George's and Royal Troon.
Dawson noted that, "There is nothing wrong under UK legislation with a single-sex club as long as they behave under the equality act as far as guest access is concerned, which Muirfield certainly does."
Dawson went on to say, "Muirfield has a huge history when it comes to the Open Championship and this will be the 16th time that is has been played there, and who are we to say what they should do as they are behaving perfectly legally."
"I hope the experience for Condi and Darla, as members of our club, has been every bit as rewarding and enjoyable for them over the last eight months as it has been for their fellow members," Payne said. "It's just awesome."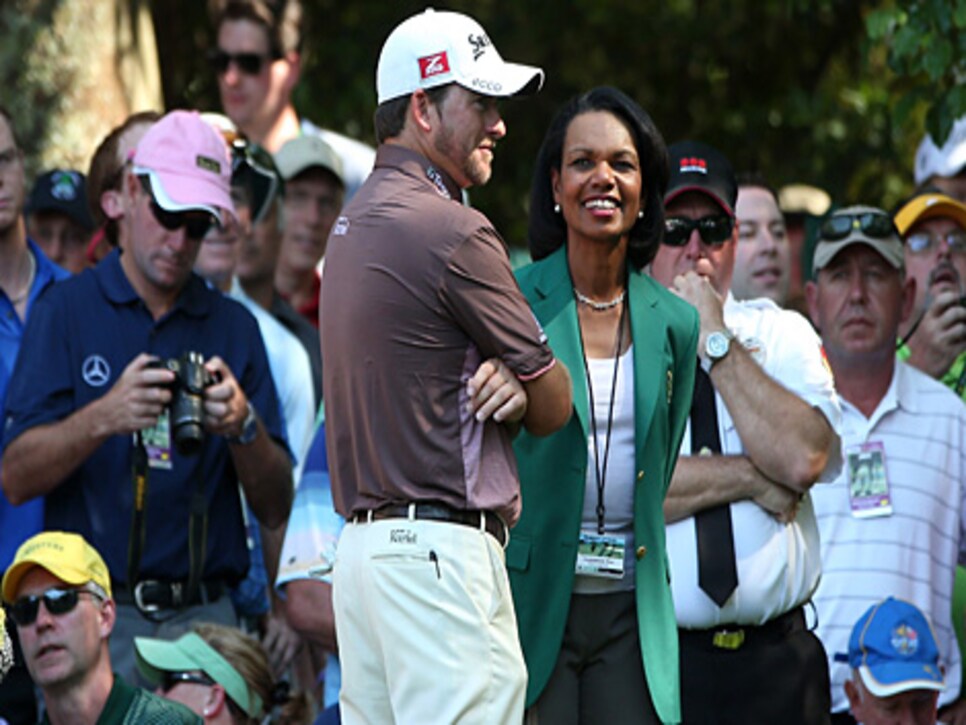 It took 80 years for Augusta National to change its policy regarding women members, but it seems, at least, ostensibly, to be happy with the decision. Should Muirfield, Royal St. George's and Royal Troon follow suit?
And that's just one question this conversation raises. If golf wants to continue to grow, does having one of its most prestigious events being played at a site that isn't inclusive of women send the right message? Just because it's legal, does that mean it's the right thing to do? Does the R&A, perhaps the sport's most powerful organization, deserve a say in the situation? And if so, should it intervene?
For now, it appears as if those questions will remain unanswered. As this year's Open approaches, though, don't expect them to go away.