News
With a single quote, Patrick Reed just quadrupled the hype for his match with Jordan Spieth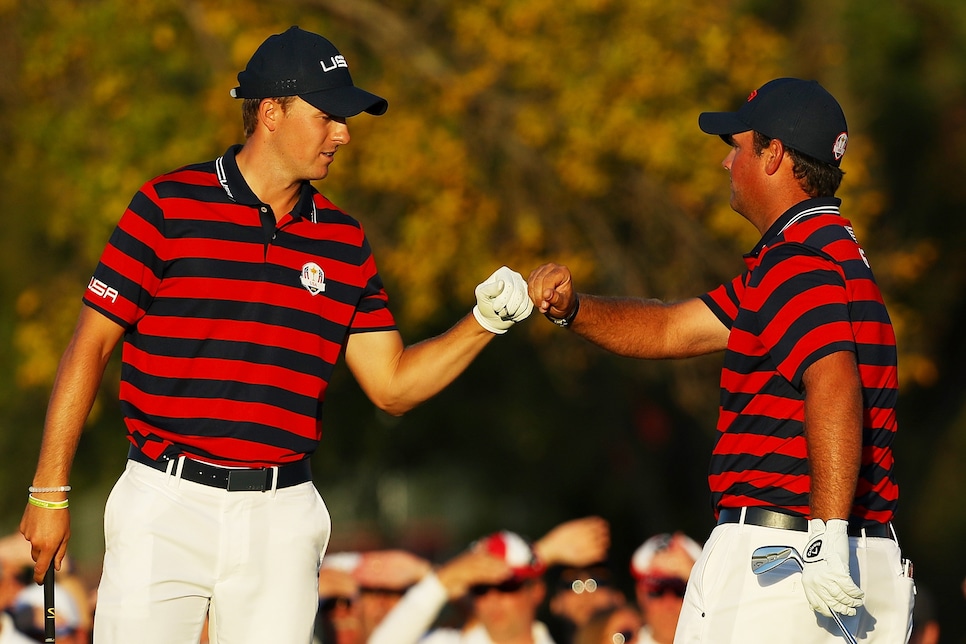 In the media flash area Thursday afternoon, less than 24 hours before his winner-take-all group stage match against Jordan Spieth, Patrick Reed managed to amp up the hype for what is already the most hyped event of the WGC-Dell Match Play. The successful Ryder Cup teammates were slotted in the same group on Monday, and the significance of their Friday match has been ramped up now that they've gone 2-0 over the first two days of the event. The winner tomorrow will advance to the Sweet 16, and the loser will go home.
The Reed interview was pretty standard until the very end, when he was asked to analyze Jordan Spieth's strengths as a match play golfer.
"I don't know," he said, with a shit-eating grin. "My back still hurts from the last Ryder Cup."
Shots. Fired. Tomorrow will be glorious.