The Loop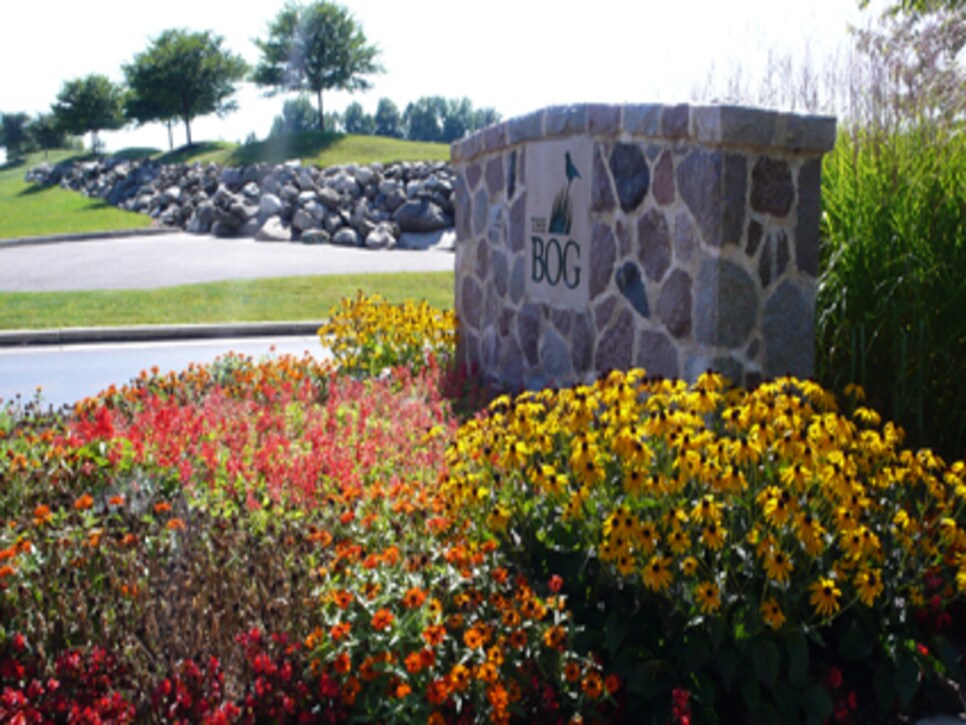 A brief history: Wakefield bought the property in '92 and the course was opened in '95. "The best part of the experience was spending time with Arnold," says Wakefield. Palmer was on property seven or eight times and the night of the offcial opening, Wakefield says Palmer came to the dinner of 200-plus and spent quality time with everyone at the party. "That's why he's The King." The course gets its funky name because it runs along the Cedarburg Bog--1,750 acres of a National Natural Landmark. "You'll notice there aren't many houses out here," said Wakefield. "That's exactly the way I like it." By my count, there's one.
Our Places to Play Guide gives the Bog 4.5 stars. The plaque hanging in the pro shop says so. To play the Bog it's $95 during peak season, $79 in the afternoon (both prices include a cart, but it's a good course to walk).
We threw balls on the first tee to decide partners. It might have been one of the best shots of my day. Menzel, a retired Milwaukee police officer who has won everything there is to win in Wisconsin as an amateur golfer, will be a profile subject of my next post. Menzel and I played a $10 closeout against Wakefield and Price. A closeout is one bet for 18 holes--best ball of the twosome. When the match ends, you use the remaining holes to decide a $5 press. Menzel and I put seven combined birdies on the board and took home $15. Menzel, 65, shot 71. For the most part, I wore a skirt and waved pom poms.
The course is in great shape. It's the kind of course you could play every day--not too tough, but, by no means easy. It's easy on the eyes and just plain fun.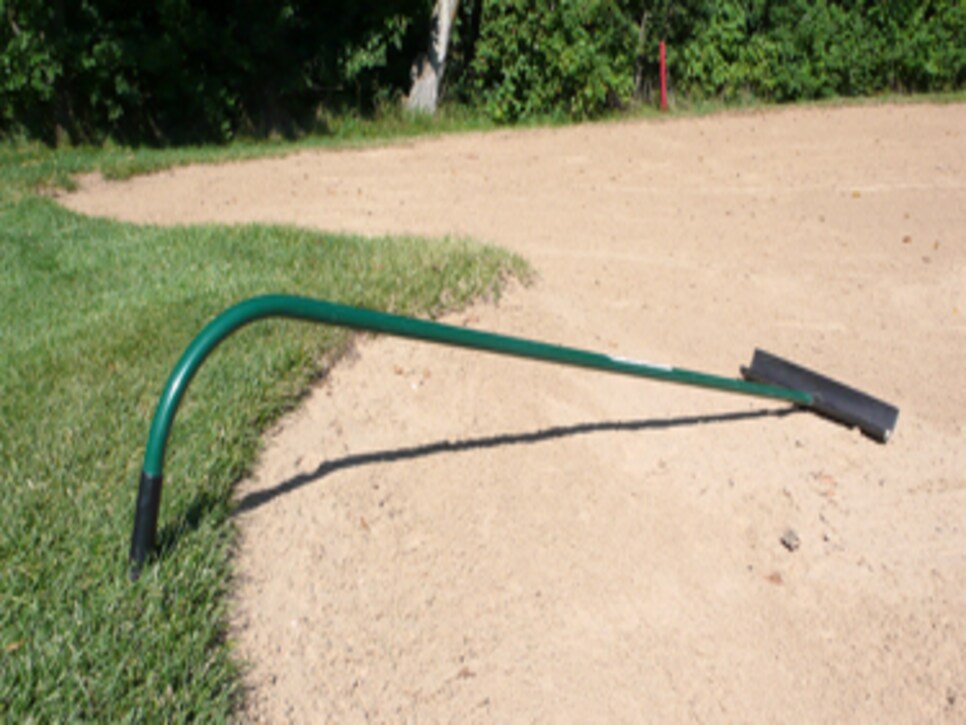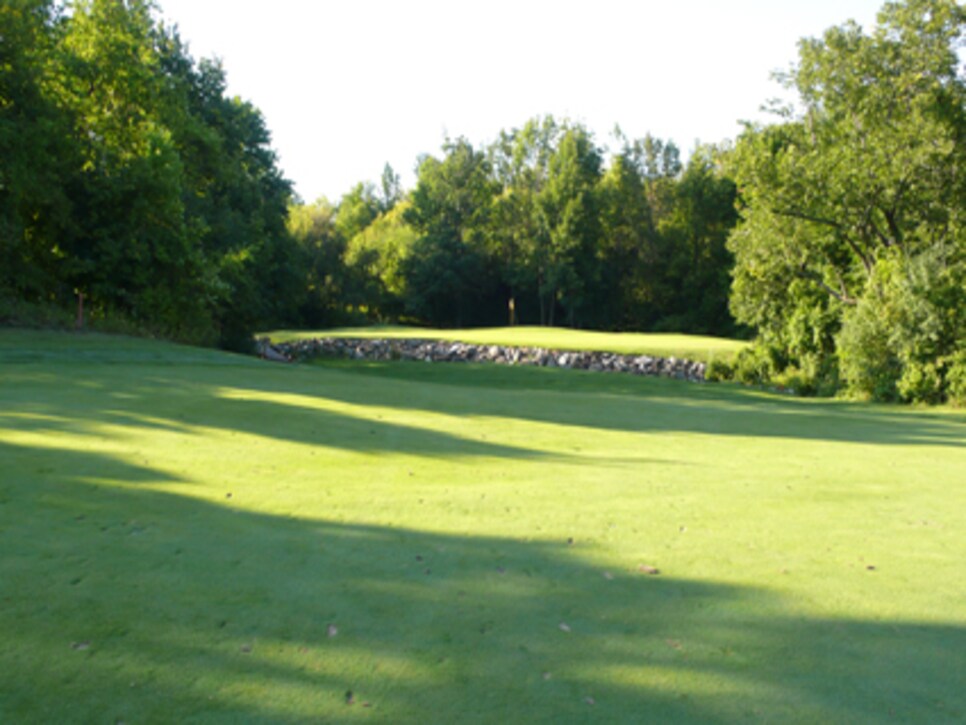 I'm not alone in my appreciation for the 12th hole (pictured above). A slight dogleg right, 318-yard, par 4. "It's definitely the most talked-about hole out here," says Wakefield. You hit something short off the tee, and something short on your approach, but don't be too short. And don't be too long. And don't be right or left either.
I asked Wakefield about business at the Bog. He said they're on pace to do 22,000 rounds this year. "Through July we're down seven percent. Revenue is down $4 per round," he said. "It doesn't seem like much, but it adds up." The season starts the first week in April and ends the week before the start of hunting season. "I don't want anyone to get killed out here," says Wakefield. "Hunting is huge in the Cedarburg Bog."
Today I'll be Twittering again during my final round in Wisconsin--one more trip around the Straits.