The Loop
Wisconsin Day 3: Straits/Irish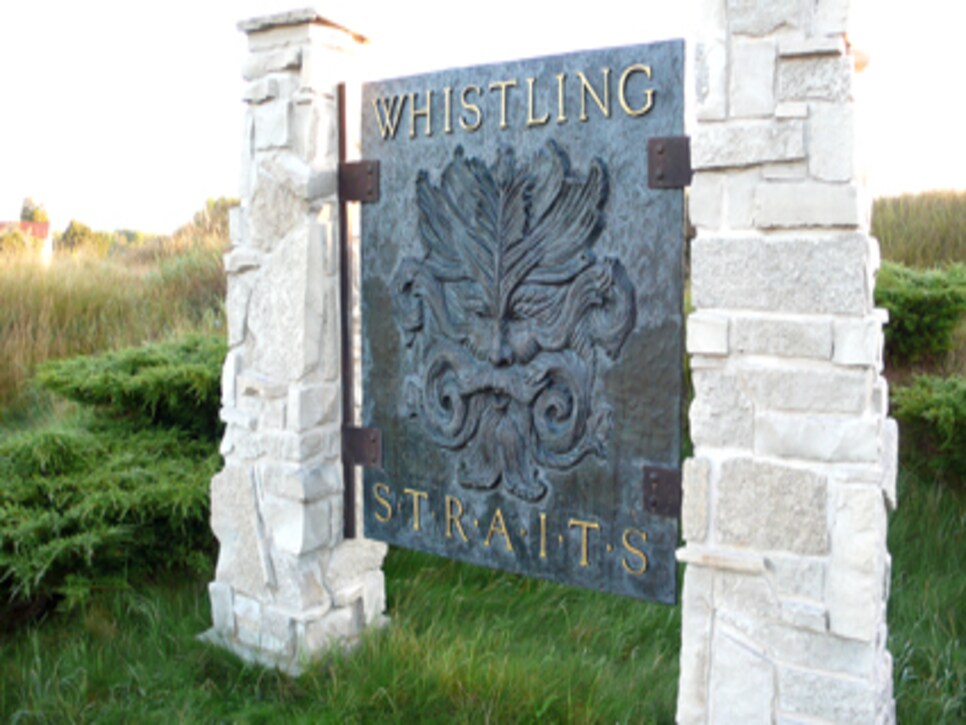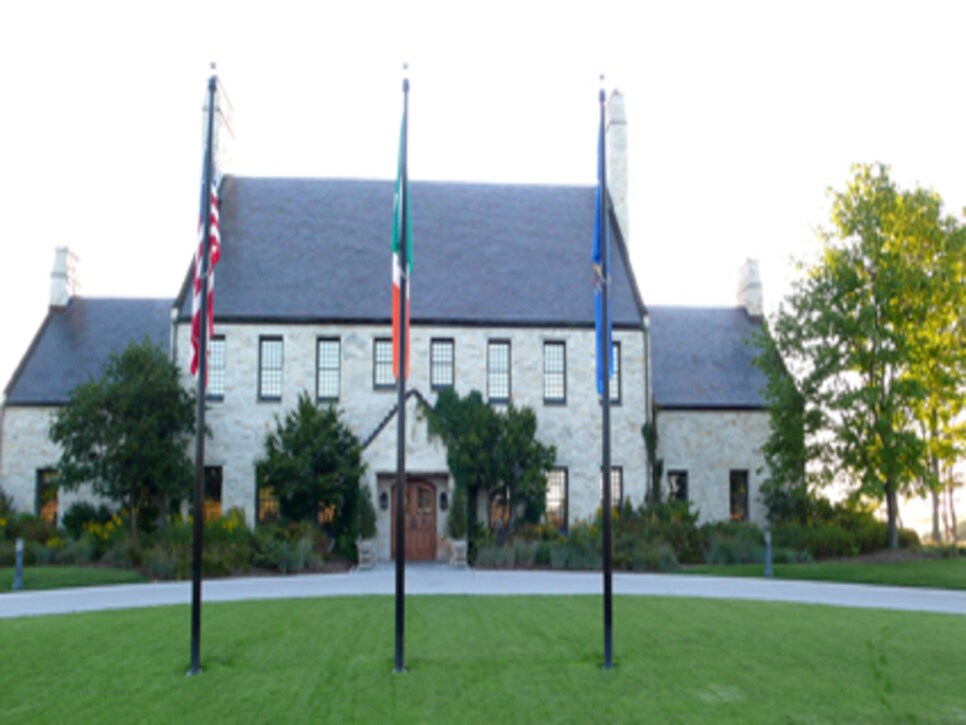 Given the conditions, I played from the blue tees, which are listed at 6,943 yards. If there was a wind I would've elected to move up to the green tees at 6,463 yards.
As I collected a fresh card, a pencil and my wits, starter Joel Slabe appropriately asked, "Ready to do battle?" I was in the second group out, a twosome, flanked by my good friend Kevin Price and a good caddie on my bag, and I had one of my life's top 10 days on a golf course. To start, I had a sense of where the ball was going when it left the club-face. Certainly the weather was a factor. Anytime you play a major championship venue it adds to the expanse of the experience. We played as fast as we wanted to play, so pace was never an issue. There were a lot of long looks on the cliffs overlooking the waterskier's dream that was Lake Michigan. It looked more like a massive slab of glass. There were plenty of reflective moments that started and ended with, "How good is this?" I never had a birdie, but I had lots of good looks and a run of six straight greens in regulation, six straight pars from holes 7 through 12. I made 11 pars in the end, 4 bogeys and three Pete Dye doubles, which is to be expected. A Pete Dye double is hitting it in trouble off the tee, trying to make the miracle recovery shot, and not executing. It might also just be called bad amateur course management, but I like a "Pete Dye double" better. I shot an 82, felt like 76.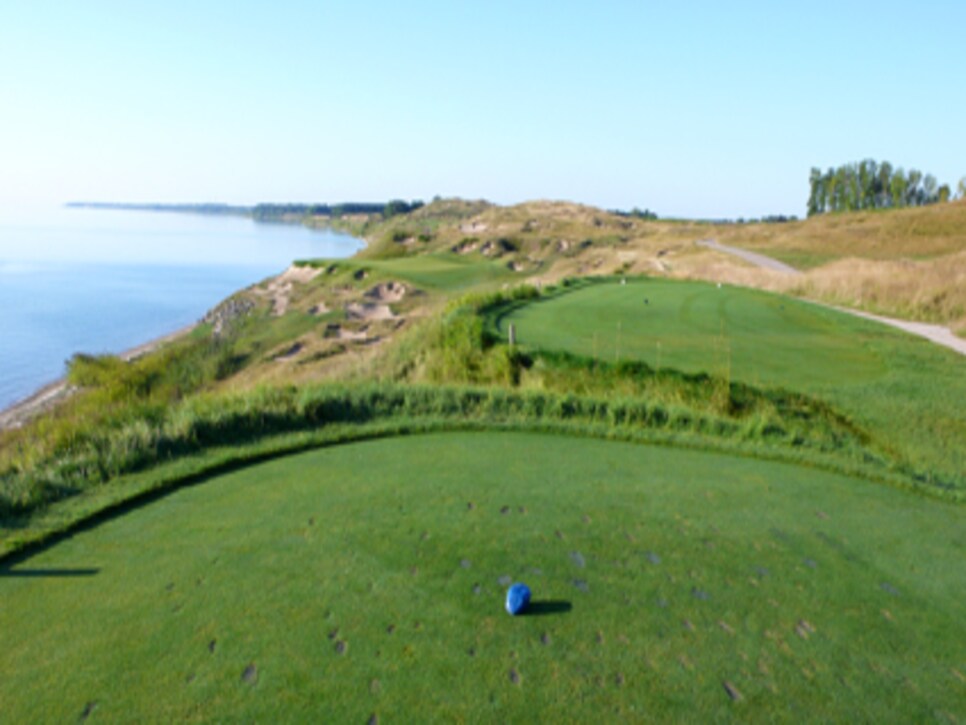 Next year's major rota will consist of: Augusta, Pebble, Old Course at St. Andrews and Whistling Straits. Arguably the best collection of courses for a year of majors--ever. I might rank Pebble last on my list, that's how much I enjoyed playing Whistling Straits. Not to mention, my overall experience the last time I was at Pebble was not good.
Whistling Straits is comparable in price. Sort of. Pebble charges $495, plus $75 for a caddie, plus $50 suggested gratuity ($620). Whistling Straits is $340 plus $60 and a suggested $35 gratuity ($435). For my money, which it's not, I preferred my experience at the Straits.
After lunch on the deck overlooking the 18th green, we went back out to take on the Irish course. Another Dye creation, it starts out slow, picks up on the 6th tee. The back nine is no slouch.
It turns out the wind only asked for a half day of vacation. He was back for the afternoon. Flags were happy, I had cause for concern.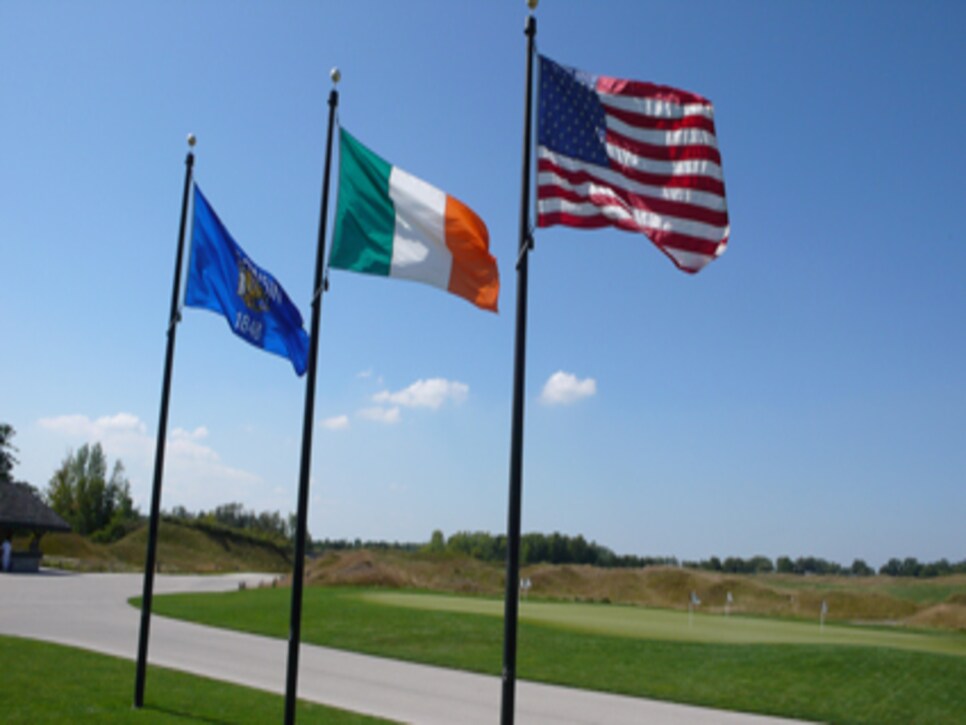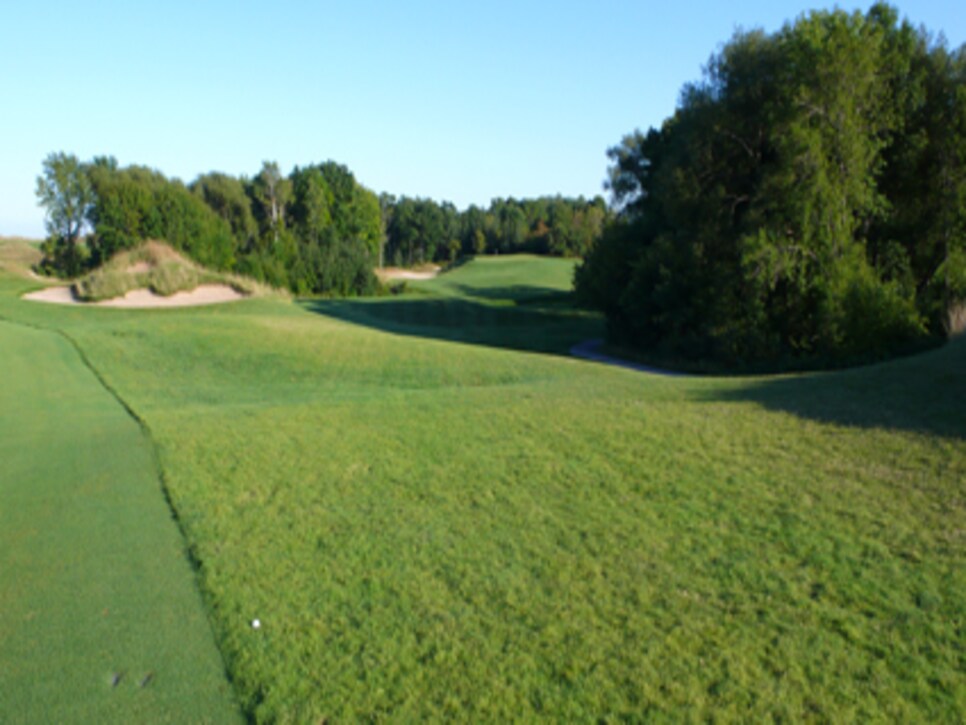 As the sun went down and we started thinking about Thursday, Price and I bought my caddie, and some assembled loopers, a beer at the Haven--a known caddie collection area a block away from the entrance to the Whistling Straits clubhouse and an ideal spot for a non-pretentious recap of golf rounds.
Sometimes when objects in your mirror are closer than they appear, you wonder, I could only be so lucky.
I'm headed to the Kohler Design Center for a quick tour, then a round at the Bog.