The Loop
Winter Golf Style: Stay warm while still looking cool
The key to winter weather wear is layering. The goal is to stack your gear together in a way that'll keep you warm, but won't have you rollin' around town looking like the Michelin Man. Your low temp golf get-up should work the same way. Putting together the right pieces will protect you from the elements without restricting your move through the ball. We'll show you how to suit up with the right fits and fabrics so you can keep rotating well into the offseason.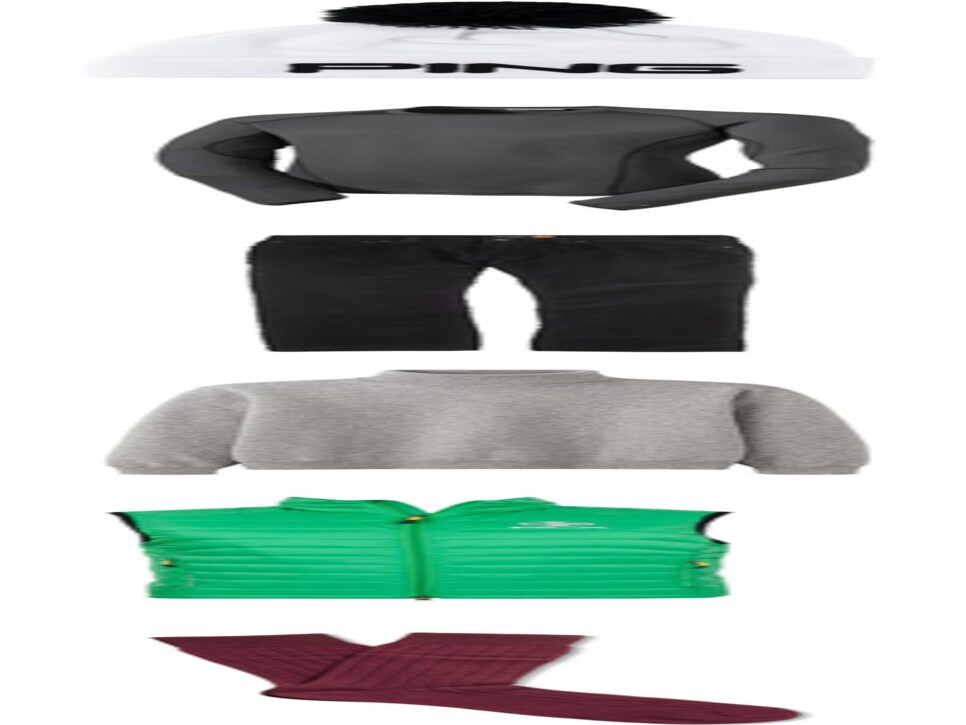 Let's start at the top. Your fourth grade science teacher was right. You lose the majority of your body heat from your noggin so make sure to strap on a hat before your brave the frozen links. The old school Ping Pom Pom is a classic move.
Skiers, hikers and climbers have worn wool base layers forever and it's time to take a page out of their manual. An ultra-light merino wool base layer is a great way to naturally insulate your body against cold temps and strong winds. Smartwool's been a pioneer in this game for ages. The combination of their high-quality fabrics and flat-locked stitch construction results in some of the most comfortable layering pieces on the market.
J. Crew Ink Fine Wale* Cord, $75.00__
Corduroy is a heftier fall fabric and if worn the right way can be a stylish way to keep those gams warm when walking 18 holes. Most courses are cool with well-fitting, cotton five pockets so work these navy fine wale cords into your winter wardrobe and rock 'em on and off the links.
**Wale refers to the cord or raised part of the fabric. The higher the wale counts the finer and tighter the cording on your trousers will be. Corduroy can sometimes look like a pretty stodgy fabric so stick to fine wales in slimmer fits unless your going for a distinctly Woody Allen vibe.
Uniqlo Light Gray Cashmere Turtleneck, $89.90
Cashmere, a rare fabric cultivated from the underbellies of Mongolian goats, is one of the lightest and warmest textiles mankind has ever woven! The problem is it's wildly expensive. Or is it? This season, Uniqlo offers stacks on stacks of cashmere sweaters in a ton of colors all under a C-note. The turtleneck is a great retro style that'll keep you warm on the course and will look sharp wherever else you decide to wear it. You can't go wrong with classic colors but keep in mind that Steve Jobs may have retired the black turtle.
RLX Down Green Explorer Vest, $175.00
The lightweight down vest keeps the torso toasted without restricting your shoulder turn. It's the perfect linkswear look for cold weather rounds. Ralph Lauren is the master of mixing technical and traditional gear. The neon green vest is balanced with softer shades in the rest of the outfit. Don't be afraid of bright, bold colors as long as you keep everything else in the look in the background.
Pantherella Burgundy Cashmere Blend Socks, $70.00
Cold wet feet will put a damper on any round. Wool/cashmere blend socks are a sharp way to keep your feet warm and dry through 18 holes. Prices can get steep for this seemingly basic purchase, but quality is worth investing in. Take care of your socks and they'll take care of you for seasons to come. Burgundy is a chic fall shade and looks great on the links or with a pair of jeans and dark brown loafers.