The Loop
Winning the U.S. Women's Open is about to become a little more profitable
The first impact of the new riches rolling into the USGA from its $1.1 billion, 12-year TV deal with Fox Sports that begins in 2015 will be felt this year. At next month's U.S. Women's Open at Pinehurst No. 2, the professionals in the field will be playing for a purse of $4 million, sources told GolfDigest.com, a significant bump from the $3.25 million that has been offered since 2008.
And, according to one source, that won't be the end of it. "It will also bump up a good bit in 2015," the source said.
The USGA would neither confirm nor deny the purse increase. "We will be announcing the purse of the U.S. Women's Open in our normal time frame, around the week of the championship proper," a USGA spokesperson told GolfDigest.com.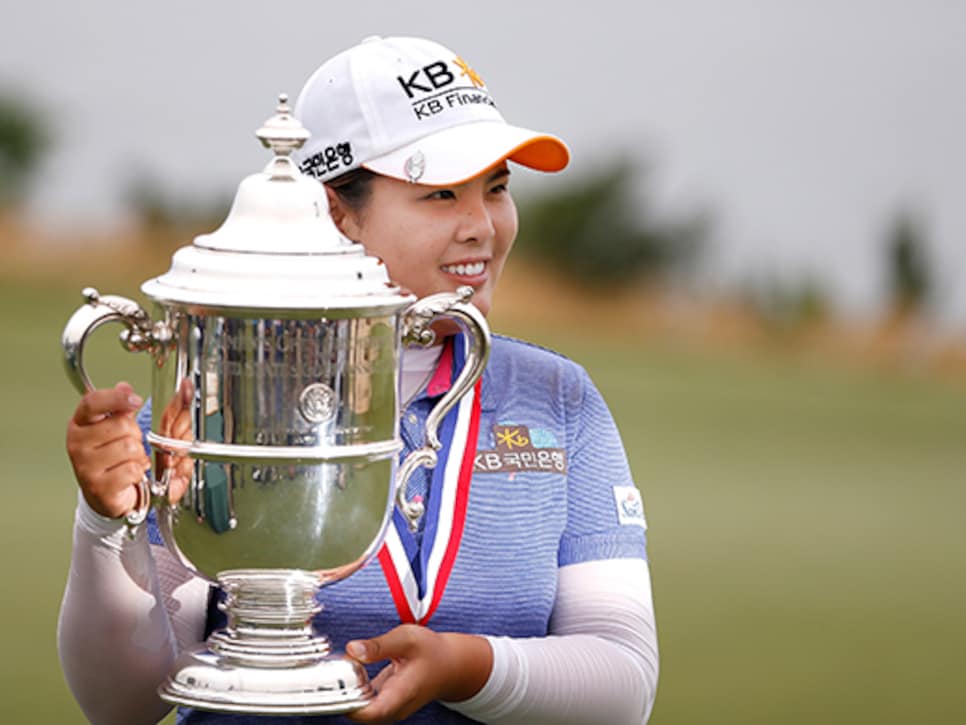 The USGA has always down-played the size of purses in its three national championships that offer prize money, saying it weighs the use in that way against other activities such as junior golf or turfgrass research. The U.S. Open is the only championship the USGA conducts that doesn't lose money. Having the Women's Open at Pinehurst the week after men's Open also play the No. 2 course is there will make it a very cost-efficient tournament.
So the gamble of the twin Opens has already paid off twice for the women. The event has gotten way more attention than usual. And now the players will be getting way more prize money.