The Loop
Winning the Genesis Open was maybe the least interesting thing Bubba Watson did all week, and we'll prove it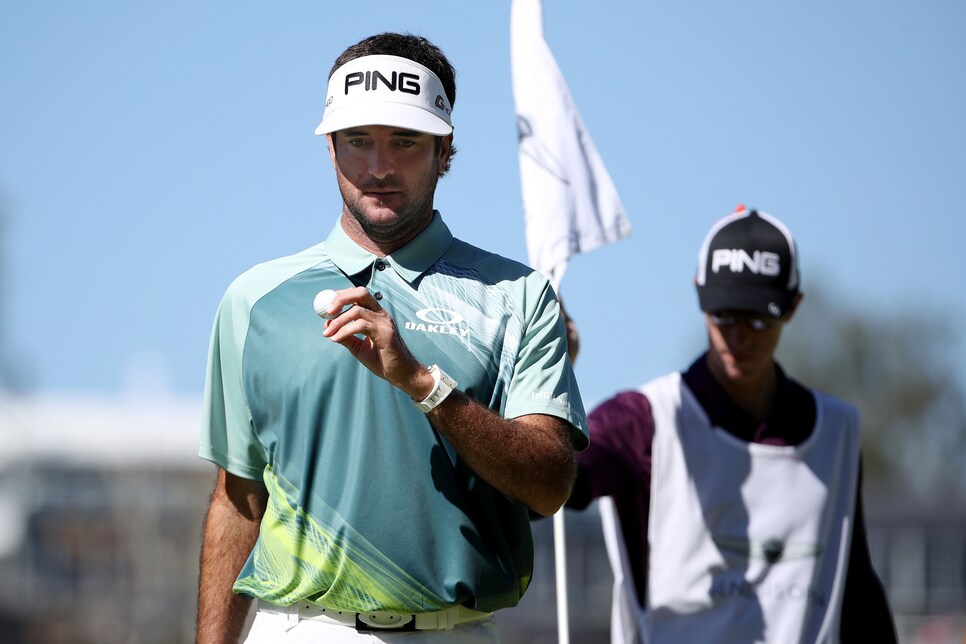 Christian Petersen/Getty Images
If the only thing Bubba Watson did this week was win the Genesis Open, well that would be impressive all by itself. Particularly given Watson's two-year mega slump entering the week and his admission that he considered retiring because of his play.
But considering everything else that Bubba took part in during his time in Los Angeles, it's amazing to think that he had the energy to win a PGA Tour event at all.
Let's review the week that was for Riviera's big winner:
It began when Bubba filmed a show with Jay Leno:
But that wasn't the only celebrity Bubba hung out with. He also caught up with Ellen DeGeneres:
And then there was more TV, when he stopped by the set of "The Big Bang Theory":
Of course, we read a lot about Bubba taking part in the NBA celebrity All-Star game. Here's the frantic ride from Riviera to downtown L.A. on Friday to get to the game in time:
And then there was Watson's pictures from the event:
Funny, Bubba didn't post this on his own social-media feed:
Meanwhile, in between all his Hollywood engagements, Bubba was playing in a golf tournament. After opening with a 68-70 to put himself in contention, the 39-year-old posted a weekend 65-69 to claim his 10th career PGA Tour title, helped in part with this beauty of a bunker shot.
OK, so in review: 3 TV shows, 1 celebrity hoops game, 1 blocked shot, 1 holed-bunker shot, a 10th tour win. Not a bad little week.