The Loop
Why winning Olympic gold is worth less than winning the Travelers Championship
Whether winning Olympic gold in golf is ever widely held in the same regard as winning a major championship remains to be seen. But for now, claiming a gold medal isn't worth the same when it comes to Official World Golf Ranking points. And it's not even close.
Unfortunately for golf, most of the stories about the game's return to the Olympics this year have revolved around the players not going to Rio. That's resulted in a watered-down field, equating to fewer ranking points that will be rewarded: according to the OWGR website, the gold-winning golfer will walk away with 46 world ranking points.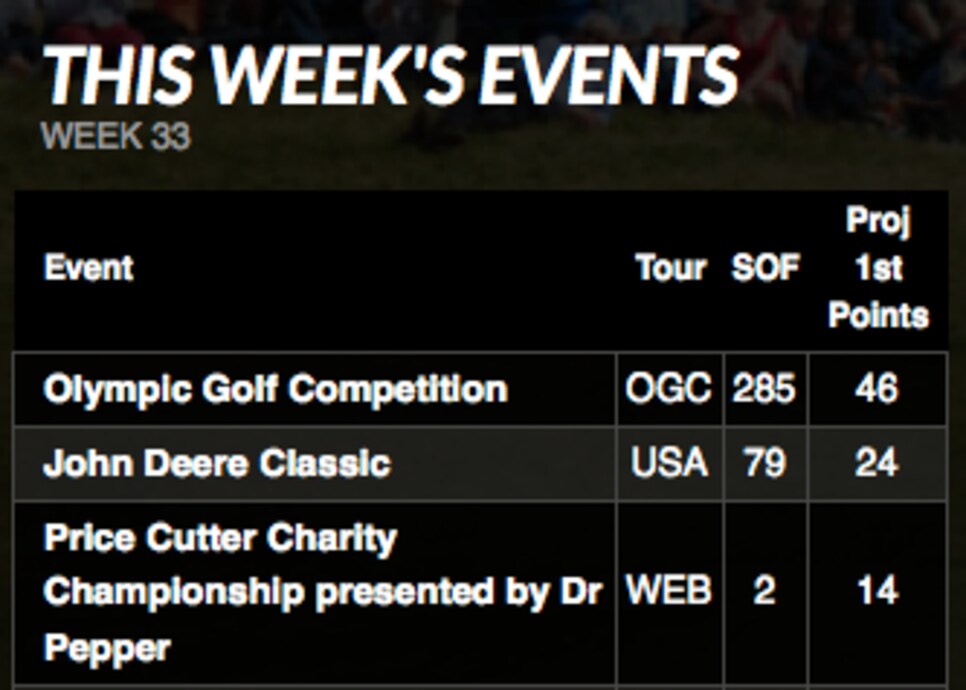 It's not a bad haul (hey, it's nearly twice as many points up for grabs at this week's John Deere Classic), but it becomes a much less impressive figure when you consider Russell Knox earned 50 points for his win last week at the Travelers Championship. That's right. Winning the Travelers Championship is worth more than winning Olympic gold.
Here's how the 46 points the Olympics winner will get stacks up to some other PGA Tour events from this season: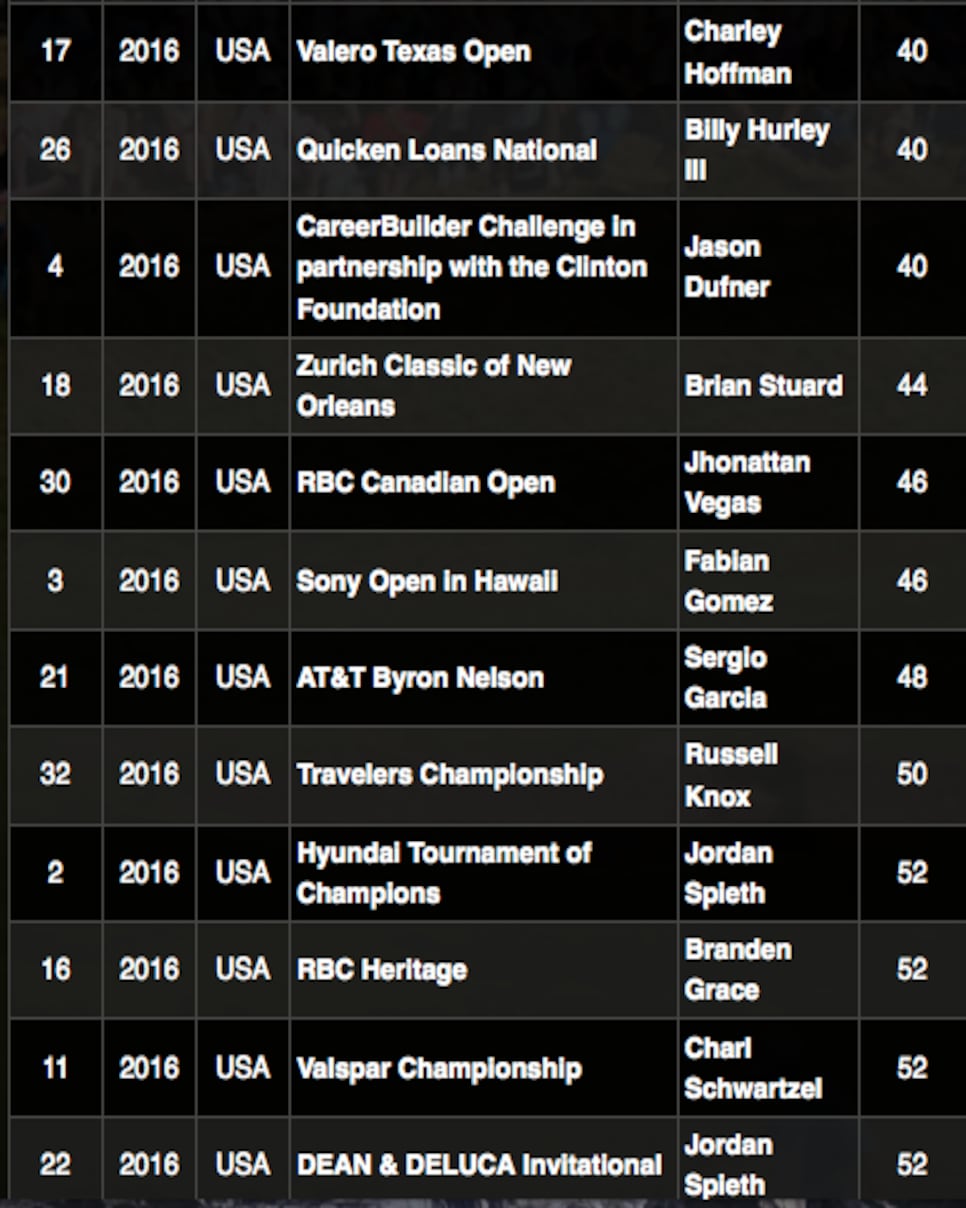 The Olympic winner's 46 points equals the amount awarded to the winners of the Canadian and Sony Opens. It's also the same as the amount of points given out for the Irish and Scottish Opens on the European Tour.
Meanwhile, major championship winners earn 100 points and winning the Players is worth 80 points. Two World Golf Championship events in 2016, the Match Play at the Cadillac Championship, earned their winners 76 points, while the WGC-Bridgestone gave out 68 points to the winner. And William McGirt earned 66 points for his win at the Memorial.
Of the 25 non-major/Players/WGC events so far in 2016, the average winner's points was 43.92, with opposite-field events like the John Deere being worth 24 points to the victor. Take out the three opposite-field events played thus far and the average jumps to 46.64. In other words, winning the Olympics is worth slightly less than your average PGA Tour event.
Of course, there isn't an exact numerical value that can be assigned to proudly standing on a medal stand while your country's national anthem plays. Winning the first Olympic gold medal in golf in more than a century is guaranteed to be a special highlight of some golfer's life. It just doesn't mean that golfer is guaranteed a huge jump in the world ranking.