The Loop
Winners' Bags: Jhonattan Vegas, John Cook
When Nike first introduced golf equipment, it was forged blade irons, a choice many felt curious. However, Nike's chief designer, Tom Stites, had experience designing such clubs for the Ben Hogan Co., making the decision seem logical. At the Bob Hope Classic, Jhonattan Vegas used Stites' latest such iron creation, the Nike VR Pro Blade.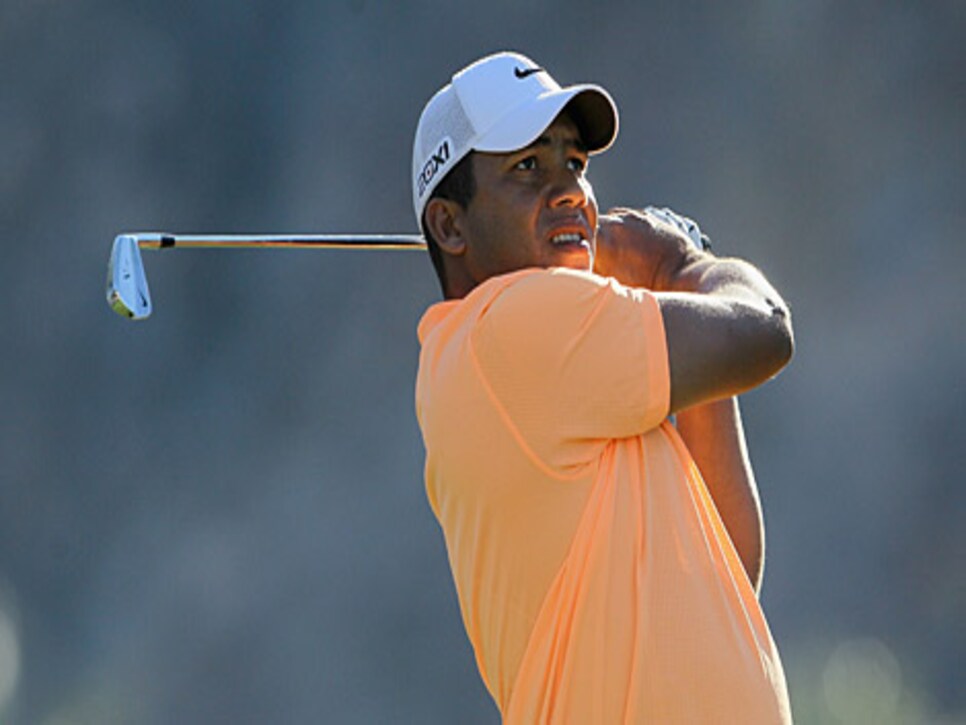 Vegas used Nike VR Pro Blades en route to hitting 69 of 90 greens in regulation at the Hope. Photo by Getty Images
For the 90 holes at the Hope, Vegas hit 69 greens in regulation. But it was a non-GIR approach, his 156-yard, 9-iron to 13 feet that set up the winning putt (after a drive in the water) on the second playoff hole that proved to be the most important shot of the week. Vegas' bag also housed several products that made Golf Digest's 2011 Hot List. For a look at those clubs and what else was in Vegas' bag (including a driver shaft few are familiar with), see below.
On the Champions Tour, John Cook won the season-opening Mitsubishi Electric Classic, shooting a staggering 22 under par for just three rounds. Such numbers obviously mean Cook was rolling the rock, as he averaged just 26 putts per round (ranked second in the field) and 1.558 putts per GIR (also second in the field), using a Nike Method putter, a Gold Medal winner on the 2010 Hot List.
Jhonattan Vegas' lineup:Ball: Nike One Tour DDriver:Nike VR Pro STR8-FIT (UST Mamiya Nventix Nunchuk) 8.5 degrees3-wood: Nike VR Pro, 15 degreesHybrid club: Nike VR Pro, 19 degreesIrons (3-PW): Nike VR Pro BladesWedges: Nike VR (53, 59 degrees)Putter: Scotty Cameron by Titleist Newport
Ball: Nike One Tour Driver: Nike VR STR8-Fit Tour, 8.5 degrees 3-Wood: TaylorMade Burner, 13 degrees Hybrid: Nike VR, 18 degrees Irons (3-PW): Nike VR Pro Wedges: Nike VR (53, 59 degrees) Putter: Nike Method