The Loop
Winner's Bag: What Rory McIlroy used to win the British Open
HOYLAKE, England -- There was something about Rory McIlroy that was lost in the glare of the glitzy unveiling of his mega deal with Nike last year in Abu Dhabi.
When it comes to equipment, he's a bit of a gear head.
The fact was evident during a sitdown with him last month to discuss his Nike clubs.
"I was really into different shafts and everything," McIlroy said. "I guess now I've got a little more to think about and worry about than just being focused on new equipment. So I let the guys that know more about it than I do help me on that. I let them put the stuff in my hands that they think is going to work, and then we go forward from there."
Not that McIlroy doesn't provide valuable input into the process. "This is really the first time I've worked with a manufacturer where I've been so involved," he said. "We might discuss something, and the guys will come back a couple of weeks later and right away we're working on how does this look, how does it feel, is it what you imagined it to be like. I've worked really hard with the guys on developing stuff that's going to work for me."
Those clubs worked quite well for the newly crowned British Open champion at Royal Liverpool, specifically his Nike VRS Covert 2.0 Tour driver.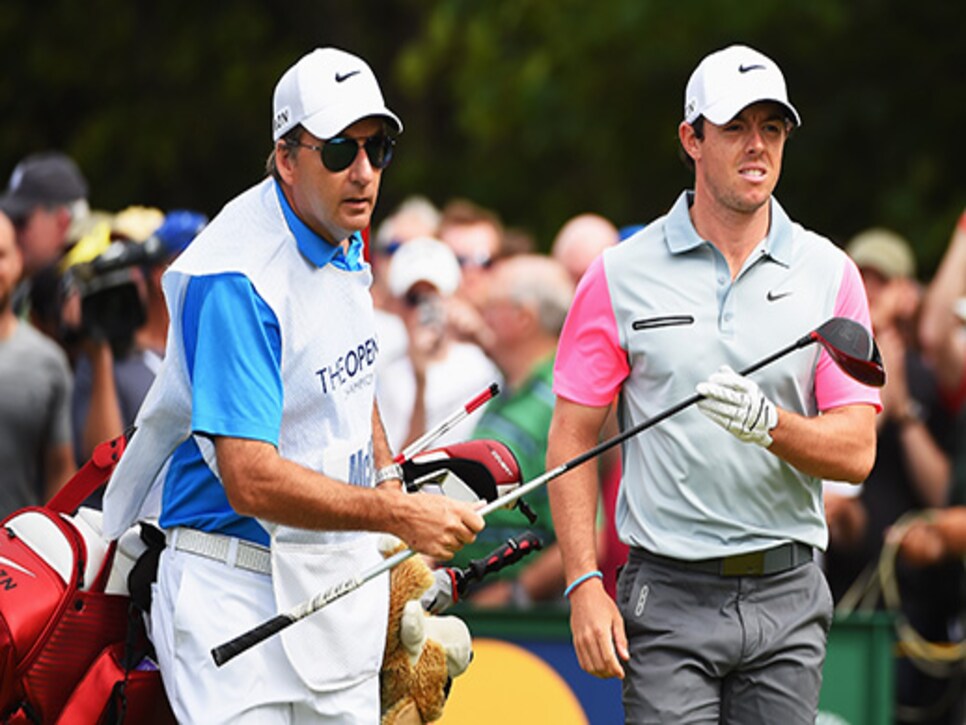 And what did McIlroy want to alter? "Everything is related to the details," he said. "I want it to look a certain way. I want the face to sort of look a little longer so I can square it up at impact. Then there's the technical: Why they do certain things like a cavity back in the driver. It all makes sense to me now."
Enough sense to get the third major win of his career. Here's the clubs and ball McIlroy had in his bag at Royal Liverpool.
Driver: Nike VRS Covert 2.0 Tour (Mitsubishi Kuro Kage XTS 70X), 8.5 degrees
3-wood: Nike VRS Covert, 15 degrees
Irons (2): Nike MM Proto (3-9): Nike VR Pro Blade; (PW): Nike VR Forged
__Wedges:__Nike VR Forged (54, 59 degrees)