The Loop
Winner's bag: Tiger Woods at Doral
Normally, merely swapping out a 5-wood isn't a big deal. But when you're Tiger Woods, any equipment change gets put under the microscope. At TPC Blue Monster at Trump Doral, Woods benched his 19-degree Nike SasQuatch 2 5-wood -- a club he has been using since 2007 -- in favor of the company's new VR_S Covert 5-wood (also 19 degrees and with the same Mitsubishi Diamana Blueboard shaft that had been in his previous gamer). Although the shift seemed subtle, there was reasoning behind it.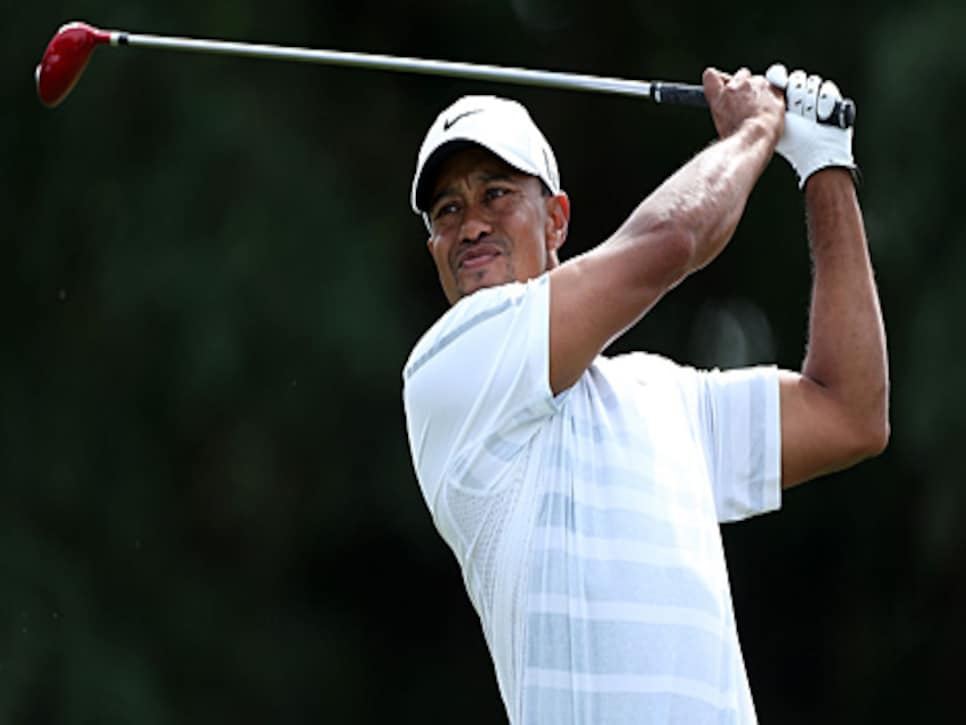 Woods tees off with his new 5-wood. (Photo by Getty Images)
Woods usually brings 15 clubs to each event, choosing between his 2-iron and 5-wood depending on the course. Still, Woods sought to hit his 5-wood even higher than he had been. The VR_S Covert has a deeper face, and Woods found he could get the ball higher in the air, a trait he had been seeking.
"I hit it a little bit further, so there's a little bit bigger gap between the 3-iron and the 5-wood," said Woods. "But I can hit this 5- wood a little bit higher, so I can actually take something off it and throw it up in the air, which is nice. So even though that gap is a little bigger, I still have the option of being able to spin it up in the air."
Here's a look at the rest of Woods' winning clubs last week at the WGC-Cadillac Championship:
Driver: Nike VR Tour (Graphite Design DI 6X), 8.5 degrees
3-Wood: Nike VR Pro Limited, 15 degrees
5-Wood: Nike VR_S Covert, 19 degrees
Irons (3-PW): Nike VR Pro Blade
Wedges: Nike VR Pro (56, 60 degrees)