The Loop
Winner's Bag: Dustin Johnson, BMW Championship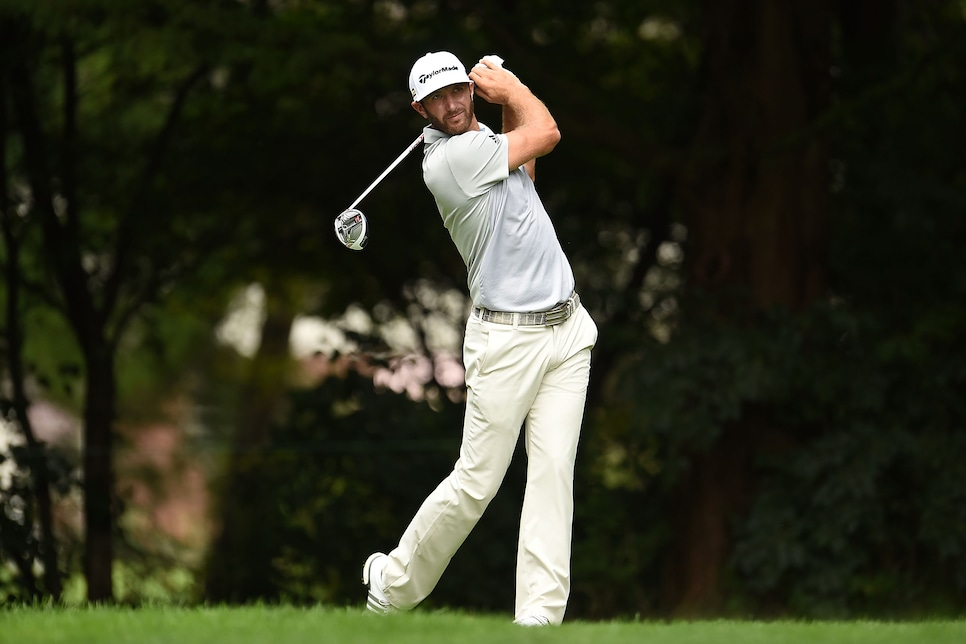 Although Dustin Johnson's change to a TaylorMade Black Limited Edition Itsy Bitsy Spider putter was a topic everyone wanted to talk about during the BMW Championship at Crooked Stick G.C., Johnson himself didn't get caught up in the hype. Asked about his expectations after making the decision to change, the reigning U.S. Open champion simply said, "It couldn't have been any worse than it was, so I didn't have any." Expectations notwithstanding, Johnson's performance with the putter was exceptional as he posted a 1.827 strokes gained/putting mark for the week.
The impetus for Johnson's switch came from playing several rounds during the FedEx Cup Playoffs with Jason Day. After watching Day hole a number of putts with his red-colored version of the club, Johnson decided to try the model out. Still, using the same putter as Day just didn't sit right with Johnson.
"I had the same one that Jason was using, it was the red one," said Johnson. "And, I don't know, for some reason I was putting with it and I was putting good with it and right before we were about to tee off on Thursday I'm like, 'A.J. [Johnson's brother Austin, who serves as his caddie], don't you have the same one in black?' And he says, 'Yeah,' and I said, 'Go get it.' "
As for the technology that goes into the club, Johnson could care less. "I don't go into that stuff," he said. "As long as it goes where I'm looking."
At Crooked Stick it went where he was looking quite a bit.
Ball: TaylorMade Tour Preferred X
Driver: TaylorMade M1 460 (Fujikura Speeder Evolution 2.0 Tour Spec 661X), 10.5 degrees
3-wood: TaylorMade M1, 17 degrees
5-wood: TaylorMade M1, 19 degrees
Irons (3-PW): TaylorMade Tour Preferred MB 14
Wedges: TaylorMade Tour Preferred EF (52, 60 degrees)
Putter: TaylorMade Black Limited Edition Itsy Bitsy Spider