The Loop
Winner's Bag: Bubba Watson
Bubba Watson put on his usual power display at the Farmers Insurance Open, averaging 316.6 yards per drive using his 7.5-degree Ping G15 driver. What most people don't know, however, is that Watson uses one of the shortest driver shafts on the PGA Tour, a 44.5-inch Grafalloy BiMatrx prototype.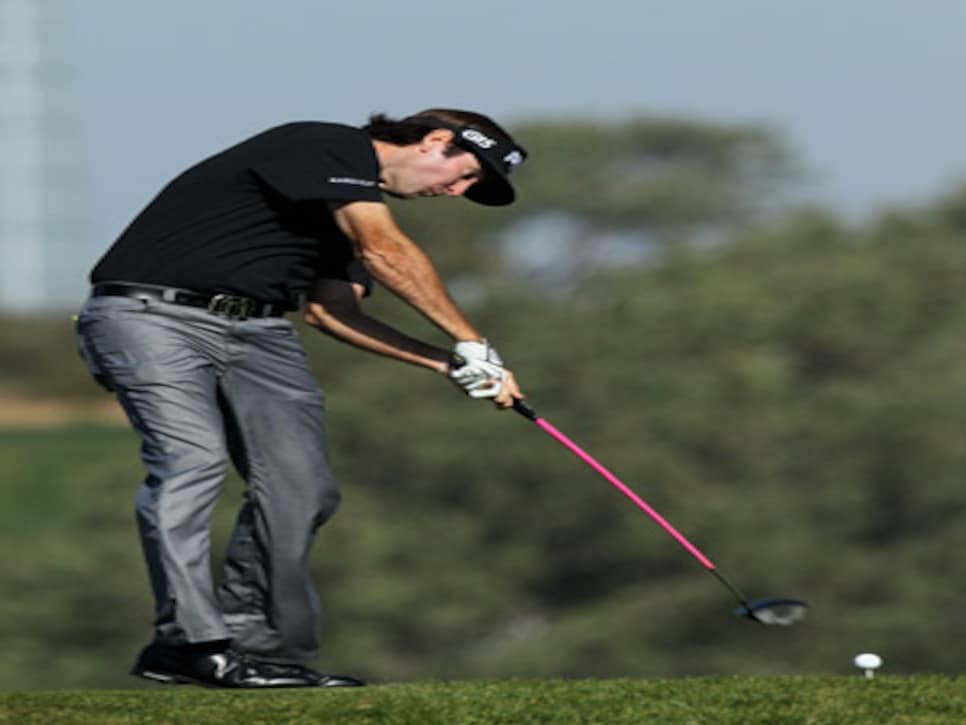 For a player with the prodigious length of Watson, that may seem like an odd choice, but Watson has long felt that shorter shaft, not a longer one, is the key to distance. Watson once had Ping build him a 48-inch, 5.5-degree driver "That didn't work at all," Watson told Golf Digest. "It threw my timing off, and I didn't hit the ball much farther even when I nailed it. ... Most players should, if anything, try a shaft half an inch shorter than what's in their driver. Tiger Woods at his longest used a relatively short 43 1/2-inch driver, with a steel shaft to boot. You'll find it easier to hit the sweet spot with a shorter shaft, and you can go after tee shots without losing much control."
Watson's comments underscore the need to get properly fit (so here's one more shameless plug for [Golf Digest's 100 Best Fitters list)](http://www.golfdigest.com/golf-equipment/2011-02/clubfitters-listing). Watson also used several pieces of equipment from [Golf Digest's Hot List](http://hotlist.golfdigest.com/), each highlighted and underlined below.
Driver: Ping G15 (True Temper Grafalloy BiMatrx prototype), 7.5 degrees
Wedges: Ping Tour W (52, 56, 60 degrees)
Putter: Ping Redwood Anser